All Scripts
/ Tagged with "dropdown"
Displaying 1 - 4 of 4 scripts
Page 1 of 1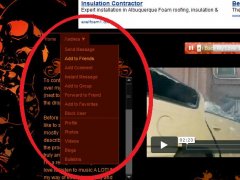 Myspace Scripts · By PeRRiiN

It does exactly what the title says.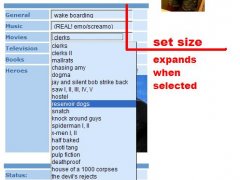 HTML & CSS Scripts · By ingodwerust

this code lets you customize & set your drop down box to a certain length, and not to reflect the longest option.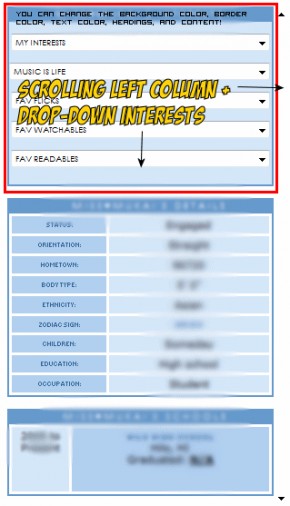 Myspace Scripts · By imperfectionistx

Fully customizable drop-down interests section; goes w/ scrolling left column.
Xanga Scripts · By xquizit

Adds a drop-down menu to organize all your links.
Page 1 of 1