change the color of the Navbar drop-downs in 2.0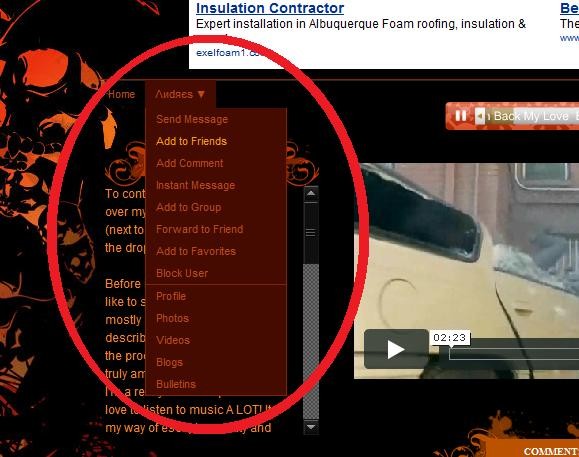 Author's Comments
Look carefully for specific instructions
For profile 2.0 ONLY
Important:
I will no longer submit codes to Createblog (this site gets on my nerves sometimes lol), instead I will put them as blogs on Myspace.
I already have a
'rounded corners in 2.0 tutorial'
.
Script Code
Copy and paste to About Me
Script Comments
Showing latest 10 of 23 comments
yes, I know. I'm not into coding anymore so I deleted my tutorials. I haven't deleted my scripts on here only cause I'm too lazy to do that.
that rounded corners link is error..
the reason it says post to about me calilani is because when you submit a script to createblog it doesn't have a specific section for 2.0 codes which is the only time you use the css box. Therefore, it is not his fault the box directs you incorrectly.
>_< bummer.
@ InFamouSXcluSive: Nope, because 1.0 doesn't allow the pound (#) symbol.
Is there a possibly that you can get this to work in 1.0?
Love it=)
I love this code! <3
never mind. it works. your tut says put in about me. figured it was supposed to go in the css section.
does this just work for certain browsers? i'm in firefox & its not working. :(((
View all »
Script Details
| | |
| --- | --- |
| Author | PeRRiiN |
| Submitted on | Feb 18, 2009 |
| Page views | 17,716 |
| Favorites | 65 |
| Comments | 23 |
| Reviewer | manny-the-dino |
| Approved on | Feb 19, 2009 |
Script Tags