Displaying 1 - 3 of 3 scripts
Page 1 of 1
Myspace Scripts · By D3CL4NCL4RK3

When bottom links have been hidden, the page tends to leave a large gap where the links used to be. This script makes it smaller and much more appealing!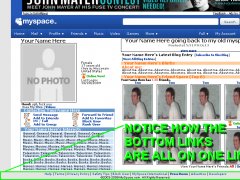 Myspace Scripts · By karihansenxo

As you know myspace added a second line to the bottom links. This code puts all the links on one line like before.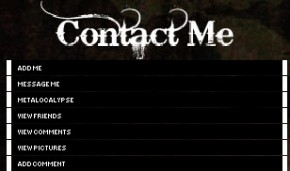 HTML & CSS Scripts · By Shepryan007

Advanced Looking Links With Borders And Colors
Page 1 of 1