cute clear text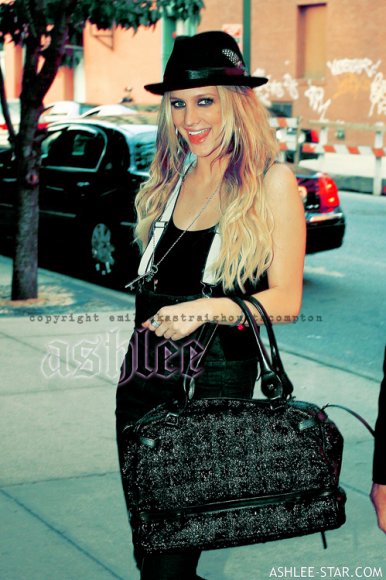 Tutorial
Click on thumbnailed images to enlarge
first, open your image and do whatever you need to do to edit it ;D
when you're ready, click on the text tool
|
v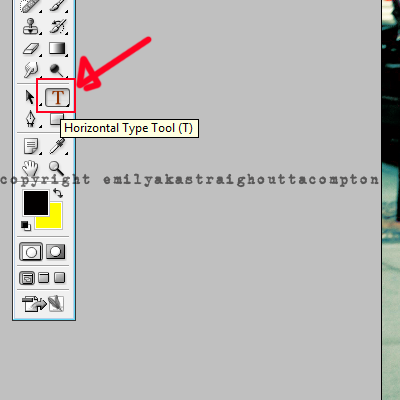 type the text you want on your image. MAKE SURE IT IS BLACK, it has to be black for this effect to work.
(my font and size is blurred out for a reason, the size doesn't matter, it's whatever appeals to you)
|
v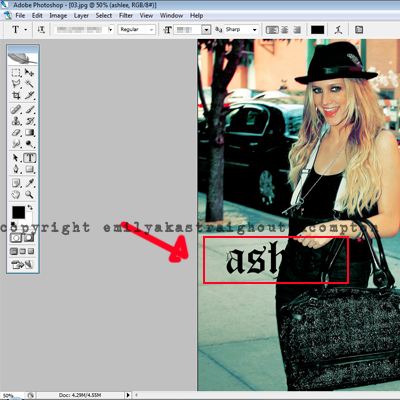 now that you have your text, it's time to give it the outerglow effect. make sure your text layer is selected at the bottom right, and click the little "f" button, then click on outerglow from the list
|
v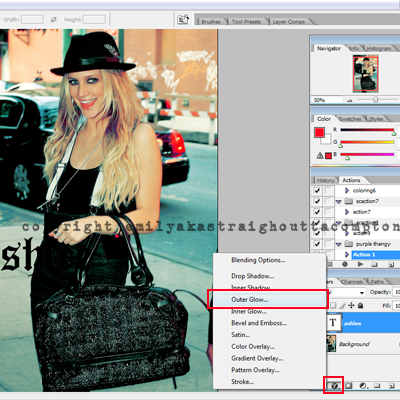 click the little color block and change it to whatever you want, lighter colors show up better on darker pictures and vice versa. you can adjust the size and spread of the glow to whatever you pleases you. when you're done, click ok.
|
v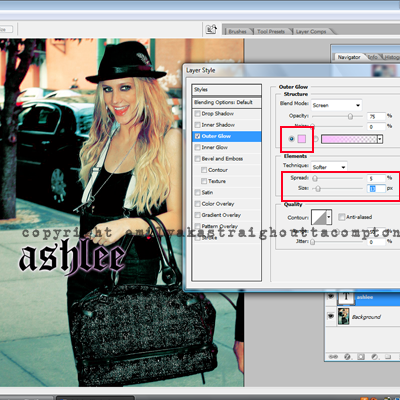 keep the text layer selected and click on the arrow next to the text that says, "normal", and select screen.
|
v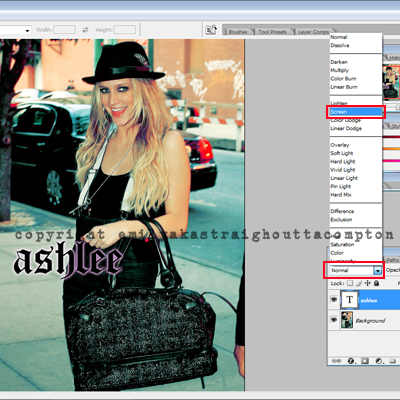 HERE'S THE FINAL EFFECT :D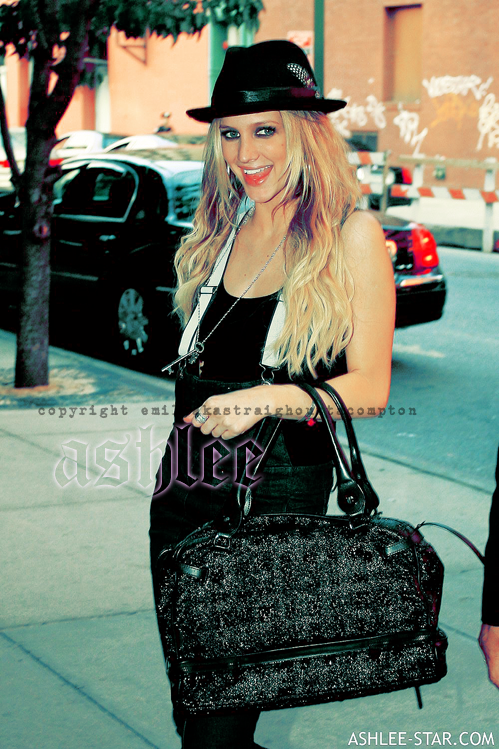 (the line with the v = arrow pointing down)
Tutorial Comments
Showing latest 10 of 18 comments
I LOVE the way this comes out! This is an awesome tutorial. I've been using Photofiltre to do something similar to this, But this is WAY easier! Thanks!
Nice
ahh! wonderful :D
can you... do a tutorial on how to get the coloring? i never know how to do those lol
this looks great. thanks!
doesnt work for me :(
what's the font called that you used? :]
whats the font you used called? :]
I'm going to try this out right now.
Thanks for sharing. :)
this is cute!
View all »