Advanced Image 1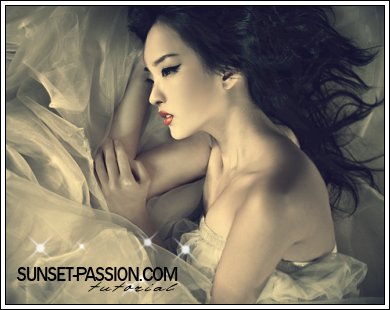 Tutorial
Click on thumbnailed images to enlarge
We're going to turn this dull picture: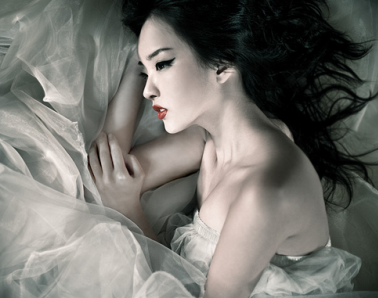 Into this: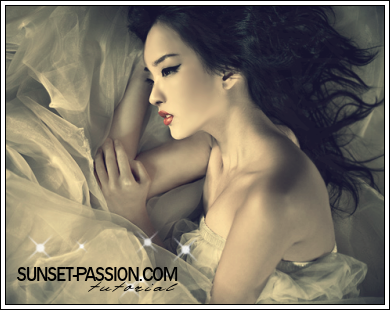 1. Open your image in PSP. Duplicate it and sharpen it.
2. Now, take your
Soften Tool
and soften her face. Try to avoid her eyes, brows, and lips. Make the opacity 10%.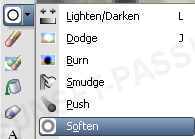 While you soften her face, you might want to zoom in so it can be easier.
3. Next, change the
Soften Tool
to the
Dodge Tool
. Make sure the opacity stays at 10%. Use the tool on her hair, and lips.
Don't dodge too much, or else it will be too bright!
Image after Softening, and Dodging: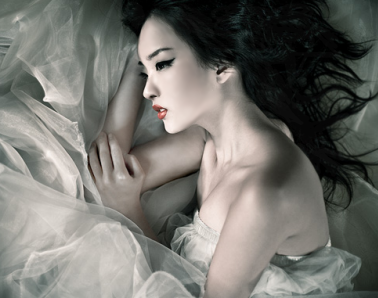 4. Now go to
Layers > Merge > Merge Visible
.
5. Create a new Raster Layer by going to
Layers > New Raster Layer
. Flood fill the layer with the color
#2f2e74
.
Set it to
Exclusion
at 45%.
6. Create another new Raster Layer. Flood fill the layer with the color
#f4bb4e
. Set it to
Multiply
at 28%.
7. Duplicate the base layer (or "Merged" layer) and bring the duplicate above all the other layers. Set it to
Dodge
at 12%.
Well, you're done!
Tutorial Comments
Showing latest 6 of 6 comments
uhh i don't geddit.. followed every instruction but nothing changed lol
how do you foodfill a rester layour?
I kinda get it but you need to provide more information. i.e. set your dodge tool at size 5 and opacity 50
Something like that.
Nice effect tho.
well that was confusing, how do you do this? =/
can you send me screen shots of all this? im totally confused :(
Either way that image is amazing.
Tutorial Details
| | |
| --- | --- |
| Author | robinneboo |
| Submitted on | Jan 4, 2008 |
| Page views | 27,196 |
| Favorites | 65 |
| Comments | 6 |
| Reviewer | themarkster |
| Approved on | Jan 4, 2008 |