All Scripts
/ Tagged with "popup"
Displaying 1 - 5 of 5 scripts
Page 1 of 1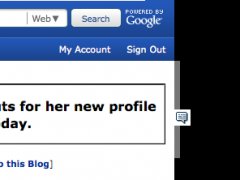 Myspace Scripts · By jiyong

Creates a navigation bar that pops up when you hover over it.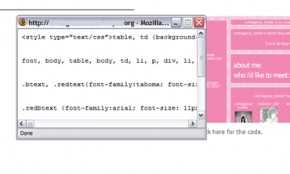 Javascripts · By Mm-giraffe

makes links pop up in new windows allowing you to adjust the size of the window people view.
Xanga Scripts · By gelionie

Pop-up box appears when subscribing to another member
Xanga Scripts · By faithin_felix

This adds a wizard to your xanga.
Xanga Scripts · By Kathleen

Resize your popup windows. =3
Page 1 of 1