All Scripts
/ Tagged with "line"
Displaying 1 - 4 of 4 scripts
Page 1 of 1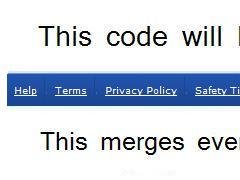 Myspace Scripts · By lesterkyle

This script will do what Myspace has yet to do and bring your Footer into the 2.0 world. It merges everything to a single line and gives it a crisp, modern look.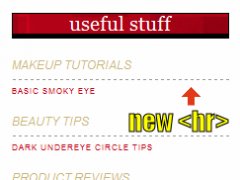 HTML & CSS Scripts · By imperfectionistx

Changes the way the < hr > linebreak looks.

Myspace Scripts · By clndstnxpolexia

some of the new nav bar codes don't change the little lines. this does o.o :]

Myspace Scripts · By Shepryan007

Puts a Little Divider Below Your Date
Page 1 of 1