Applying Scanlines.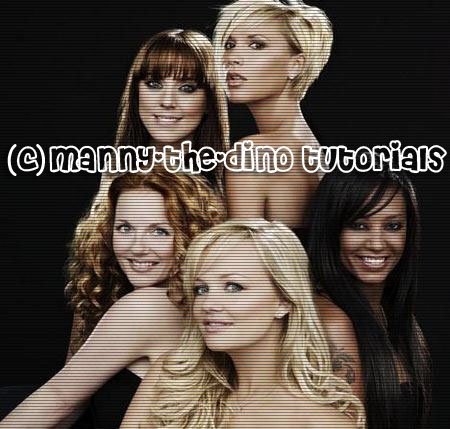 Tutorial
Click on thumbnailed images to enlarge
**NOTE**
I did this tutorial in Photoshop CS3 Extended which is why some of you

may

have problems. However, that

does't

mean this tutorial won't work in other versions of Photoshop. Just try it out.
Want to learn how to apply scanlines on your graphics? Well now you can by following my tutorial. I will be using the original divas... The Spice Girls!
:D
Here's the before: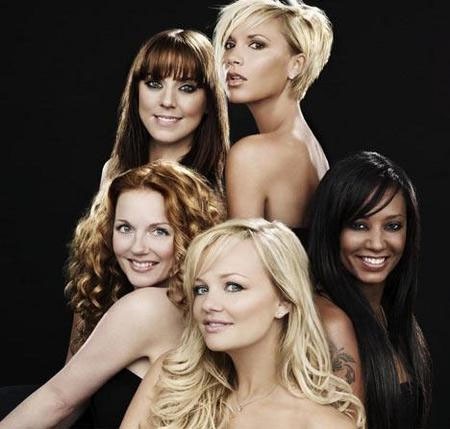 Here's the after:
Let's get started!
001.First, go File>New.
002.Make a new document sizing in 1x3 pixels & that has tansparent background contents.
003.Now select your Pencil Tool (B).
004.Before doing this step, make sure you foreground & background colors are at their default. Press D to do so. Okay once you've done that, zoom in all the way & make a dot in the center of your document.
005.Go Edit>Define Pattern.
006.Name your pattern "Scanlines".
007.Now open up the picture you want to apply the effect on.
008.Do a ctrl+j.
009.Now go Edit>Fill.
010.In the "Use" section, select "Pattern" & in the "Custom Pattern" section, go all the way down & select your "Scanlines" pattern.
011.Change the opacity to somewhere between 30%-50% on the top layer for your picture.
012.And there you have it... your scanlined picture!
:D
If you got lost or have any questions, comment the tutotial & I'll get back to you as soon as I can. :D
Tutorial Comments
Showing latest 10 of 12 comments
:):D thanks!
oww! great.but ryt now
there are patterns already.
i dont see a pencil tool in cs3 extended ?
Thanks. I use PS7 and this was very helpful. You're amazing.
Nice tutorial!
thnx it helped alot!
didn't work for me... help? all i see are 4 tiny dots across my picture.
oh psh nvm i feel stupid.
it says i can't define pattern because it is empty. for step 5 ;( help!
looks pretty cute x]
gives a different look to the picture.
i'ma try this soon :)
View all »
Tutorial Details
| | |
| --- | --- |
| Author | manny-the-dino |
| Submitted on | Dec 18, 2007 |
| Page views | 14,764 |
| Favorites | 69 |
| Comments | 12 |
| Reviewer | S-Majere |
| Approved on | Dec 18, 2007 |
Tutorial Tags