Creating Bursts/Blasts Backgrounds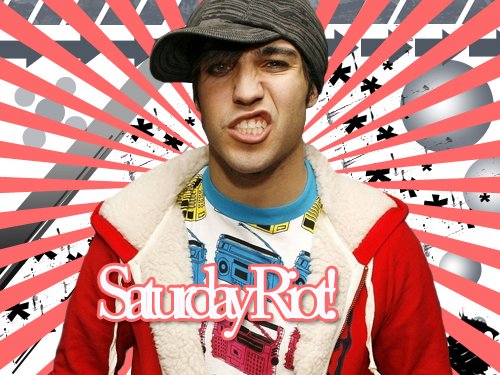 Tutorial
Click on thumbnailed images to enlarge
**I used Photoshop 7.0 for this tutorial so some of you may have difficulties.
Step 1: Create a new document; mine will be 500x375.
Step 2: Click your custom shapes tool on tools pallet. Make sure you have whats below; your shape will need to be the one that the PURPLE arrow is pointing to; if you do not have that shape click the thing that the BLUE arrow is pointing to and press "ALL" and then Ok.
Step 3: Choose a desired color in your color pallet for the blast. I used #FD6969; next you want to "pull" the shape tool across your image, if you dont wan the circle out line of iton the image, stretch it all the ways out and use the move tool to adjust it.
Step 4: Right click on the image and click background to get rid of the outline.
Step 5: Grab a PSD of your own or one from a website, i dont feel much of making my own so ill be using one from Rewindd.com. Move your PSD on to the blast image and adjust it to where you want it to be.
And voila! Your blast background is now done.
Add some text and brushes to make it stand out more.
Here is my outcome:
Tutorial Comments
Showing latest 10 of 24 comments
what's the name of the font you used?
I love it :D
-_-
...
Pete Wentz is fugly. Thats right. I went there O_O
that's hot.
Brenda, in step 4, it is to get rid of the white, so the brush has that picture in the final photo.
I don't get step number 4 ...
nvm..i got it but i dont have the pattern..wherer can you get it?
how do you use it on cs2?
how do you do this on CS3?
wait.. can you go to view>extras and uncheck it? because i did that, and it made the lines go away(the outilines)

(:
i don't understand how to do step 4; i can't right click on it.
and i don't see anything about how to change it to background
(: please help.
View all »
Tutorial Details
| | |
| --- | --- |
| Author | SaturdayRiot |
| Submitted on | Nov 22, 2007 |
| Page views | 35,608 |
| Favorites | 148 |
| Comments | 24 |
| Reviewer | IVIike |
| Approved on | Nov 22, 2007 |