Tutorial
Click on thumbnailed images to enlarge
here is my own tutorial for blending on photoshop [7.0].
1.first, open up two pics. here are mine of jessica alba: [you can use more or less]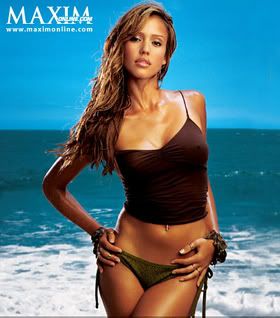 also open your the image you want for your final background.
2. [this step is if your image is locked, if yours is not, skip and go to step 3.] right-click on your background layer. go to 'duplicate layer'. your background layer will be locked. but your duplicated layer will not.
3. select your first pic. press ctrl+j. if you look at your layers toolbar, you will see you have two layers now. here is mine:
4.next, make sure you have selected layer 1, not the background. then go to edit>>fill. make sure yours looks like this: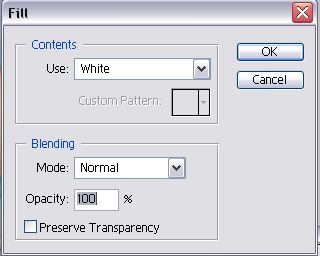 5. if you did it correctly you will then see this: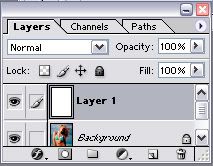 your image will all white.
6. still select layer 1. now lower the opacity. i lowered it to 60%. [you should be able to see your image at least a little.]
7. select your eraser tool. start erasing the image, not the background. [unless you want part of the background in your final image]. you will find the parts you erase become clearer.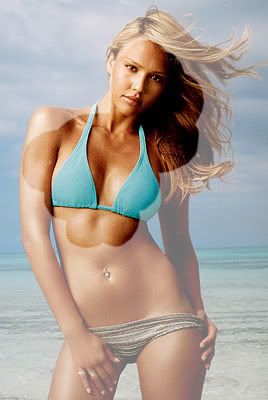 do this until you have erased all that you want.
8. then, raise the opacity back to 100%. the background should be white while the image you erased is able to be seen: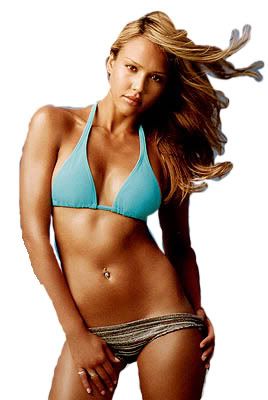 obviously, it wont be perfect[mine isnt], but close enough. then save it [preferably as a JPEG], close it, then reopen it. [you need to do the reopen step]
-----------------------------------------
[now, repeat these steps for other images you have]
9. now, using your 'move' tool, drag your images onto the background you want.
it should look something like this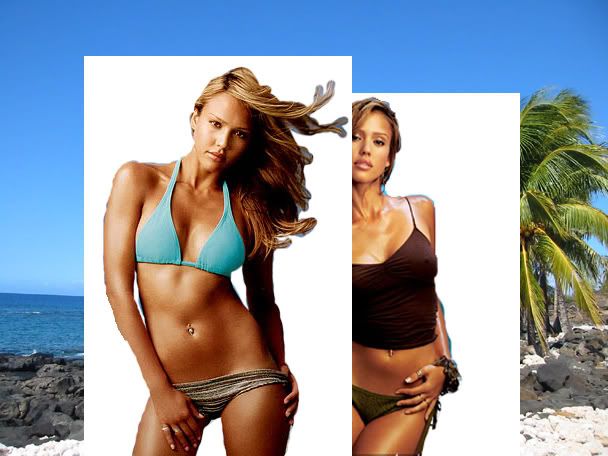 10. now select the first image on the layer toolbar. do this: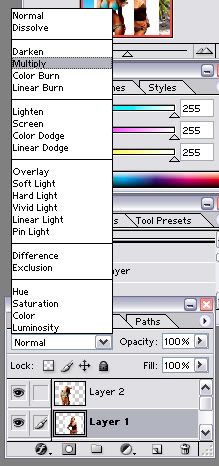 then do it for the second image. it should turn out like this: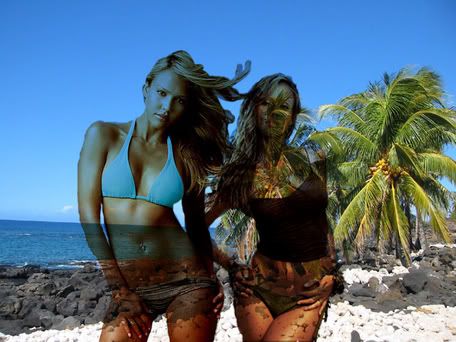 11. next, select your brush tool. make sure you have selected the background layer for this step. start brushing over the images. when you are done, it should look like this: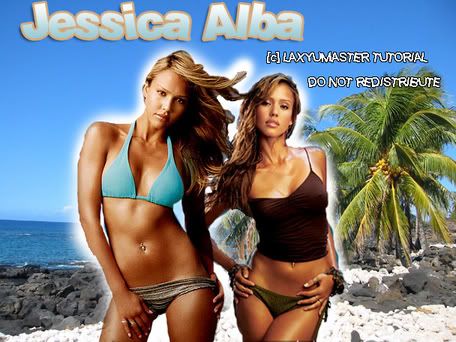 mine's not the best, but its okay...you can play around with it. have fun :biggrin
Tutorial Comments
Showing latest 10 of 17 comments
What color brush do you use black or white?
Thanks, this helped alott!
thanks...took me awhile it figure the whole thing out, but I got. hmmm, this...doesn't work w/ black backgrounds, does it? 'cause when I 'multiply', it disappears.
for #11 you use the brush tool as the color white....and color over the picture/s...on the background layer. took me a while to figure it out
wow thanks!!
i dont get #11 lol can u help me?
I don't get the brush part, what color does it have to be and wat size is the brush?
when i erase the pic and get ready to copy it, it only copies the white and not the whole pic
i really need help figuring out the brush tool, please send a message back
i didnt get brush part... its painting it black?? Can u help me
View all »
Tutorial Details
| | |
| --- | --- |
| Author | laxumaster8 |
| Submitted on | Feb 16, 2006 |
| Page views | 40,983 |
| Favorites | 132 |
| Comments | 17 |