Skin Smoothing and Eye Enhancing Tutorial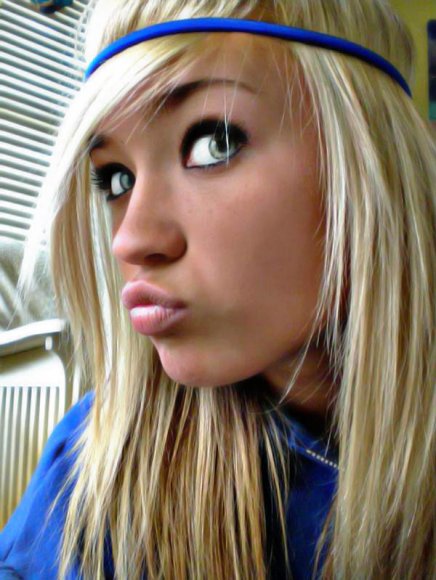 Tutorial
Click on thumbnailed images to enlarge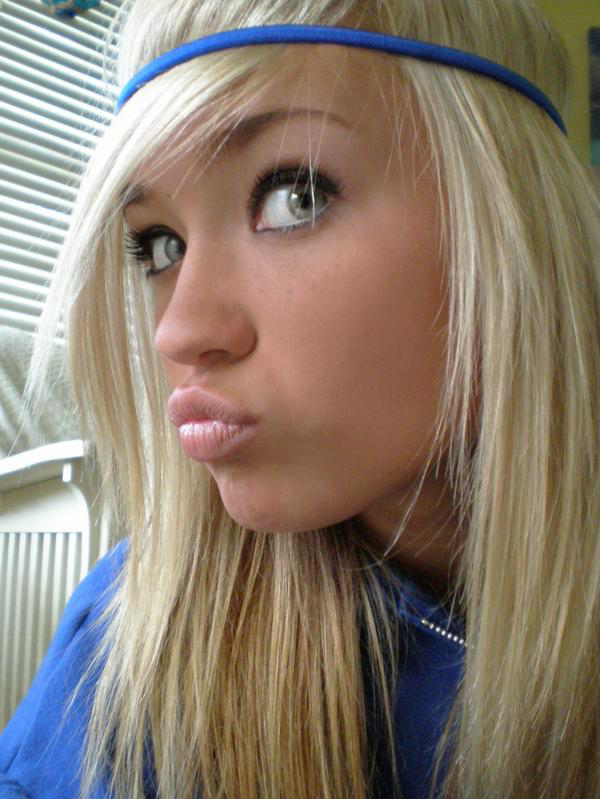 1)DUPLICATE THE LAYER
2)FILTER>SHARPEN>SMART SHARPEN
MAKE SURE THE NUMBERS ARE THE SAME AS IN THE PIC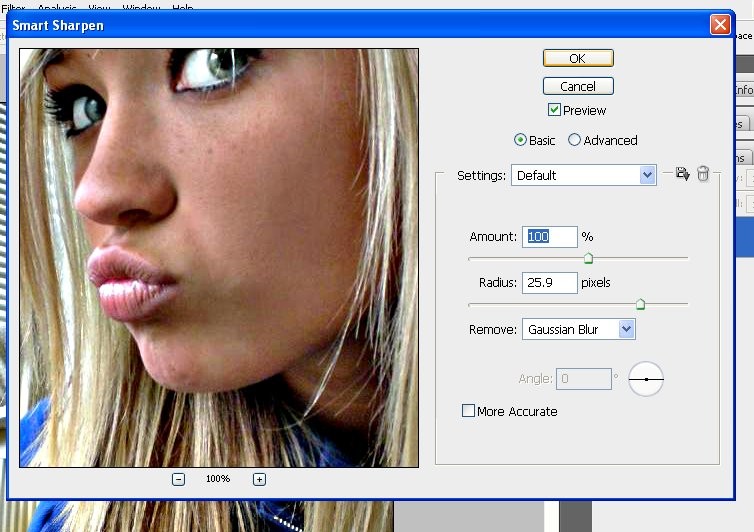 3)FILTER>NOISE>REDUCE NOISE
MAKE SURE THE NUMBERS ARE THE SAME AS IN THE PIC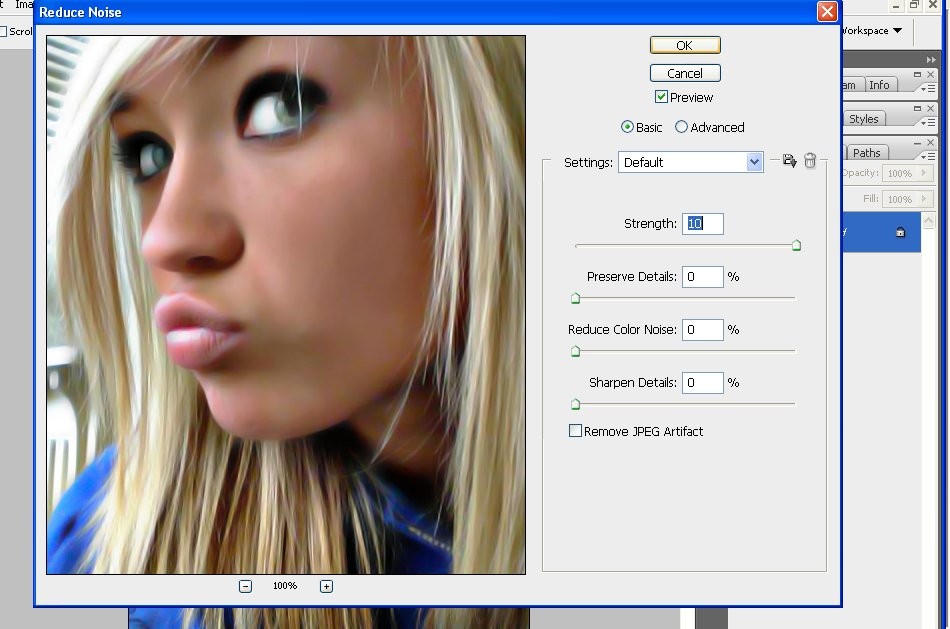 4)OTHER PICTURES MIGHT APPEAR BLURRY AND FAKE LOOKING
SO ON THE FIRST LAYER NOT THE ONE YOU ARE CURRENTLY USING
CLICK ON THE LITTLE EYE SO IT IS NOT SHOWING THEN
ON THE COPY LAYER ERASE EVERYTHING THAT IS NOT SKIN
ALSO ERASE THE EYES.
5)ON THE FIRST LAYER CLICK ON THE LITTLE EYE AND
NOW EVERYTHING ELSE LOOKS MORE REAL LOOKING
6) ZOOM IN ON THE EYES
USE THE DODGE TOOL. MAKE SURE THE BRUSH IS SMALL
AND RUB IT ON LIKE THE GREEN PART OF THE EYE AND THEN
ON THE WHITE PART.
7) USE THE BURN TOOL TO MAKE THE EYE LINER AND PUPIL DARKER.
FINAL IMAGE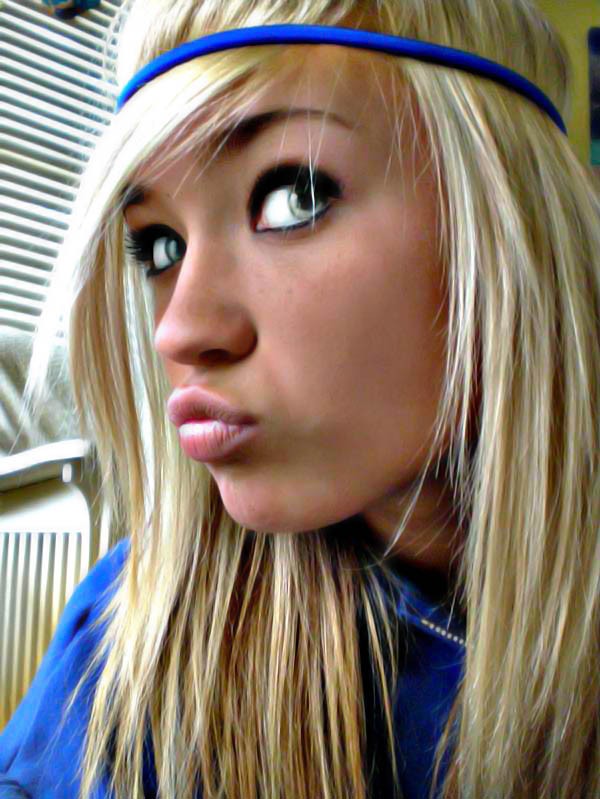 Tutorial Comments
Showing latest 10 of 16 comments
+Favs :D
maybe u should fix the skin first and then add the blur?
site models have taken over createblog too? damn.
works really great
thx!
i use this all the time now, thank you so much!
thank you sooooo much!
thanks!
omfg! thanks alot!
nice just wat i wanted
u look very pretty too
thankzs...
looks very.. overdone. i think it could be less overdone with some adjusting of the opacity.
View all »
Tutorial Details
| | |
| --- | --- |
| Author | xColour |
| Submitted on | Jul 8, 2009 |
| Page views | 20,859 |
| Favorites | 130 |
| Comments | 16 |
| Reviewer | manny-the-dino |
| Approved on | Jul 8, 2009 |
Tutorial Tags