Tutorial
Click on thumbnailed images to enlarge
Okay, say hypothetically you've made a load of photoshopped pictures that you want to rub in your friends smug little faces on myspace. But lo' and behold, myspace will not accept .PSD photos in their uploaders (boooo). So the problem here is that you need to re-save maybe a dozen or so pictures into .jpeg format. But why do them individually?
Theres is a tab on your Layer Window that says 'Actions'. Now the point of Actions is to preform a series of steps in one fluid motion. So here we go.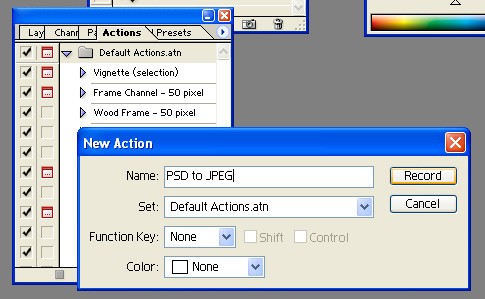 >>Hit the small triangle in the upper right corner of that (Actions) window and create -New Action-.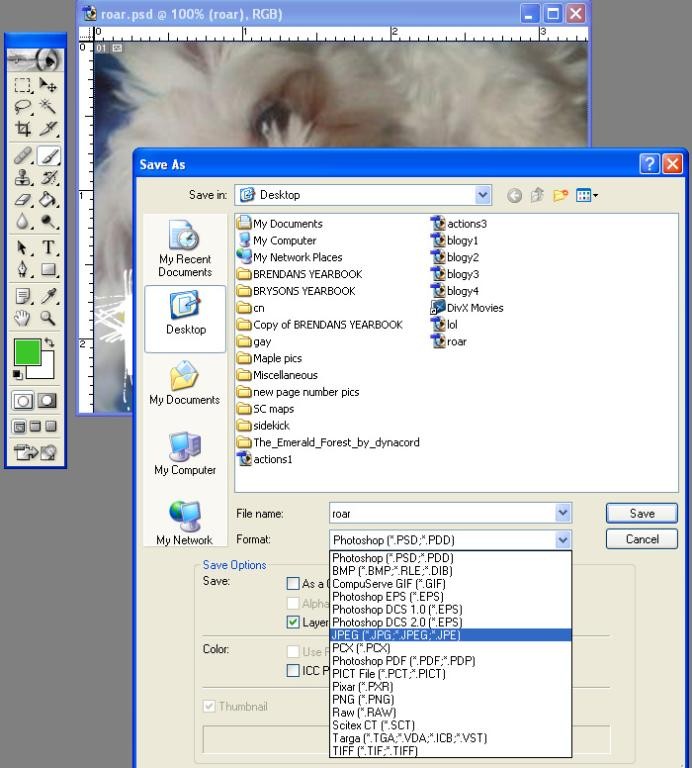 >>Its automatically recording so just begin the process. NOW open up any .psd format photo onto photoshop and go ahead and re-save it as a .jpeg image.

Then close it and hit the -Stop- button.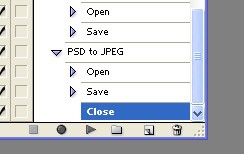 Now you have your action all set all thats left is saving all of those pictures.
Go to File-->Automate-->Batch. A new window will pop up. Do the following:
Set:
Default
Actions:
(select the action you had just made)
Choose Folder:
(select the folder all your .psd pictures are)
Destination:
(a New folder)
Check the following off:
'Override Action 'Open'
'Suppress Color Profile Warnings'
'Override Action 'Save As'
Then All lights are GO after that. Sit back and watch the beatuy of the Action application work it's magic. Cheers!
Tutorial Comments
Showing latest 1 of 1 comments
oh. nice and easy. i' think it's better if you save it to PNG ..