Tutorial
Click on thumbnailed images to enlarge
I've always wondered how on earth people make the backgrounds of the cute sprite images transparent, like this:

But then I found out it's REALLY simple to do.
All you have to do is make your sprite or doll, and then use your
Flood Fill Tool
to fill in the blank space behind the sprite. Make sure that the color you fill the blank space in with is a color that isn't used on the sprite.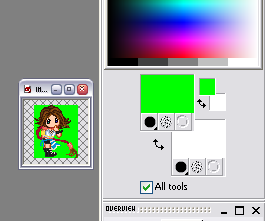 Next, go to
File -> Export -> GIF Optimizer
.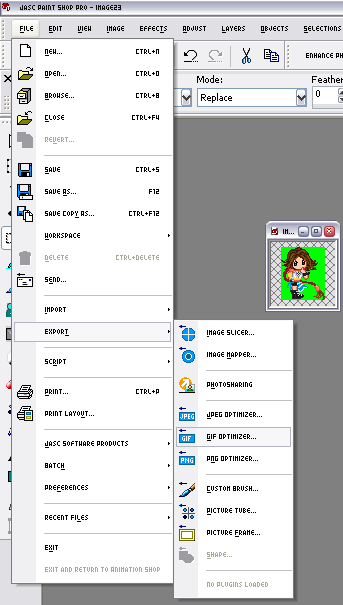 Once you're there, click on the circle that reads "Areas that match this color." Change that to the color that you filled the blank space in with.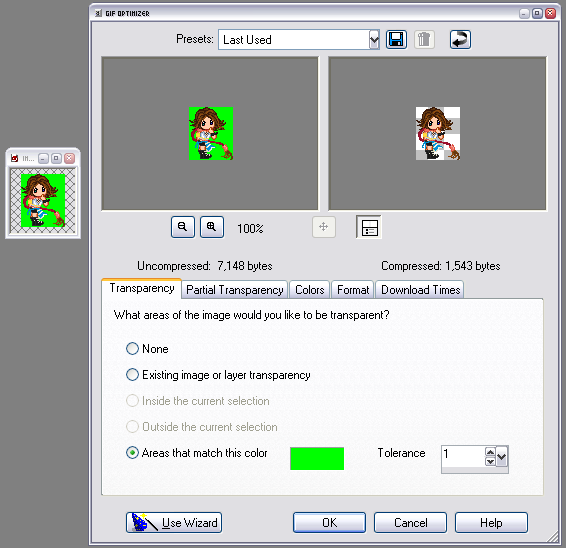 Also, to be sure, move one tab over, the one that reads "Partial Transparency." Under the question that reads "Would you like to blend the partially transparent pixels?" Click on the first circle that says "Yes, blend with the background color." This will be the same exact color you used in the first tab. Then click OK.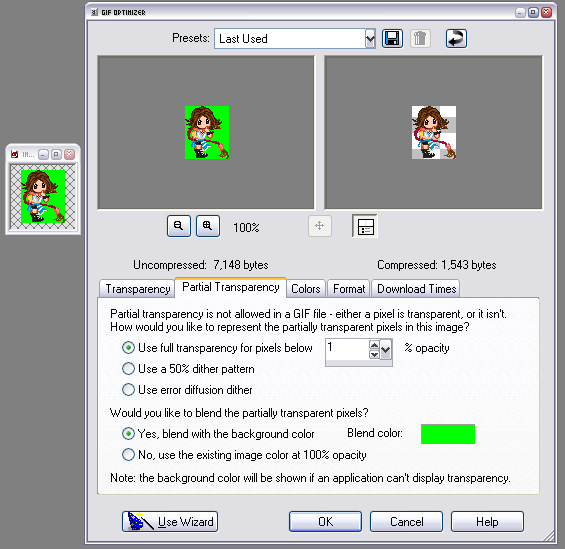 Save your new image as whatever you want, and you're done!
Tutorial Comments
Showing latest 3 of 3 comments
OMG thank you! I have been erasing the backround(takes forever) with the bigger ones. thanks so much!
Hey, thanks. It means a lot. =)
hey! i don't know if you read this, but i want to let you know that your transparent edges tutorial helped me so much!! i didn't know how to do it until i used your tutorial! you should make more great tutorials. it's really ea
Tutorial Tags