Laser Beam Around Body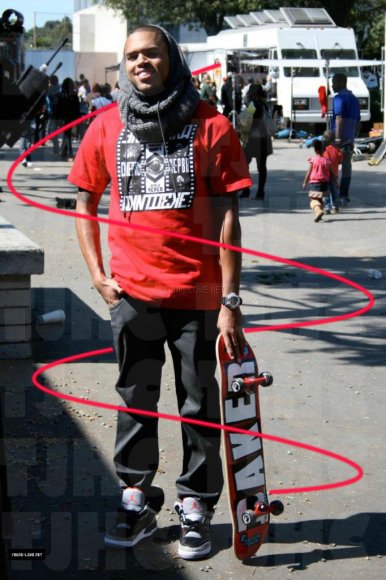 Tutorial
Click on thumbnailed images to enlarge
ok so since my last one got deleted i guess ill try it again :) uhh so this tutorial is advance meaning you should know what im talking about
so ill be using this image of Chris Brown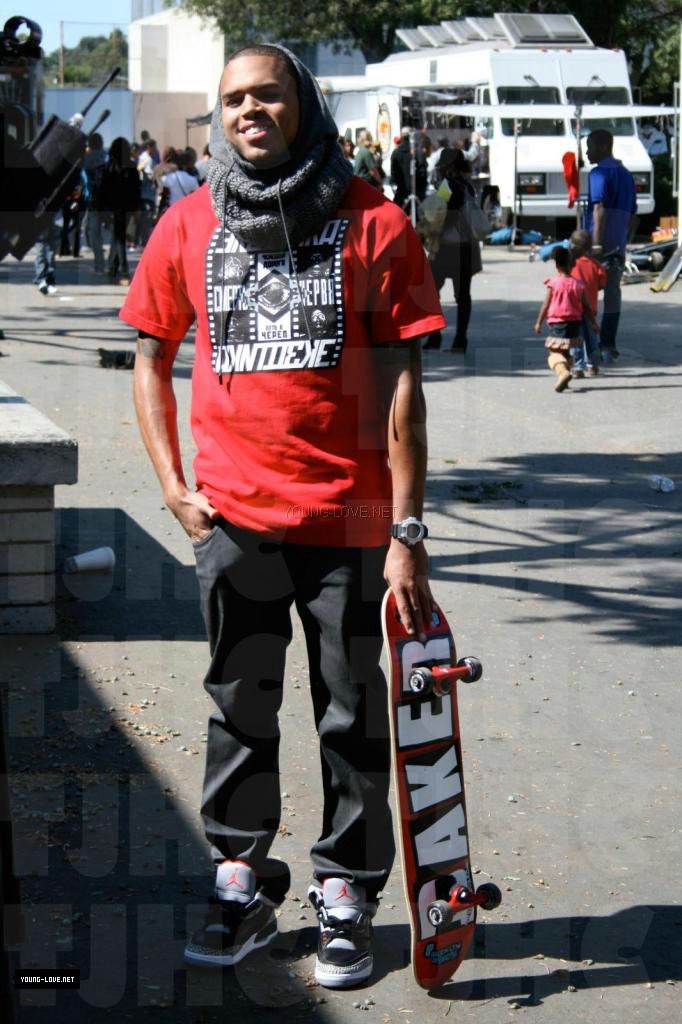 ok so what you wanna do next is click your pen tool
choose the color you want and the color box below the foreground color you picked make sure thats set to transparent
ok after that make sure your settings are like this

after that your ready to start
so take your pen tool and click one side of your picture like this
see that kinda grayish square ?
after that click again but kinda diagnal from the first click then drag the second click like your drawing the letter " C "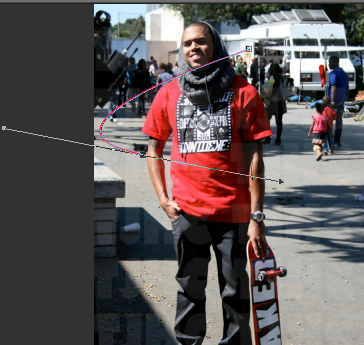 after that click again diagnal from the second square . then drag it like your drawing a backwards " C "
now should look like a big " S " like this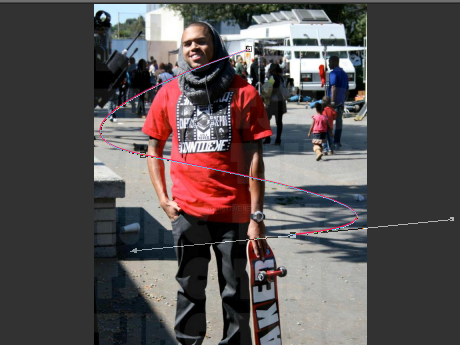 then just keep doing it until you get his whole body and it should look like this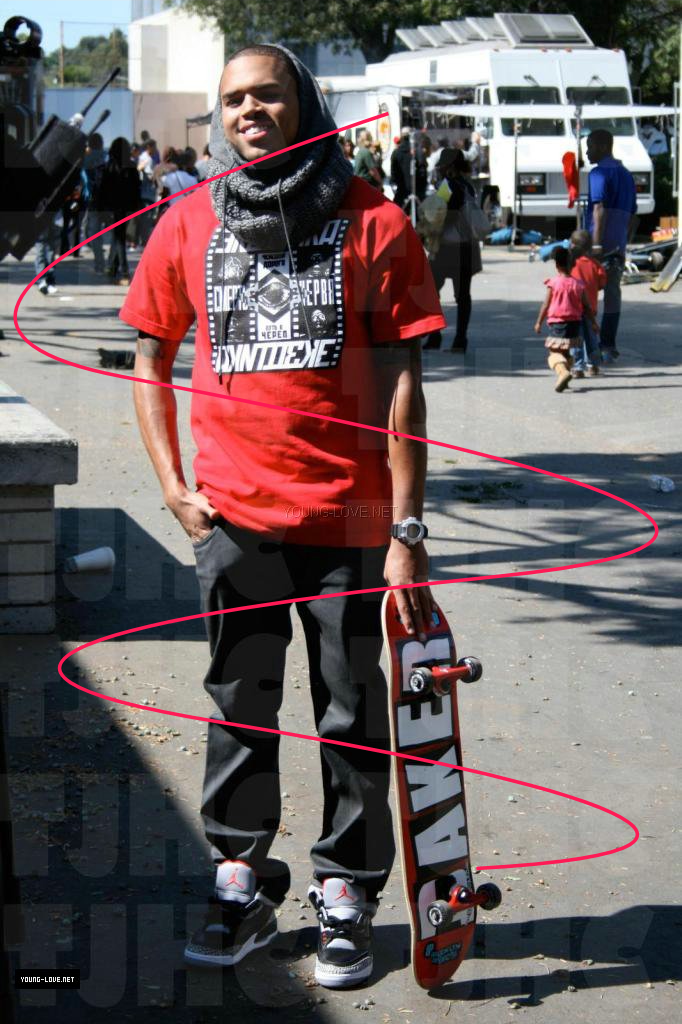 then after that duplicate " Vector 1 "
then got to effects>drop shadow
and set it anyway you want and choose water ever color you want
then after drag " Vector 1 " up so that its on top of " Copy of Vector 1 "
then go to Adjust>Blur>Gaussian Blur and set the Radius to 2.00
this gives it that sorta blurry kinda laser look
so after merge down the that layer into the " Copy of Vector 1 "
then get out you freehand selection tool and set it to " Edge Seeker " Feather: 1-2 Range: 0 Smoothing: 1
and make sure the anti-alias is checked
make sure you zoom into your picture then just try to get the edge of the beam like this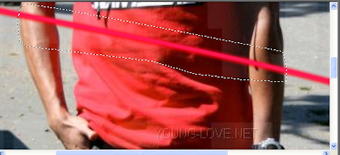 then press delete on your keyboard and that line should be gone
MAKE SURE YOU DO EVERY OTHER LINE!!!!!! IF YOU DO EVERY LINE YOU WILL RUIN THE PICTURE, SO AFTER YOU DELETE THE FIRST LINE SKIP THE LINE UNDER THAT AND GO TO THE NEXT LINE it should look like this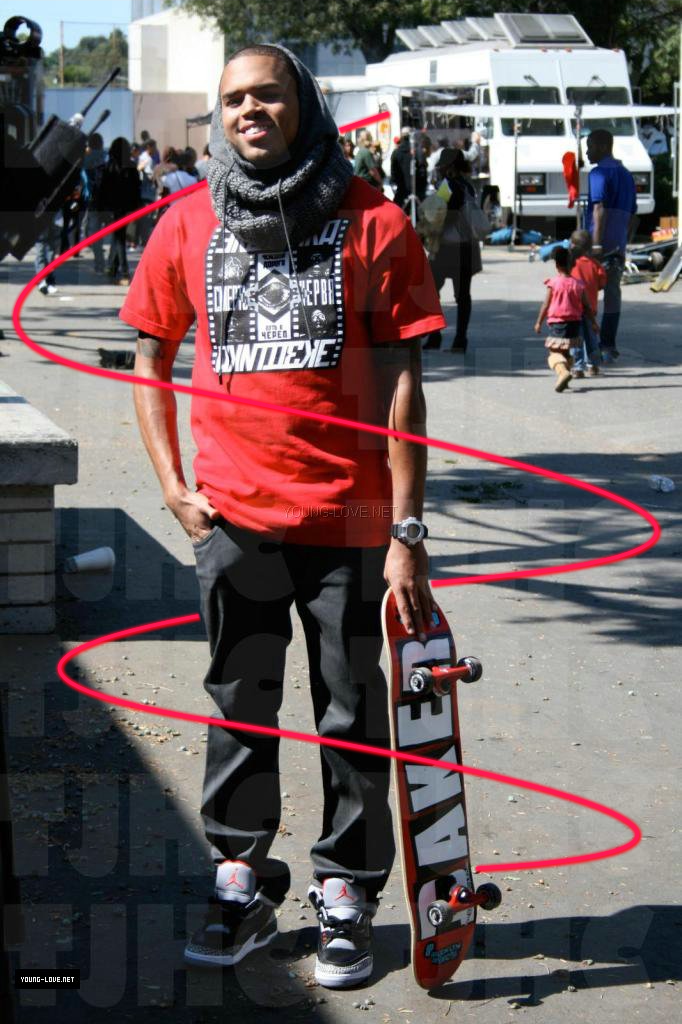 and then your done if your confused please use this e-mail xo.thecool@yahoo.com dont comment on the tutorial talking about you dont get it . USE THE EMAIL !!!!!!!!!
Tutorial Comments
Showing latest 9 of 9 comments
how do i do dis
very cool effect!
I also found more PSP video tutorails free here:
http://paintshoppro-tut orials.com/
Awesomeeeeee :]

I've been wondering how to do this for so long! HAHA, thanks :)
what photoshop or photofilter do u use
thanks iht really helpedd.

thanks iht really helpedd.

i've seen this done before and could never figure it out Thanks so much!

This was soooo helpful!

=)
THAT'S AWESOME ^^ I LOVE IT
Tutorial Details