Remove Interest Headings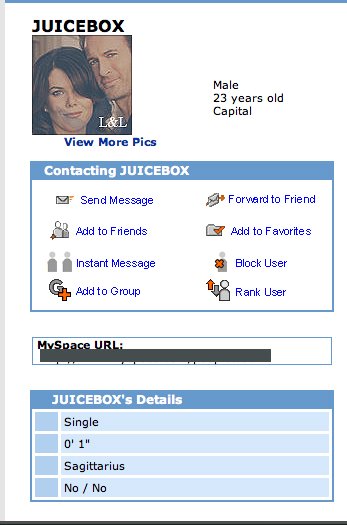 Author's Comments
Look carefully for specific instructions
Use the following code. Place it anywhere.
Script Code
Copy and paste to About Me
Script Comments
Showing latest 10 of 11 comments
Not to critisize but theres a code that hides that whole gap and becomes one column.
tell m how can i remove the little space it shows
how do i leave a lil bit of spaces like you have in the picture?
ive been looking for this code:]
thnxs a bunchh.
or put in the boxes you dont want to be shown.
cool code btw
there is still little of space. i saw some profile with no space at all... why doesn't this code do it?
to TheSpaceBass: to remove those sections you simply don't write in them?
do you know how to move the "movies", "television", and/or "books" section completely while still leaving the "music" etc.?
it leaves da space thooo...
Updated and works.
View all »