Hide Everything But Ad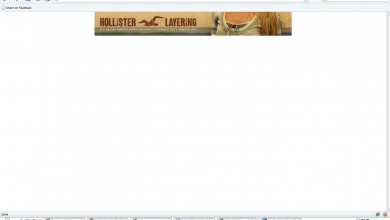 Author's Comments
Look carefully for specific instructions
This code will show only the ad, everything else is hidden. I included a short code at the end so you can change the background color to whatever you would like. This code works in IE and Firefox (not sure about safari or opera). This is the perfect starter for your div layout.

---Simply paste this code in ANY section besides the headline section.---

The code is clean, simple, and perfect. I'm sure I'm not the only one that has been searching for this code, and it is finally here! Works with any background color.
Script Code
Copy and paste to About Me
Script Comments
Showing latest 10 of 28 comments
didnt work for me ):
well this is exactly what i was looking for except that it doesn't show up any of my own divs or coding. other people seem to be getting this problem as well. any ideas on how to fix this?

or just try another code?
every code i try hides the ad.
any suggestions?
you no longer need to delete the first two lines of the code for it to work, just copy/paste the entire code and it will hide everything and works perfectly with the new myspace search bar!
THNx a BUNCh
!!!
it doesn't work. it hid my div and the nav bar still shows.
wait nvmd. i think its supposed to ?
idkk forget that i ever said anything; lol
it hid my whole div =[[
the user shortcut menu still shows up on mine.
but other wise it's completely clean. thanks!
Yes, this does work in Opera and Safari, however in the respective browsers it doesn't remove the Google picture, and search bar. These can be easily fixed however with modified code.
View all »
Script Details
Script Tags