Make Friends & Comments small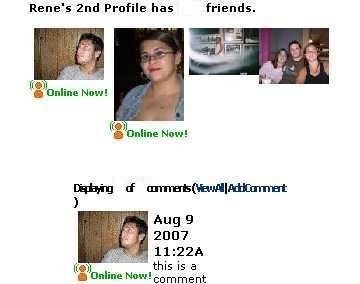 Author's Comments
Look carefully for specific instructions
**Follow Instructions**
1- Put the code in the ABOUT ME section.
2- Save it and then View your Profile
3- It should then be small and/or skinny
View All My Scripts
Questions or Comments
myspace.com/el_rene
Script Code
Copy and paste to About Me
Script Comments
Showing latest 6 of 6 comments
hmm..for some reason it doesn't seem to be working.
love it :D thanks!
nice!
10x
Sweet. :]
Thanks.
try chaanging some numbers around in the code
Hey the code works great but I actually tried this thinking it would give me back my top 50 comments, it only shows the top 25. I already tried erasing all the about me and everything else on my page and just leaving it like that but still it has not been fixed, any help would be appreciated!
Script Details