TINY MUSIC BUTTONS!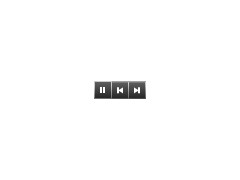 Author's Comments
Look carefully for specific instructions
(Please ingnore all *'s in this, they are to separate the areas for an easier view. they should not be included in the final code.)

Go to www.myflashfetish.com
Create a playlist using the Jeroen V2 style.

paste your player code into the given script code below.
There will be an area in the script that says *style=""*
highlight from *Style="* all the way through until the FIRST NEXT *"* and delete it.

in its place, paste **style="margin-top: -60px; width: 410px; visibility: visible; height: 270px;"**




this code works in IE and FF.
Script Code
Copy and paste to About Me
Script Comments
Showing latest 8 of 8 comments
uAaIGu kljrndtnnqqr, [url=http://iydktisbsgxu.com/] iydktisbsgxu[/url], [link=http://pvyhuqospvwt.com/ ]pvyhuqospvwt[/link], http://biaxwdzntoef.com/
oh yayy :]
x
Usually when I use myflashfetish music players there's somethin' in the code that won't let me center it...

if I use this
will it let me center?
KINDA CONFUSIN.. GRR.. I UNDERSTAND WHAT U DID BUT STILL I DO IT N IT DOESNT APPEAR LIKE THAT.
Code=Awesome :]
can you explain this a bit more? becuase its confusing where am i suppose to insert the code you gave me?
Thank you! :D
love this code ! :)
Script Details
| | |
| --- | --- |
| Author | tydye123 |
| Submitted on | Jan 3, 2009 |
| Page views | 23,890 |
| Favorites | 134 |
| Comments | 8 |
| Reviewer | manny-the-dino |
| Approved on | Jan 13, 2009 |
Script Tags