Adding Banner Underneath Navigation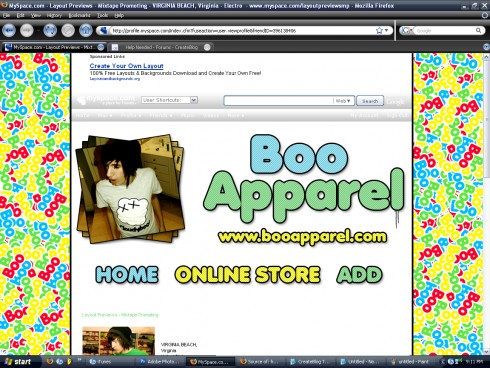 Author's Comments
Look carefully for specific instructions
This goes at the top of your About Me.
Thanks to Fixtatik (Greg) for suggesting this code to me!
All credit goes to him.
Script Code
Copy and paste to About Me
Script Comments
Showing latest 10 of 49 comments
What is the recommended width and height of the banner? Well at least the recommended width.
I Just want to say Thankyou, It works brilliantly :o)
works great,so easy to use
Ah! Just what I was looking for, thaaank you! =)
its not showing
GREAT POST USING
Can you please pleaseeeeee tell me how you got an image map as your banner because i've seaarched everywhere high && low.plzzzzz respond. ")
works Amazingly :] thnx
Can someone tell me how to make links to images in the banner such as the display photo for this script shows? like the Home, Online Store, and Add photo links?
the code works fine, if the image is not showing up... that means you did not place the image url in the code.

background:url(*/IMAG E LINK*/) minus th */'s
View all »
Script Details