Change Whole Navigation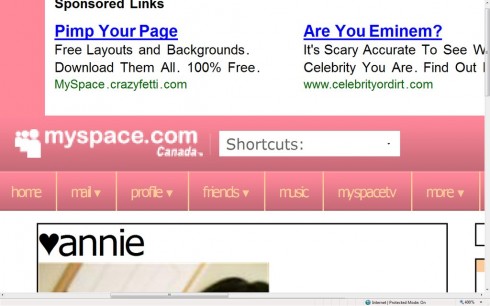 Author's Comments
Look carefully for specific instructions
I deleted that LONGG instruction list that I listed like a month ago! Wow, it made this script look sooo complicated! But it's actually not that complicated! If you do need help, I'll be gladly there for you!


And as people tell me that it does not work on Firefox, I guess it doesn't!
So I'm sorry viewers who were trying to use this with firefox! =[
Script Code
Copy and paste to About Me
Script Comments
Showing latest 10 of 17 comments
thank you.
also, it does work on firefox. :)
I use firefox, and it works fine for me?
xoxoxoxoxo this code !!!!!
FINALLY! This code actually works.
:D
perhaps my favourite nav code ever!
hmm does this not work in firefox? or am i doing something wrong?
really all i want is just to turn the font color into black. nothing else. :/
any help?
i like this scripe, but does it happen to work on profile 2.0? ill just check i suppose lol
This is awesome! It's perfect. Thanks so much. :)
what font/size did you use in your example?
asfl;asjfdlas
Thank you.
Just made my day.
I hate the damn navigation bar.
View all »
Script Tags