Hide Extended Network/Blogs and Move Blurbs Up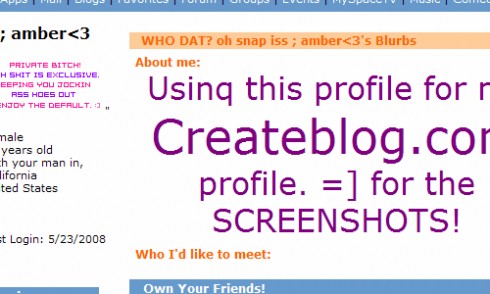 Author's Comments
Look carefully for specific instructions
Change number if needed Mine need a large amount because my layout was regular with out a layout
Script Code
Copy and paste to About Me
Script Comments
Showing latest 10 of 11 comments
worked greattt!
you saved me !!!
been looking for this kind of code for ages that worked : )
thanks!!
=]
amazing
=]
this worked great, thanks!
only one smalle problem..
it seemed to get rid of all my line breaks. :[
any way to fix that?
nice code(:
sorry it dosn't work on mine ): (ie)
It works but it seems that it added a link to view all my blogs but still its a good code.
yay! you just fixed my whole profile.
this one rly worked:)
View all »
Script Tags