Transparent Circle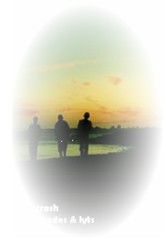 Author's Comments
Look carefully for specific instructions
**Follow Instructions**
1- Put the code in the ABOUT ME Section.
2- Don't preview it, just save it and then view your profile.
3- Enjoy it!!
View All My Scripts
Questions or Comments
myspace.com/el_rene
Script Code
Copy and paste to About Me
Script Comments
Showing latest 9 of 9 comments
this one only works in IE...
sorry guys, i forgot to say that
Yeah, I just figured that out - I got Firefox awhile ago [yay] but this code doesn't work anymore. :[
this is cute.
Thanks.
it only works with IE
Hmm, I'm using vista also and it isn't working for me too. =/
It won't work for me ...could it be because I'm using vista?
It worked in om my XP pc
oo thanx..
Thats new. I've never seen that used before.
Script Details
Script Tags