Emboss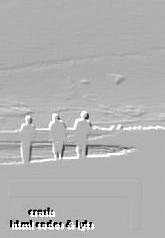 Author's Comments
Look carefully for specific instructions
**Follow Instructions**
1- Put the code in the ABOUT ME Section.
2- Don't preview it, just save it and then view your profile.
3- Enjoy it!!
View All My Scripts
Questions or Comments
myspace.com/el_rene
Script Code
Copy and paste to About Me
Script Comments
Showing latest 5 of 5 comments
KOOL I LIKE It
You should update the description as this only works in IE I believe, cause didn't work for FF for me either.
You can already do that if you have microsoft photo editor
It didn't work for me in Firefox. =(
This is pretty cool.
Script Details