Center Friends and Comments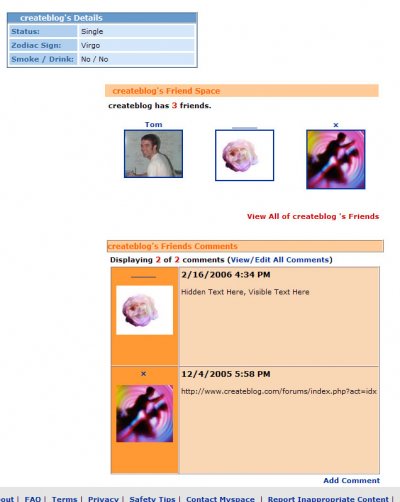 Author's Comments
Look carefully for specific instructions
Place code at the end of your "who i'd like to meet" section.
Script Code
Copy and paste to I'd Like to Meet
Script Comments
Showing latest 10 of 10 comments
it works. thanx.
comments went to the left
For me, works just fine
this code SUX!
use this one
this code SUX
use this one
http://www.createblog.com /scripts/script.php?id=1177
yea it centered my friends at the bottom but anything i put in the about me section wouldn't show.
it centered them,
but it screwed up my about me.
It makes my comments be on the left and when I use this.
is there a code that just centers the "comments"
IT WORKS
works fine.