How to add transparent bar with text
Tutorial
Click on thumbnailed images to enlarge
SORRY i didnt resize/crop the pictures, i didnt have time.
1.
open your picture
2.
now select the rectangle tool
3.
draw a box where you want the transparent bar to be.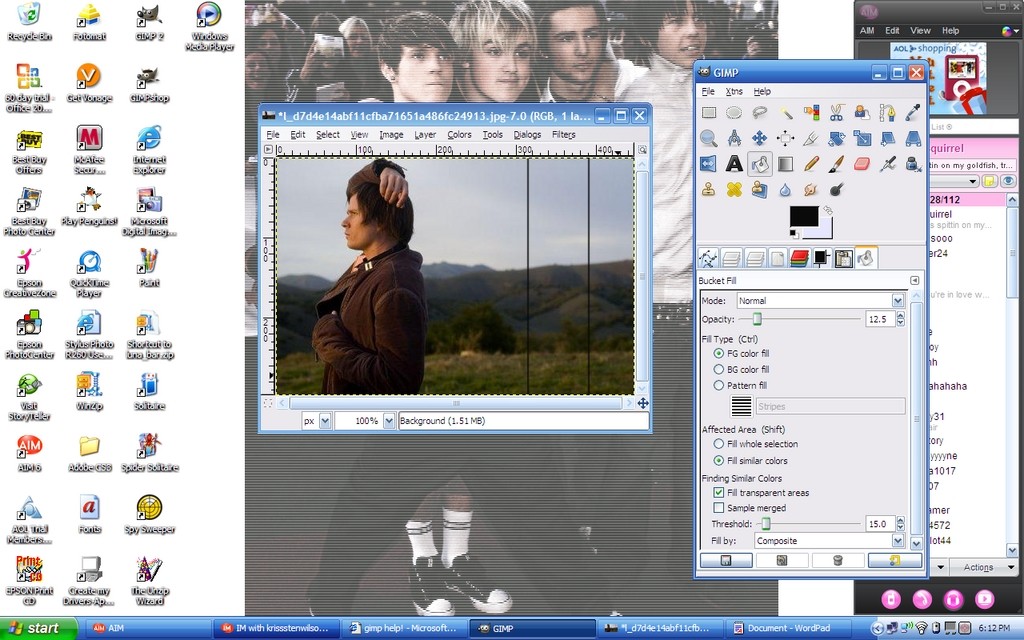 4.
change your paint color.. white maybe?
use your fill bucket tool to fill in the rectangle.
*you have to lower the opacity, depending on how much you want to show through.
5.
im going to add a border, you dont have to.
if you do, go to select>border>ok
6.
then go back to the paint bucket
make the color darker, im using black.
then fill in between the dashed lines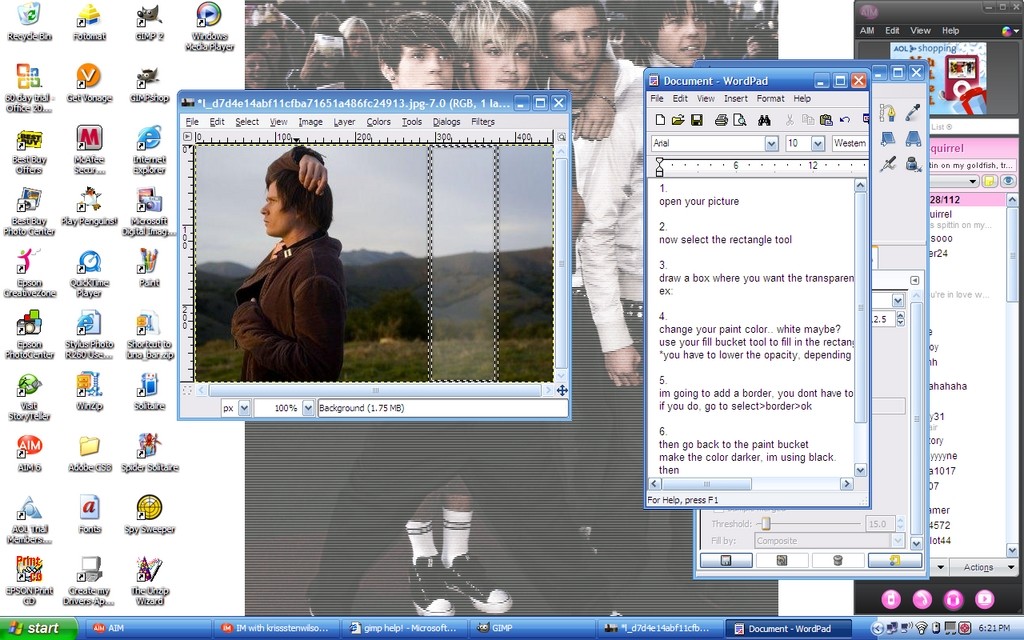 7.
now select the text tool
choose the font you want to use
click anywhere on the picture to add text
8.
now you have just floating text
9.
you need to rotate the text to fit inside the box
10.
now you have something like this: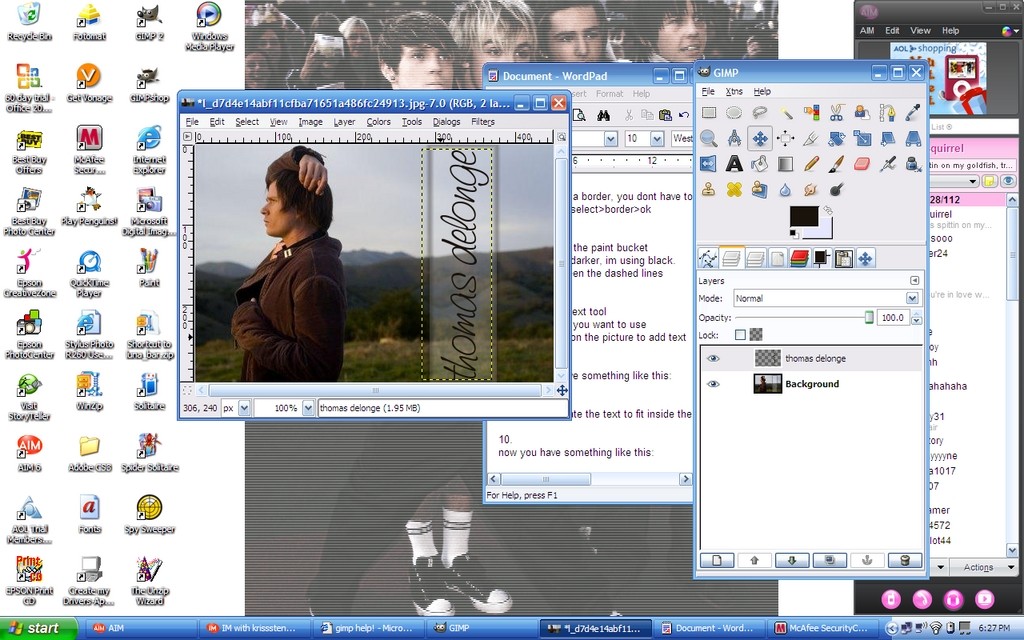 11.
merge the layers
now you have the transparent bar with text..
i played around with the picture a little and this is the finished result!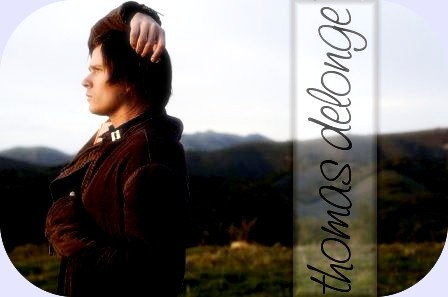 Tutorial Comments
Showing latest 8 of 8 comments
question how did you get the shape crop without the rectangle?
i notice the window open that says "gimp help" lol
It came with my download, but I never used it.
I see GIMPshop on your desktop. That didn't come with my download. Is it something seperate?
ayyyye, i spy mcfly!
nice tutorial!
this is for GIMP
hi!=]
what kind of paint/photo shop do you have?=]
hey hey
Tutorial Details
| | |
| --- | --- |
| Author | thatgirlisfamous |
| Submitted on | Nov 23, 2007 |
| Page views | 7,952 |
| Favorites | 22 |
| Comments | 8 |
| Reviewer | S-Majere |
| Approved on | Nov 23, 2007 |
Tutorial Tags