Outer Glow on Photofiltre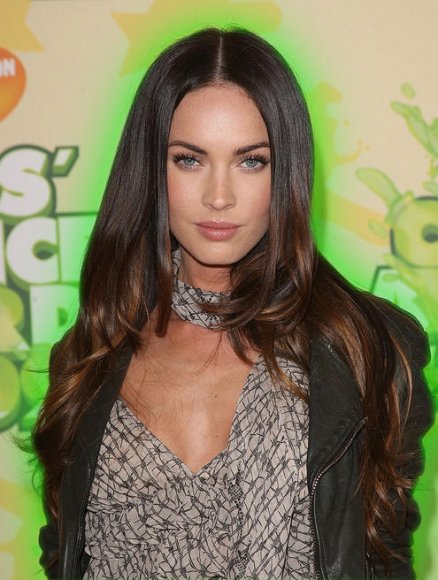 Tutorial
Click on thumbnailed images to enlarge
Outer Glow In Photofilter!
By:Uberchic
1.So first of course open your image.
2.Now go to image and duplicate your image.
[we will need it for later]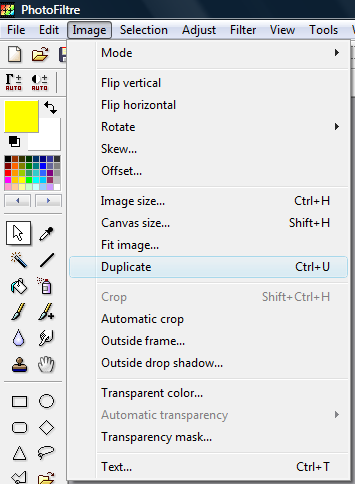 3.Now get your polygonal lasso too and select around your person.
[now the selection dose not have to be prefect.]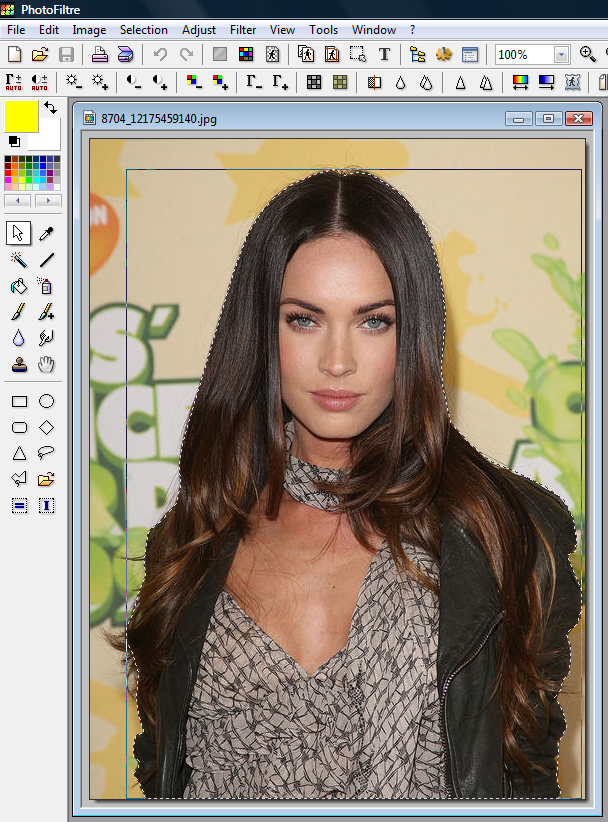 4.Now right click on your selection and select invert selection.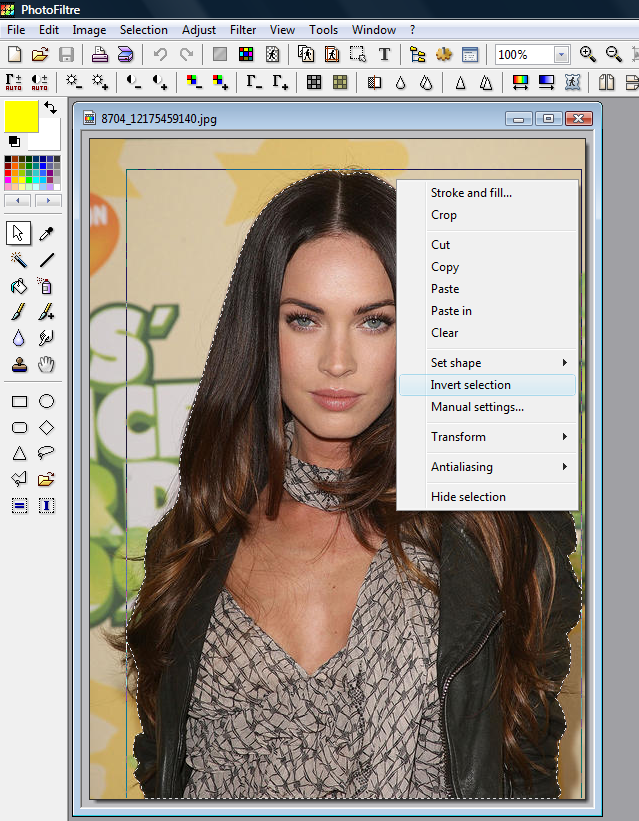 5.Now that you have done that set your backgroud color a color that is NOT in your image.
[as you can see I did hot pink]
6.Now right click on your selection and select clear.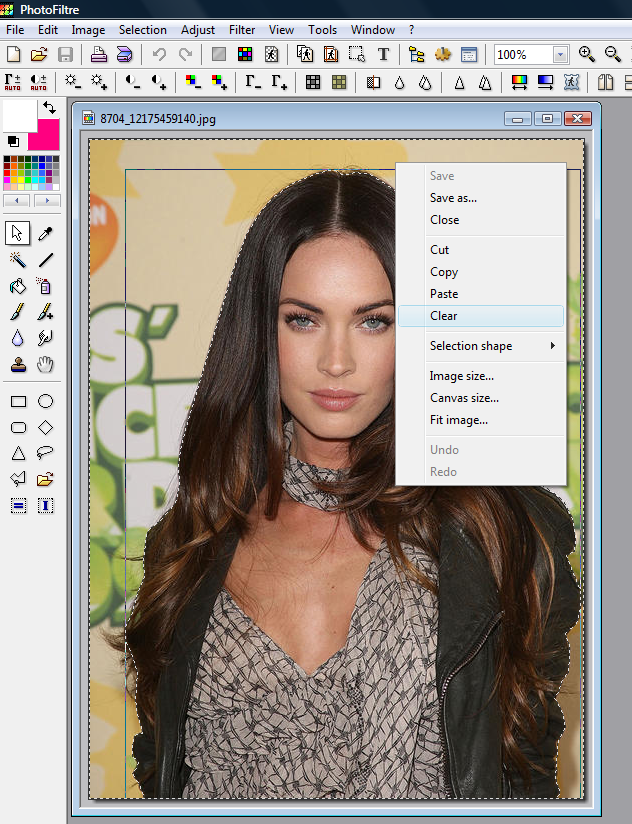 [your images should have a colored background]
7.Now go to image and select transparency mask.
[now a box will appear the color should be the color in your background and leave the tolerance at 30and antialiasing is checked. Then click okay.]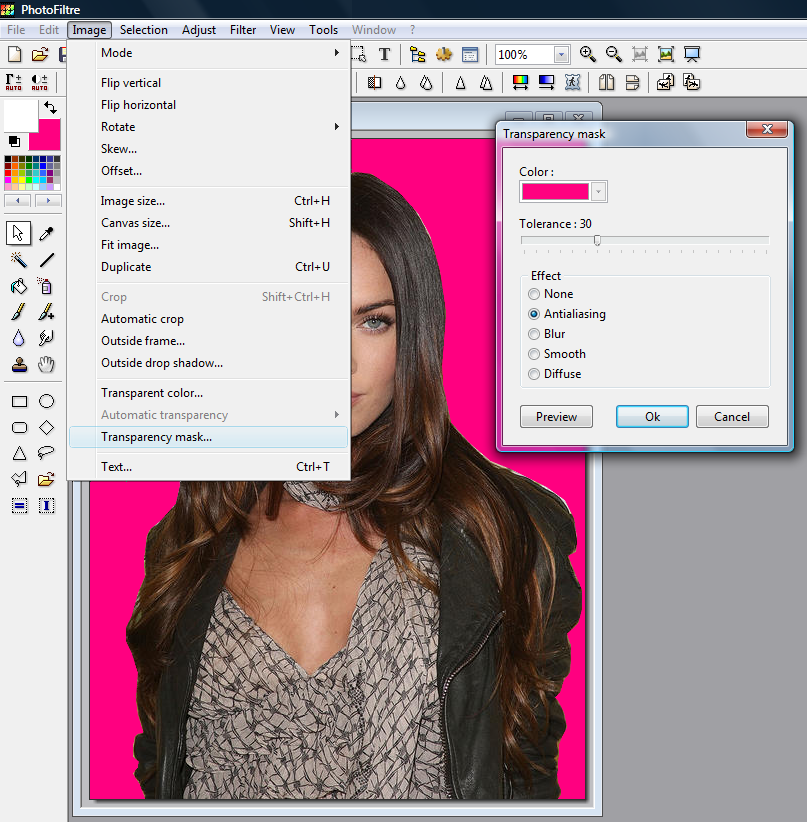 8.Now your image should be black and white.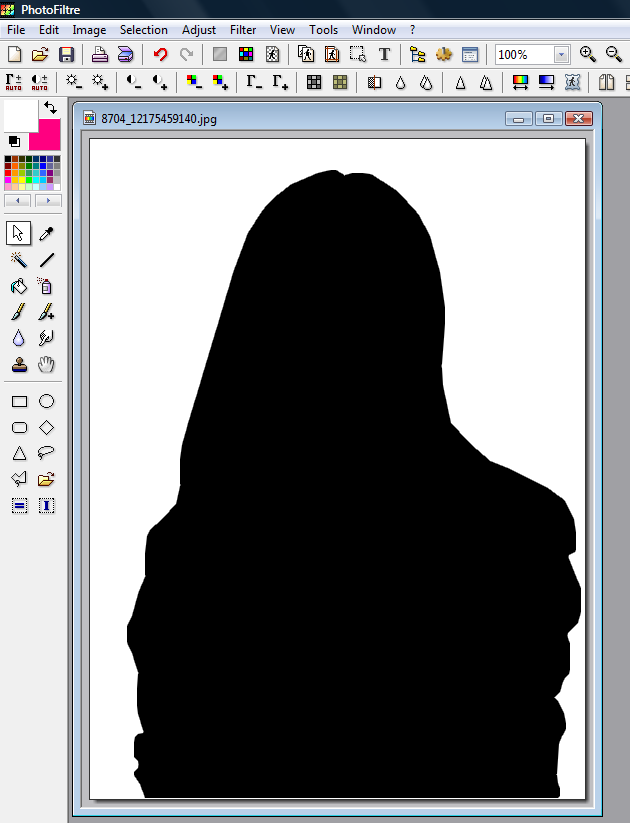 [now make sure that your image is still in RGB mode if not go to Image > Mode > RGB mode]
9.Now go to Filter > Visual effect > Gaussian blur. Now make the setting to like 2 or 3.
[I did 3]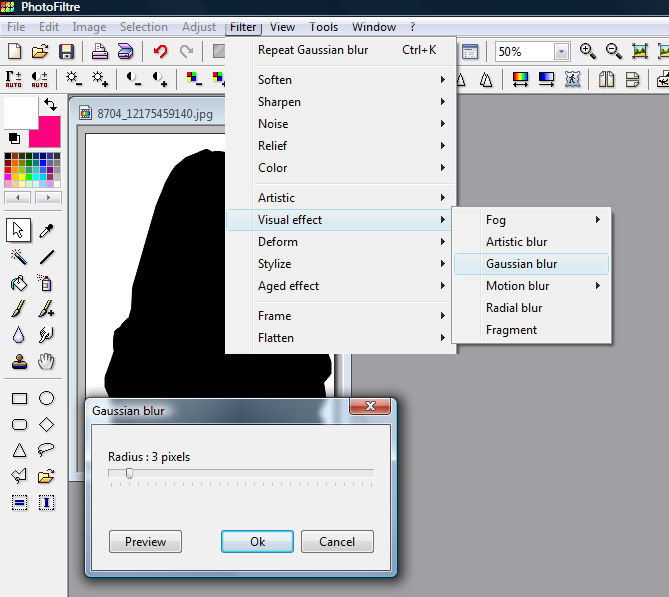 10.Now right click on the image and copy and right click on the gray and click and paste as new image. Now on the original go back to the origianal image if you cant just close
it and open it again.
11.Now that you have your blur copy and your original image right click on your blur one and select copy.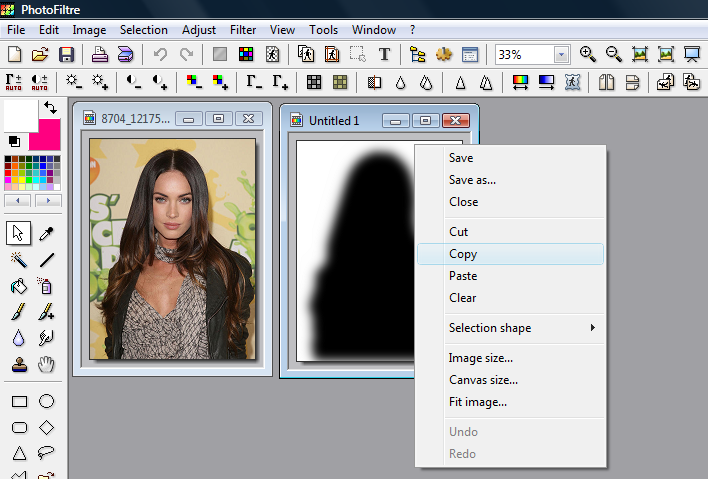 12.Now click on your original image and go to Edit > Paste Special >Assemble. Now a box will appear click right.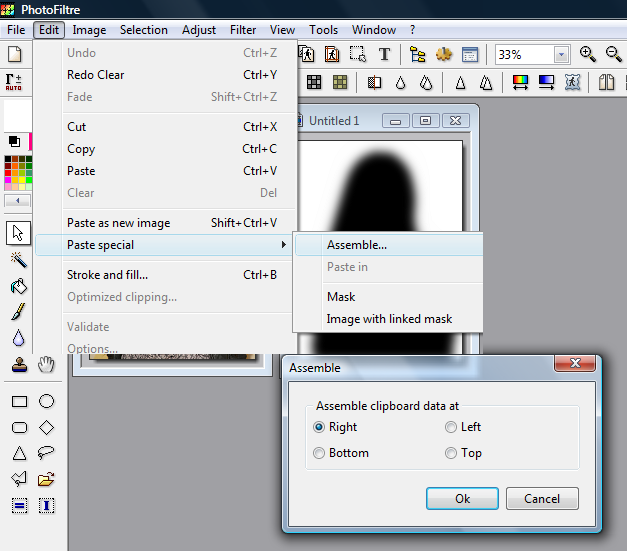 13.Now that you have that done. you can minimize that window.
[we will need it for later.]
14.Now on your blur black and white cutout, now do another guassian blur on it again but this time make it like 15-20.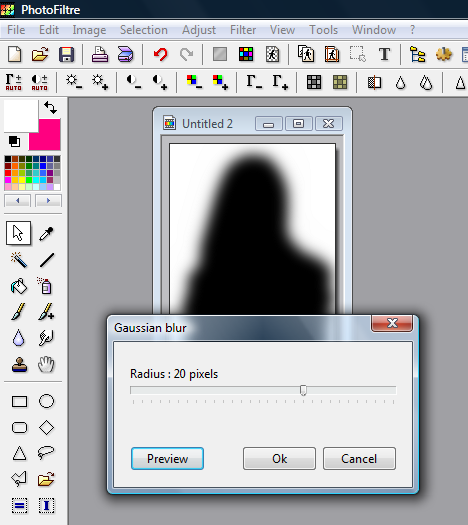 15.Now right click on that and select copy. Now go to the duplicate image we made at the begining of this tutorial. Now choose what color you want your outer glow to be. Now go
to edit > paste special > mask. Validate the paste.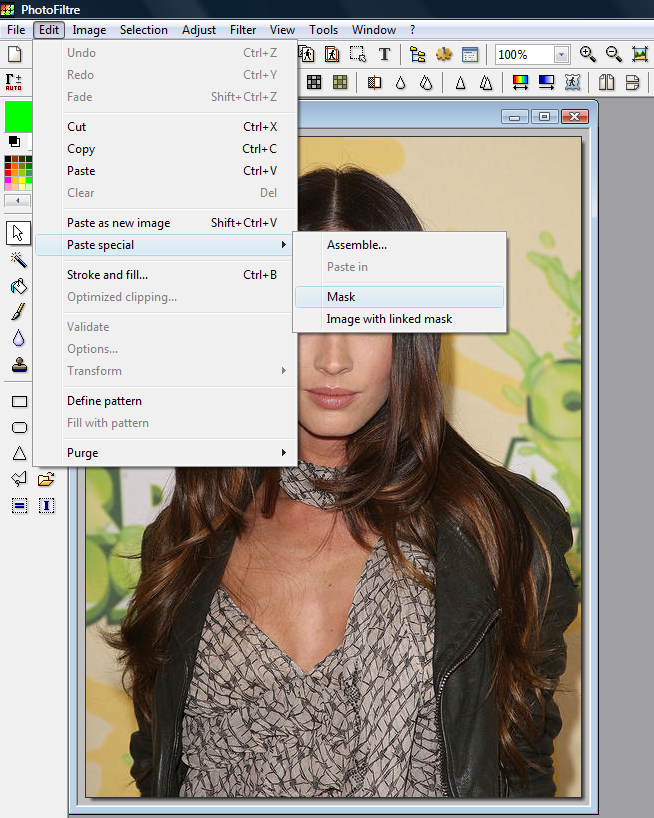 16.Now go to the image with the blur image attached and right and copy.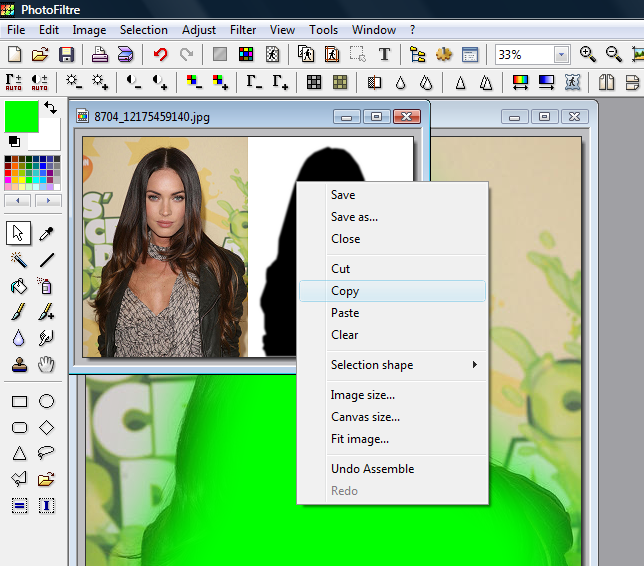 17.Now on the glow image go to edit > paste special >and click on image linked with mask.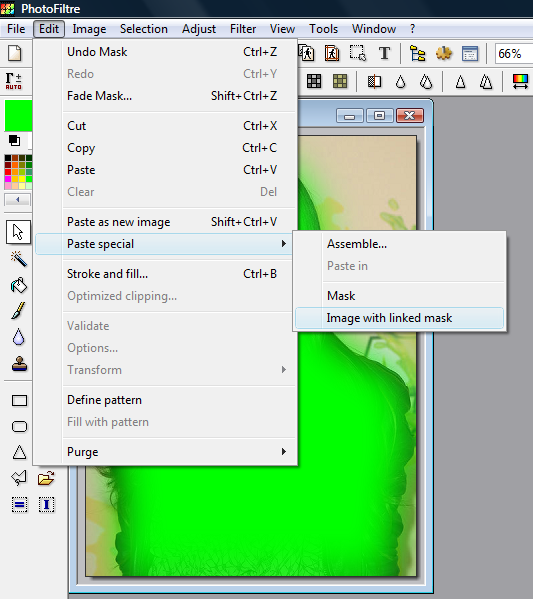 And your done!
Final Image!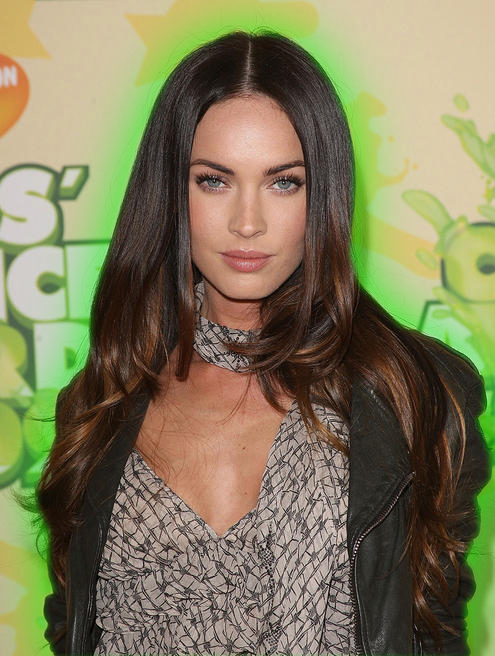 Now you know how to do an Outer Glow in Photofiltre.
Thanks for reading this and I hope it helps.
Tutorial Comments
Showing latest 3 of 3 comments
I didn't know I can do this on Photofiltre? lol
this is pretty cool.
whoa, how did you get the menu bar to be on the left side on photofiltre..

omg this is amazing. i love you. hahahaha.
i did it and it came out amazing.
Tutorial Details
| | |
| --- | --- |
| Author | uberchic |
| Submitted on | Jul 10, 2009 |
| Page views | 7,315 |
| Favorites | 13 |
| Comments | 3 |
| Reviewer | manny-the-dino |
| Approved on | Jul 11, 2009 |
Tutorial Tags