Blending with PhotoFiltre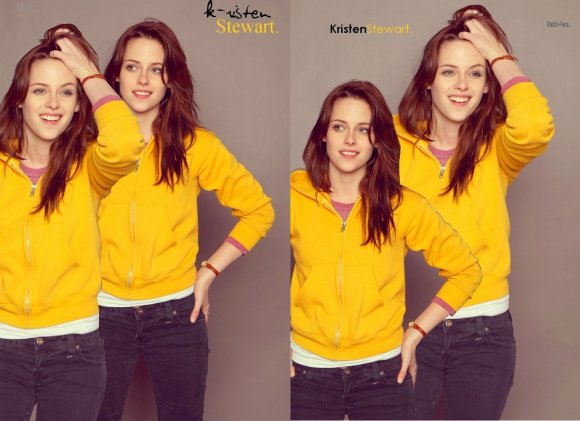 Tutorial
Click on thumbnailed images to enlarge
These are the photo's we'll be using:
One
and
Two
.
1. Open up PhotoFiltre from you're desktop or documents, and then click the yellow file tab at the top left corner of you're screen.
2. Open up two or three photos. Preferably opening up photos that have the same theme/background would work best.
3. Put the photos side-by-side if you wish:
Like this
.
4. Click one photo to activate it, and use the
polygon
tool to trace her body figure.
5. You'll see a thin white/gray or black line appear where you are tracing:
like this
. It's always best to start from the bottom and work you're way up.
6. When you are done tracing her body, you'll see the outline glow around her with a rectangle/square:
Like this.
7.
Currently
thats what it should look like now. Now right click > copy. Be sure to right click and copy within you're tracing.
8. Now click the idle picture and right click > paste, and move the photo wherever you want 'till you find a good position for her.
9. Now you're finished product should look like
this.
You can add textures and add different coloring to you're blend once you're finished. But just remember this type of blending takes a good outline in tracing the figure and the same theme/background. Keep credits to me, Radio Face. Have fun blending. Any questions? Ask me.
Tutorial Comments
Showing latest 8 of 8 comments
This is awesome:) thanks I really needed this

their is no eraser tool for photofiltre?

Dude, that's awsome. Thanks!

this is great :D
why I use the polygon tool I never have that box outline. am I doing something wrong?
good tutorial, but this shouldn't be classified under Photoshop tutorials
it should probably be under All Other.
kool!!! thx!!
Yes, this is the best way to blend two images together on Photofiltre, and you have the main concept of it, but you have keep in mind that when you're outlining the figure using the polygon tool, you need to make sure your lines are as close to the object your outlining as possible. The best way to ensure this is to zoom in on the picture before outlining it. Also, if I were you I would have outlined inside her arms too, that way there wouldn't be a gray background in her arms, where the other picture is supposed to be. Practice makes perfect. (:
Tutorial Details
| | |
| --- | --- |
| Author | Radio-Face |
| Submitted on | Jan 11, 2009 |
| Page views | 27,716 |
| Favorites | 45 |
| Comments | 8 |
| Reviewer | Blaqheartedstar |
| Approved on | Jan 12, 2009 |
Tutorial Tags