Xanga Stylesheet (CSS)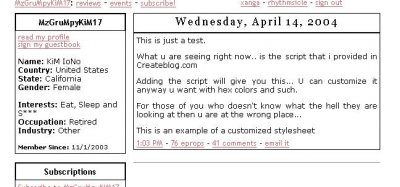 Author's Comments
Look carefully for specific instructions
You can customize this anyway you want with hex codes and such. For those of you who don't know what the hell they are looking at then you are at the wrong place...
Script Code
Copy and paste to Header HTML
Script Comments
No comments yet. Be the first one to comment!
Script Tags