Remove eProp feature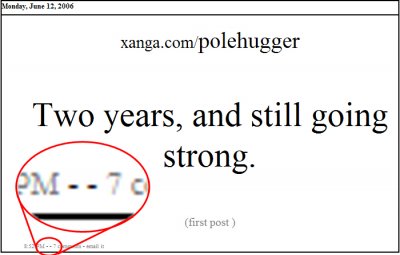 Author's Comments
Look carefully for specific instructions
For everyone who hates the eprop feature here is a way to keep if off you site and still get comments.

This script is a combo of two other scrips.
--Disable eProps
--Replace Links

What is left behind are two small dashes.
Script Code
Copy and paste to Website Stats
Script Comments
Showing latest 4 of 4 comments
It's not working for me either...
thanks! it worked for me :)
if it doesn't work for you, make sure that you paste it into "Website Stats." That's what I did wrong the first time just because i'm so used to putting coding in the header.
OMG~ it works on mine:]
[P R E V I E W]> www.xanga.com/ichigodaisuki
still shows it on mine
doesnt work for me