random image/banner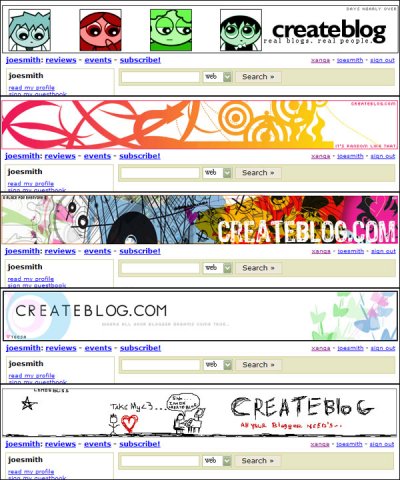 Author's Comments
Look carefully for specific instructions
A createblog.com original, works best when the banners/images are the same in dimension. You'll need to find a webhost to host your banners, and you can find a list in the [url=http://www.createblog.com/forums/index.php?showtopic=14636]BBoR[/url].
Script Code
Copy and paste to Header HTML
Script Comments
No comments yet. Be the first one to comment!