Kanye West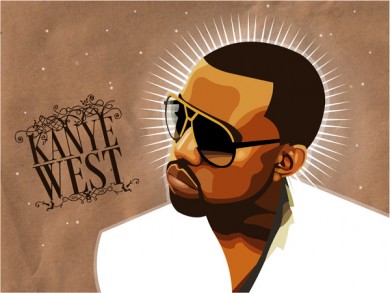 Using This Graphic
Copy and paste one of the code below
Graphic Comments
Showing latest 10 of 13 comments
nice work
Any chance you have a vector tutorial? This is awesome.
beautiful. i agree down below this should be an album cover.
he is not racist!
f - that racist piece of trash
ps. he has a bigass head though
hahahah

but you did great
=]]] greaaaaatt


xoxoxo ruthie
awesome vector!
wow ....nice.
WHoa...this should be like his next album cover lol(after graduation that is)
View all »
Graphic Details