Color Pens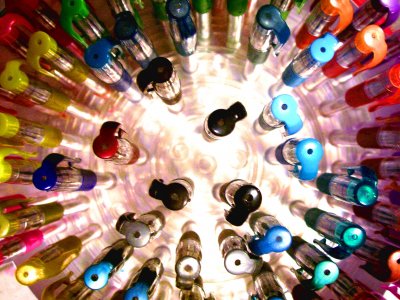 Using This Graphic
Copy and paste one of the code below
Graphic Comments
Showing latest 9 of 9 comments
thankx! :)
Very unique!
LOVE it!
I like gel pens XD especially the glitter metallic ones aha
:D i love this picture
thankx so much guys 4 the support...i see people like this pic alot...i'll take more like this one and put them up soon! : thankx!-ashlaay <333
nice n pretty :]
Very nice photograph. I see that a few pens are missing. It adds a nice touch :]
Thank you, i did it for a school project :)
nice pens =] haha, i like the angle of the shot.
Graphic Details
Graphic Tags