Change blue/grey water to bright, colorful water
Tutorial
Click on thumbnailed images to enlarge
this tutorial is recomended on waterfalls.
BEFORE: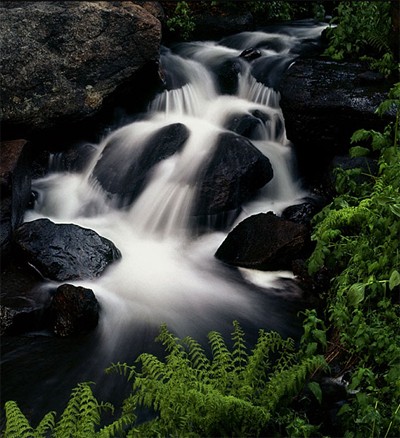 AFTER: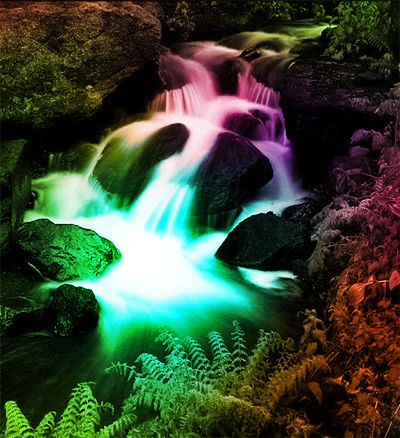 1.with your image, first make it 'grayscale'.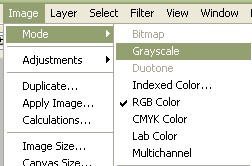 2.since you want to add color to the image(Ctrl+C), copy the Black and White image (Select>All or Ctrl+A)
you may X that image out.
3.open a new table; File>New or Ctrl+N
make ure you set the new image to 'RGB Color'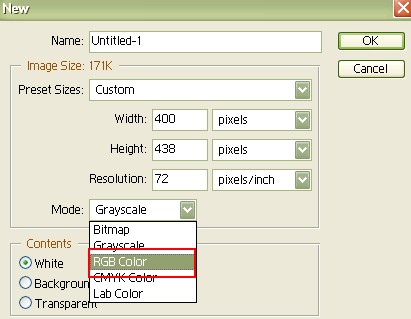 4.Paste back the image onto your new table.
5.Create a new layer.Layer>New>Layer or Shift+Ctrl+N
6.Change the Setting 'Normal' to 'Overlay'

7.get this brush: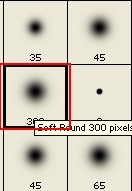 8.Set your color to a light blue. i'm going to use 44FCFE
then click a part on water. you
can
click in the same spot for about 4 times. 7 the max.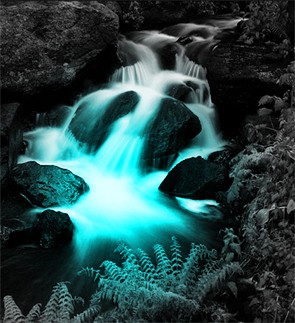 9.next you can get any size of the Soft Round Brushes; use any size.
10.you might want to add a neon green on the light blue. to do that you add a new layer Layer>New>Layer or Shift+Ctrl+N
make sure you set it from 'Normal' to 'Overlay'
11.i'm using 42FF00 for the neon green; add it on top the light blue with a 300 pixel Soft Round Brush.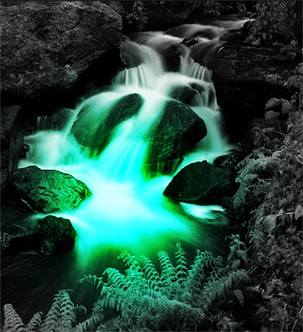 12.this is what my layers looked like at the end.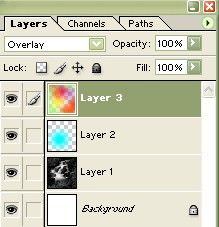 Tutorial Comments
Showing latest 10 of 12 comments
this is awesome!
omg...this is sooo cool 8|
how do i open a new table ?
to jesskuhayy; i dont get what your saying. which steps confuse you?
hm, I get lost at the color change part.
I created a new layer, but what do I click to set the color? it keeps coming out just white, but I know I'm not doing it right.
Woohoo. =)
wow that pic looks soo awesome thnx for tha tutorial :)
love the pic
the after picture is stunning.
cooooool!! :)
View all »
Tutorial Details
| | |
| --- | --- |
| Author | brittneybx3 |
| Submitted on | Jan 5, 2008 |
| Page views | 28,354 |
| Favorites | 101 |
| Comments | 12 |
| Reviewer | themarkster |
| Approved on | Jan 6, 2008 |
Tutorial Tags