Tutorial
Click on thumbnailed images to enlarge
Hi all. This is a quick tutorial to show basic use of levels. Levels is a simple color balance tool. It can make a huge difference when doing photo manips. I will be using these two images to demonstrate this.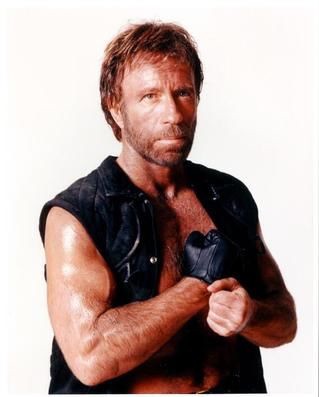 and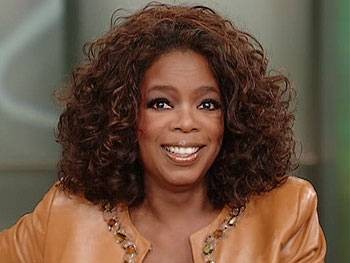 1. Open both images in photoshop.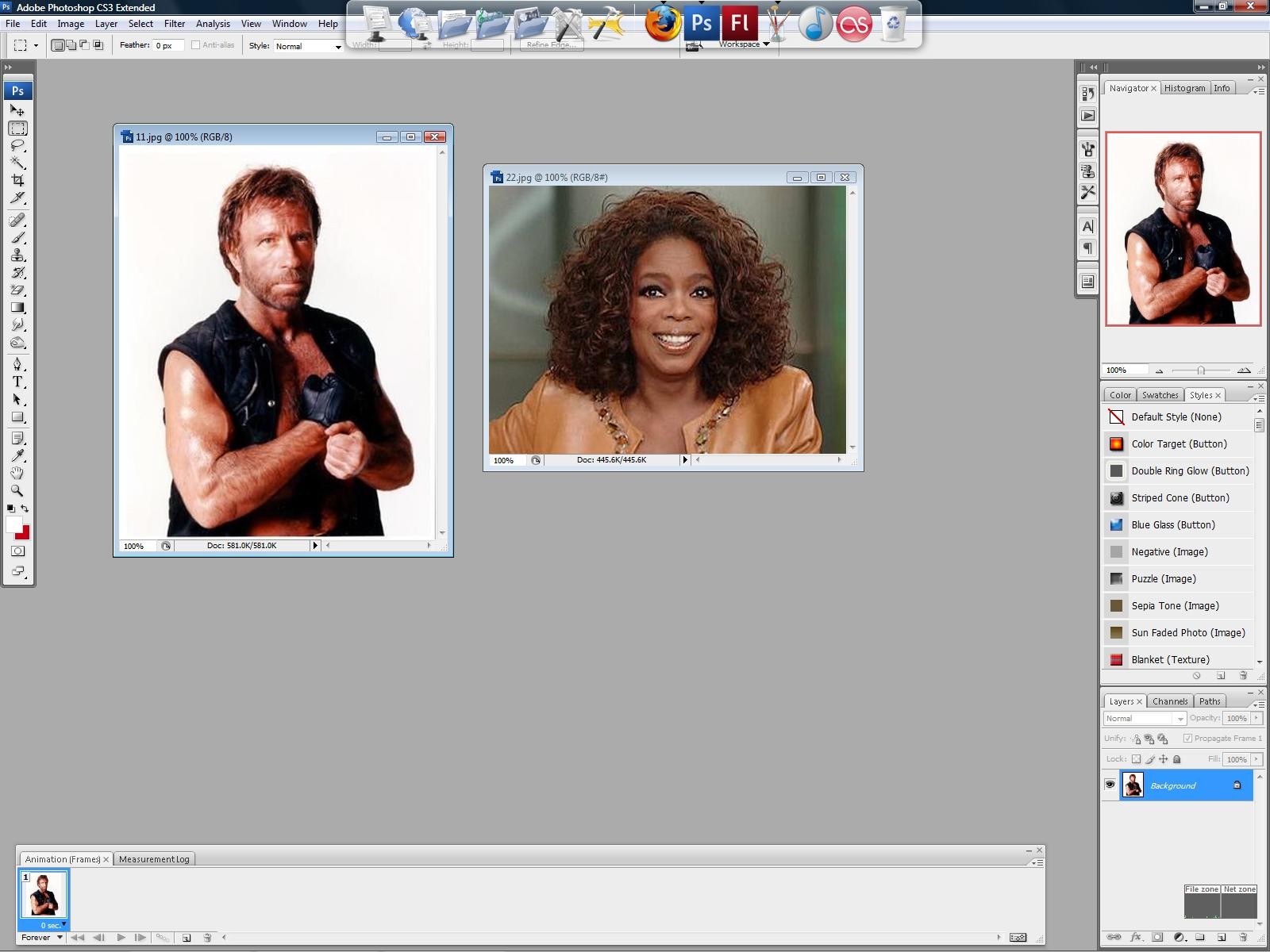 2. The image you want to make a cut out with, in this case Chuck Norris, go ahead and make your cutout. There are different ways of doing this which I plan on making a tut for later. Once the cutout is ready, right click and make selection...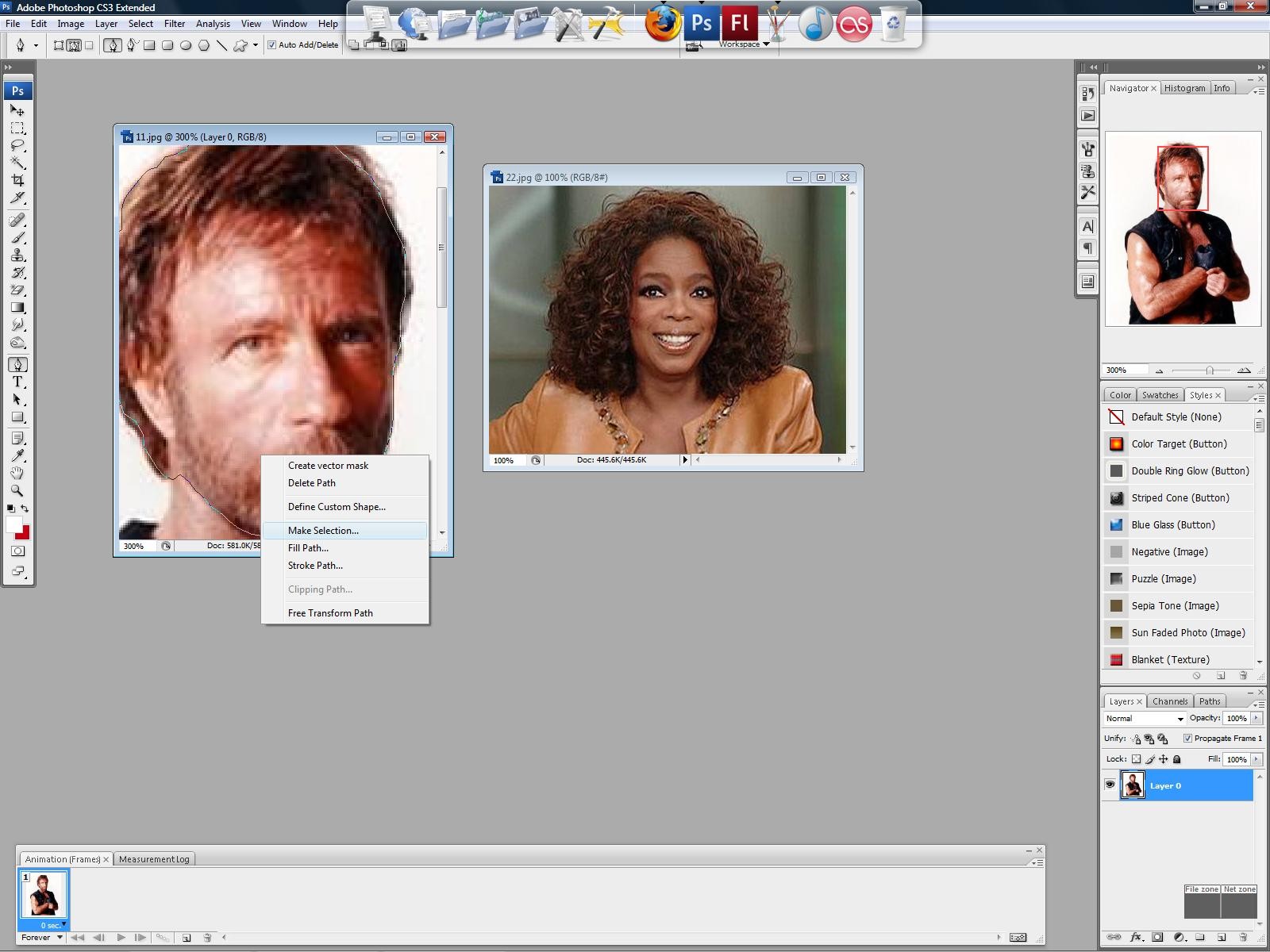 3. Now use your move tool and drag his head over onto the other image, like so...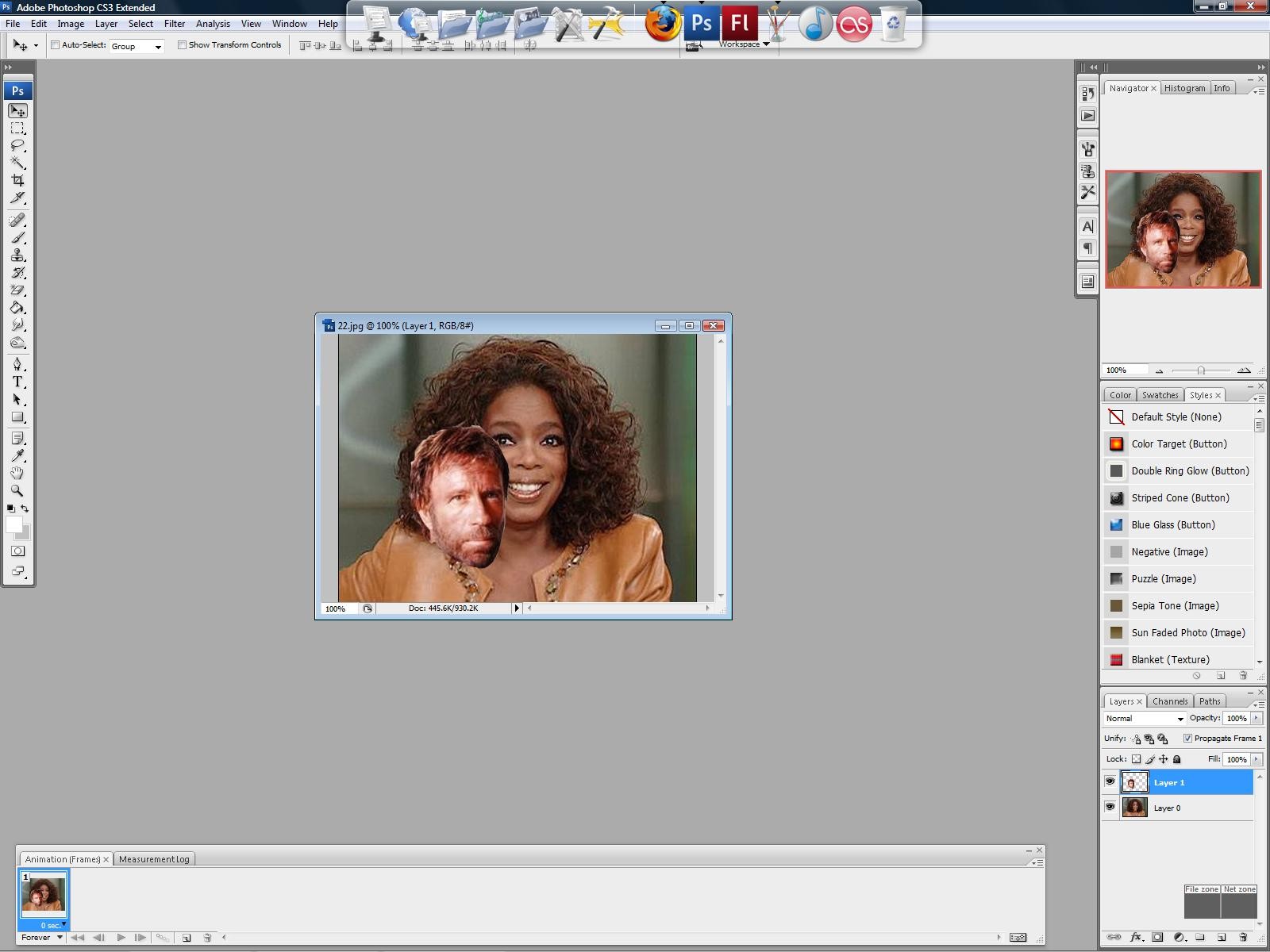 4. Now you have to get in and use a layer mask, also something I plan to post a tut on soon.
This tut is to show how levels can affect an image.
Once the mask has the head blended to where you are happy, apply it...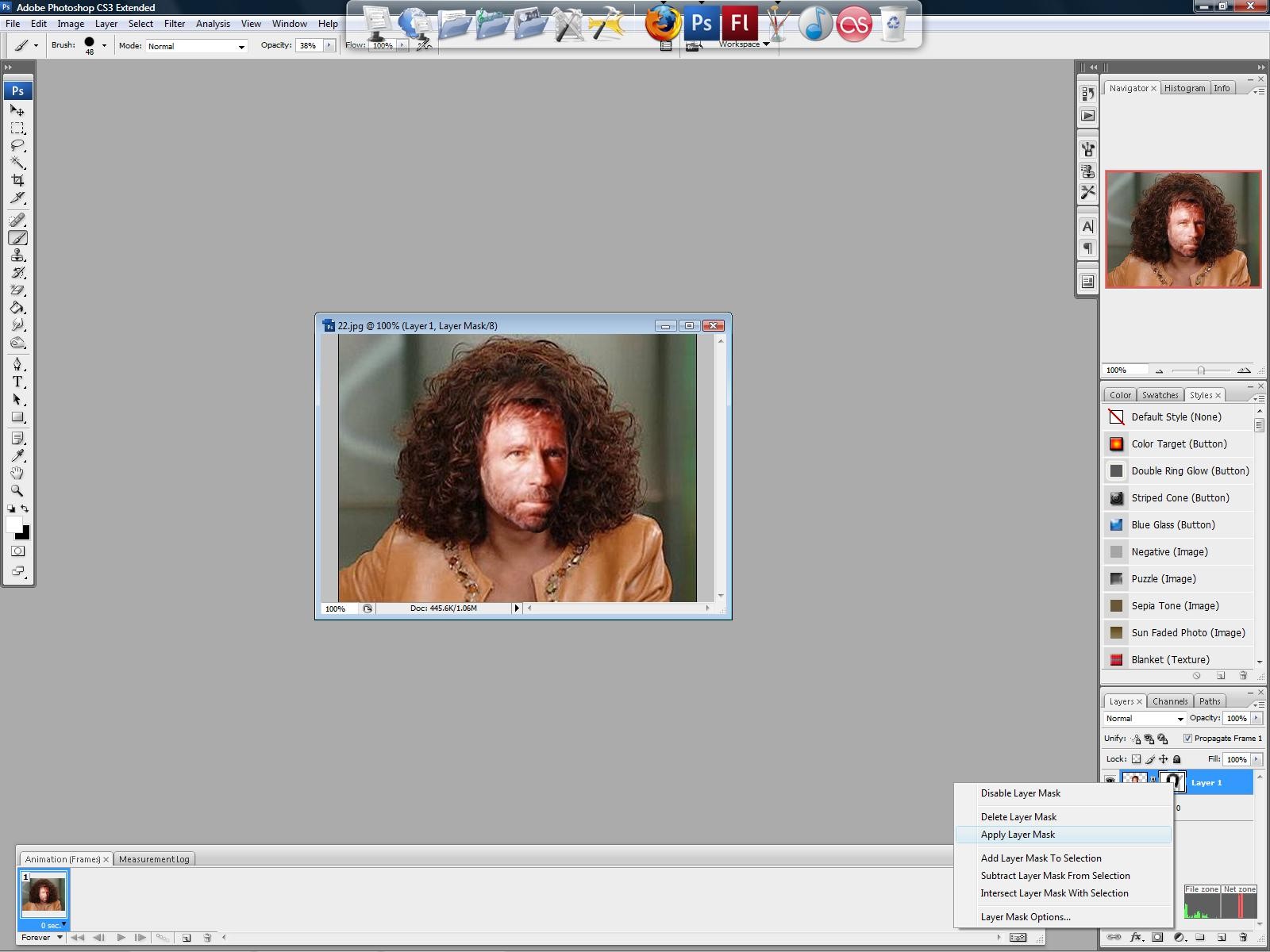 5. Now we come to where levels come into play, first hit
IMAGE>ADJUSTMENTS>LEVELS
, like so...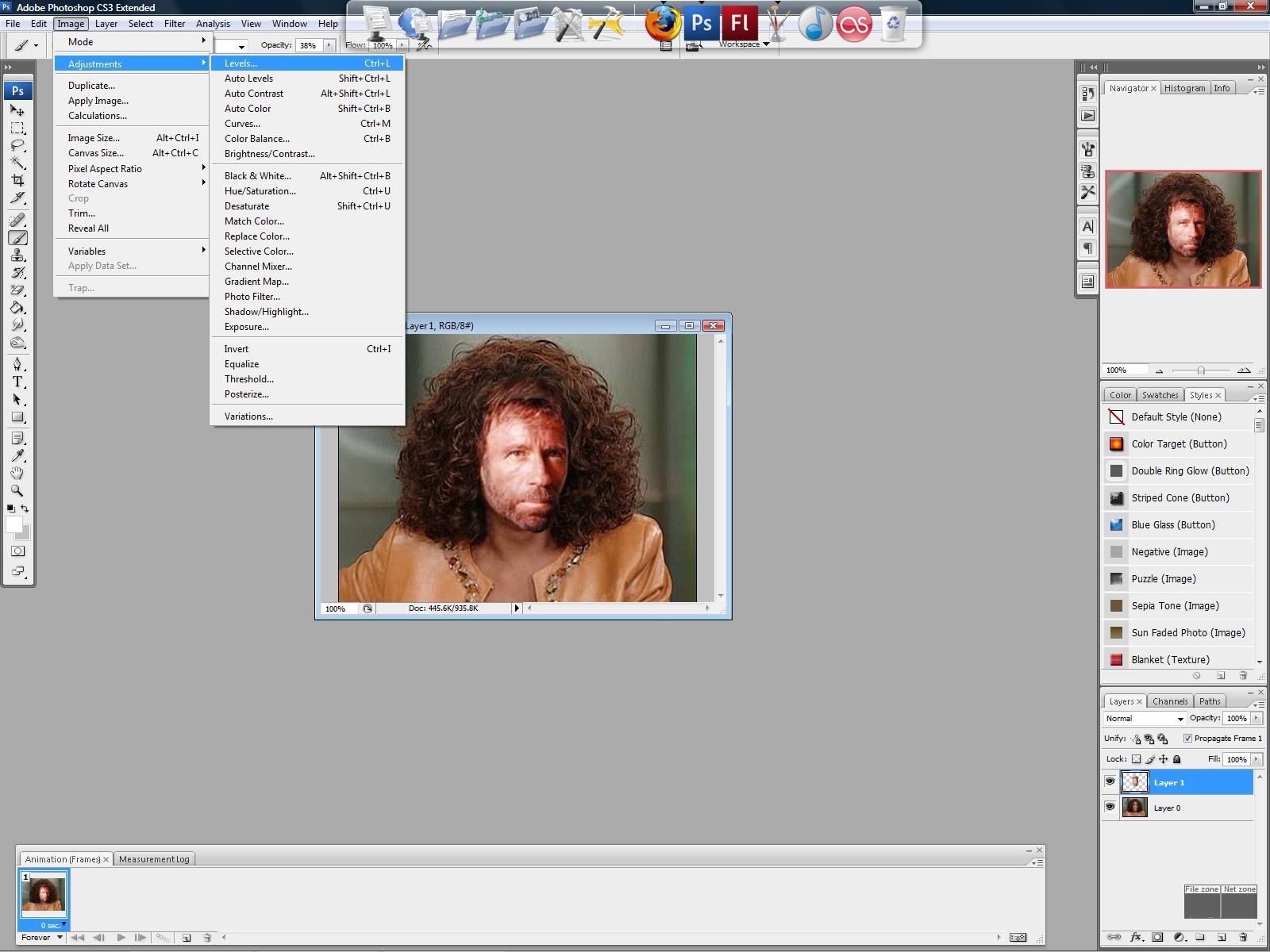 That will bring up this window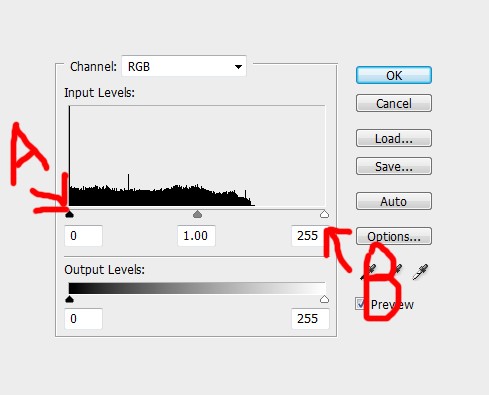 The arrow pointing to [b[A[/b] will adjust the darker colors in the image, making it well, darker, lol. The arow pointing to
B
will make the image levels lighter.
For each image you are doing an edit on the settings will be different, you just have to move the little sliders around until you get the look you want.
Now for this image, I also had to adjust the hue a bit, you can get to that window by hitting
IMAGE>ADJUSTMENTS>HUE/SATURATION
.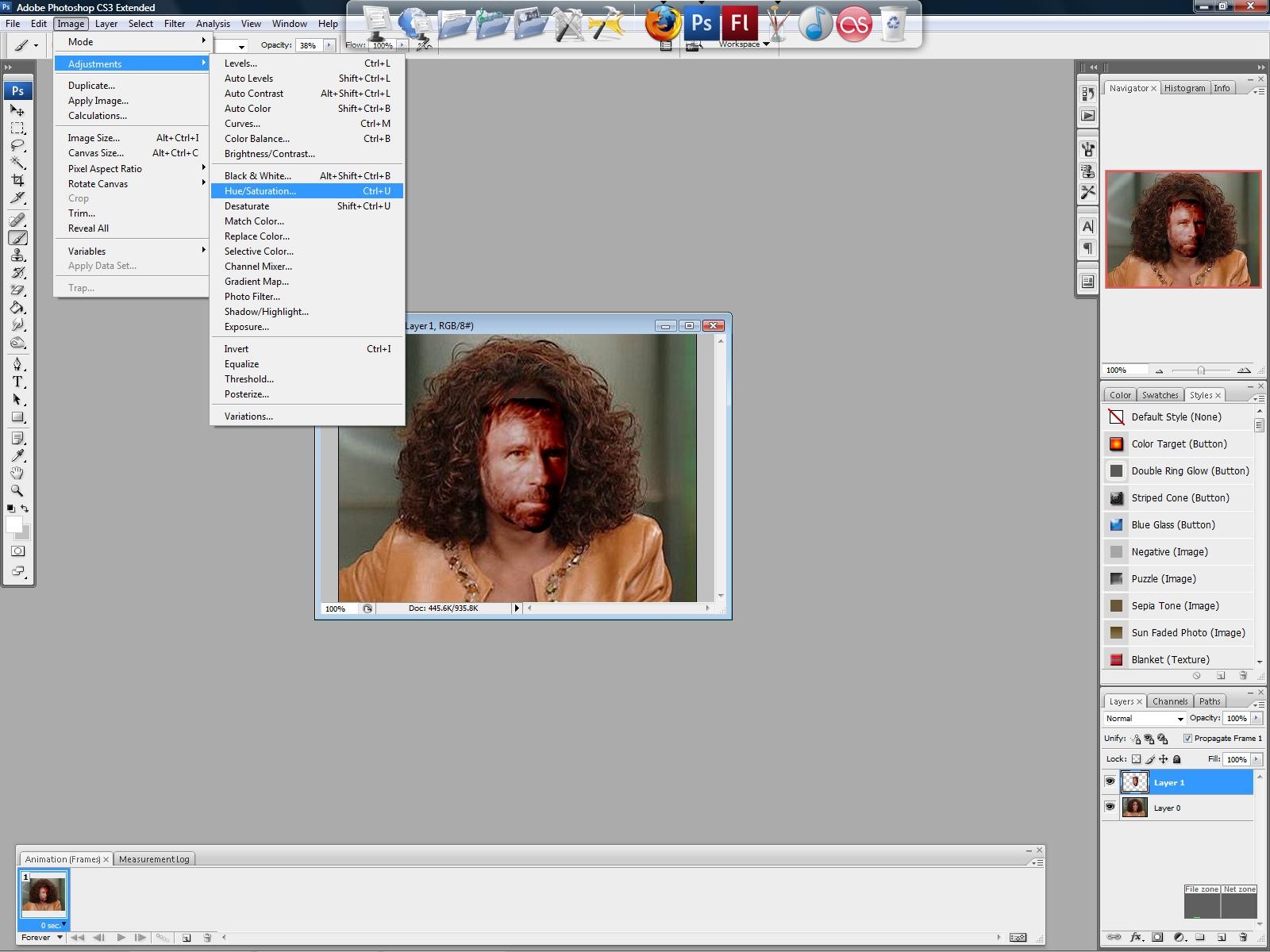 Adjust it until you get the skin to be as close as you want or until it looks semi decent. I know this result is a bit extreme but I wanted to show how much of a difference using levels can make.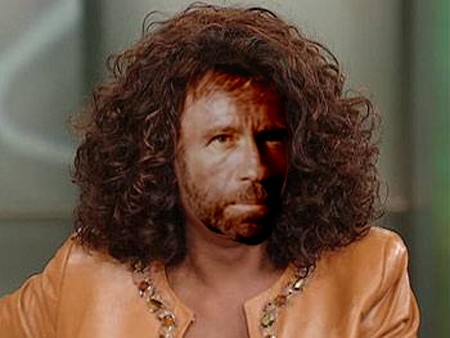 (c) The Photoshop Group
Tutorial Comments
Showing latest 4 of 4 comments
ctrl + o
oh wow. o.O lmao.
Hello! how do I open an image in Photoshop? Thank you xx
hahah
lmfao
i like your outcome! :)
Tutorial Details
| | |
| --- | --- |
| Author | elrene06 |
| Submitted on | Dec 28, 2007 |
| Page views | 6,279 |
| Favorites | 12 |
| Comments | 4 |
| Reviewer | themarkster |
| Approved on | Dec 28, 2007 |
Tutorial Tags