Fix Your Dark Photos.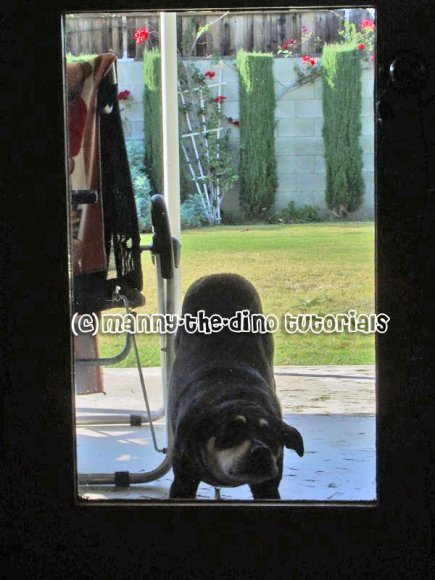 Tutorial
Click on thumbnailed images to enlarge
**NOTE**
I did this tutorial in Photoshop CS3 Extended which is why some of you

may

have problems. However, that

does't

mean this tutorial won't work in other versions of Photoshop. Just try it out.
Have a photo that is as dark as God knows what? Well now you can fix it. With my help of course!
:D
I will be using my baby (my dog) as the subject this time. Here's the before:
Here's the after:
To fixing!
001.First, open up your photo.
002.Now go Image>Adjustments>Shadow/Highlight.
003.When the little pop-up appears, check off the box that says "Show More Options".
004.Play around with the settings to get your photo the way you like it. Although if you have no idea what you're doing or you're feeling too lazy, just use my settings
:)
:
Shadows
Amount: 100%
Tonal Width: 87%
Radius: 20px
Highlights
Amount: 14%
Tonal Width: 49%
Radius: 30px
Adjustments
Color Correction: +24
Midtone Contrast: -9
005.Press Ok & there you have it!
:D
If you got lost or have any questions, comment the tutorial & I'll get back to you as soon as I can. :D
Tutorial Comments
Showing latest 9 of 9 comments
I use Image > Adjustments > Levels also.
ooo nice I just fixed one of my photos with your technique =D
cool.thanks:)
wow i like this tut... thanks..
all your bandwiths have exceeded. but i still understood it easy enough(:
banging.
um i dont have a shadow/highlight button...im kinda new to this...
lol!
Thank You 4 Making This Tutorial Cuz I've Been Looking 4 Tha Is As Easy As This One. N I Thank You Again!
works great.
Tutorial Details
| | |
| --- | --- |
| Author | manny-the-dino |
| Submitted on | Dec 6, 2007 |
| Page views | 18,739 |
| Favorites | 138 |
| Comments | 9 |
| Reviewer | IVIike |
| Approved on | Dec 6, 2007 |