Color Your Nails.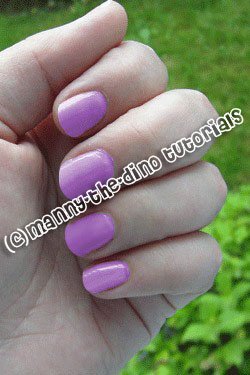 Tutorial
Click on thumbnailed images to enlarge
**NOTE**
I did this tutorial in Photoshop CS3 Extended which is why some of you

may

have problems. However, that

does't

mean this tutorial won't work in other versions of Photoshop. Just try it out.
Want to change the color of your nails? Well now you can. But only in pictures, of course!
:D
Here's the before: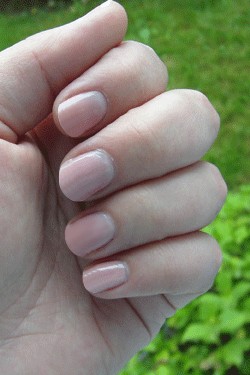 Here's the after:
Let's get to painting!
001.First of all, open your picture.
002.Select your Quick Selection Tool (W).
003.Select your nails.
004.Now go Image>Adjustments>Hue/Saturation.
005.Play around with the settings to get the color your little heart desires. These are the settings I used:
Hue: 285
Saturation: 34
Lightness: 0
006.And there you have it. You got your nails did!
;)
If you got lost or have any questions, comment the tutorial & I'll get back to you as soon as I can. :D
Tutorial Comments
Showing latest 10 of 10 comments
haha cute!
Cute tutorial, and like the person said below me she had nice nails to begin with ;)
wow.
her nails were already freaking gorgeous.

=P.
LMBO!! i got my nails diid!! i love this tutorial!!!! of course imma save it...i feel bad for my pc once i get photoshop!! i must have 40+ tutorials saved!!!
")
you ROCK!!
Wow, I love it
I love it!!!
cool :D!
hey! wich photoshop are you using? do you have a link and stuff and is it freee??? please send me the link at: loser.face-Nikki-xx@hotmail.co m
i freakin love dis tutorial.you are aweseome
whoaa it actually looks like nail polish nail polish ...
:P cute!
Tutorial Details
| | |
| --- | --- |
| Author | manny-the-dino |
| Submitted on | Nov 28, 2007 |
| Page views | 28,451 |
| Favorites | 113 |
| Comments | 10 |
| Reviewer | IVIike |
| Approved on | Nov 28, 2007 |
Tutorial Tags