How to make Highlights/Color your Hair on Photoshop 7!
Tutorial
Click on thumbnailed images to enlarge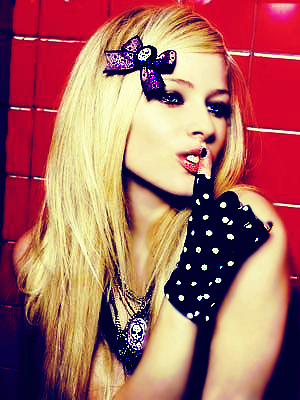 Alrighty, We are starting off with this wonderful picture of Avril Lavigne. Not too fond of her music anymore but yeah. She is a gorgeous model for photoshop!
Alright, Lets get started.
Your here to color hair/make highlights, right?
Then lets get a move on!
So then on your top bar, go to Layer > New > Layer...
And just press Ok.
Then on your layer toolbar, it should show Layer 1.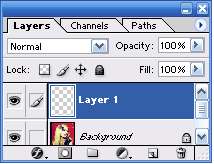 Then change the mode to color.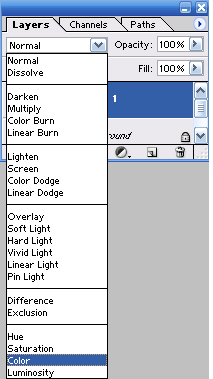 Make sure the color you want is select in the color pallette.
It doesn't matter how many highlights you want or how many colors you want. Do whatever as long as you follow the basic rules of this tut-tut!
Make shureee that when you are picking a color be sure to pick it dark if it is a light color because a light color will come out looking unatrual and yah. So if you make it darker, it will come out lighter/the shade you want it.
I'm going to be using the shade #4F005D
So it comes out like a plum shade.
The opacity for the paint brush can be no more then 40 percent and no less then 20 percent. You don't want it coming out to look fake or not even existing!
So then your gonna apply it wherever you want on THE HAIR with a SOFT ROUNDED 10-20 pixel brush with the color of your choice.
Make higlights. Color your hair a completely different color.
Do whatever.
Just have fun! xD
My results:
Purple Highlights: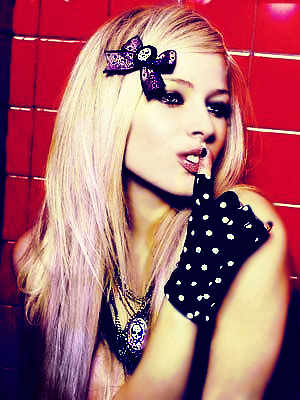 Tutorial Comments
Showing latest 7 of 7 comments
this works really well :) much thanks

This is awesome! I've been trying for the longest while how to do this. One question though. This works on CS3 [hopefully]?
WHOOOOO HOOOOOOO!! THANKS! THIS WORKS ON PSE6!!
It looks so nice on her(:
awesome tut! thanks!
Can uu tell me how to download all photoshops ?
wow ima have to try this sometime.
Tutorial Details
| | |
| --- | --- |
| Author | iceangel94 |
| Submitted on | Nov 17, 2007 |
| Page views | 55,150 |
| Favorites | 139 |
| Comments | 7 |
| Reviewer | tripvertigo |
| Approved on | Nov 18, 2007 |
Tutorial Tags