Make a Halftone Border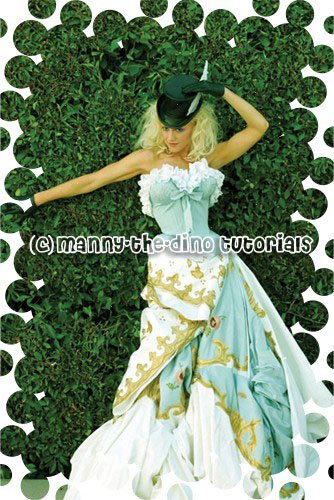 Tutorial
Click on thumbnailed images to enlarge
**NOTE**
I did this tutorial in Photoshop CS3 Extended which is why some of you

may

have problems. However, that

does't

mean this tutorial won't work in other versions of Photoshop. Just try it out.
Feeling retro-ish right now? Well get your fix here. My tutorial will teach you how to do one of those cute retro/dotty borders. It's simplier than it sounds. I'll be using the talented Mrs. Gwen Stefani. Here's the before: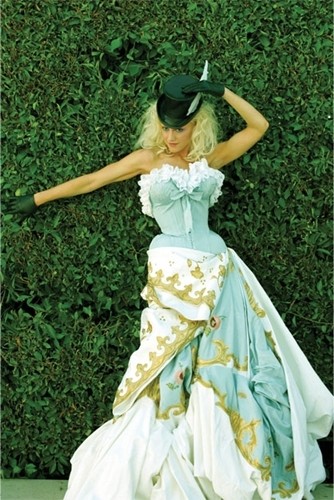 Here's the after:
On your marks. Get set. Go!
:)
001.First things first. Open up your picture.
002.Select your Rectangle Marquee Tool (M).
003.Make a border on your picture like so:
004.Now go Select>Inverse.
005.Now click on your "Edit in Quick Mask Mode" button. The keyboard shortcut for that is "Q".
006.Now go Filter>Pixelate>Color Halftone.
007.If you have a big picture, enter 50 as you Max. Radius. If it's kind of like medium size like mine is, you can use 25 as your Max. Radius.
008.Now go back to standard mode by pressing the "Edit in Quick Mask Mode" button.
009.Now press "backspace" & do a ctrl+d & you have your final product!
If you got lost or have any questions, comment the tutorial & I'll get back to you as soon as I can. :D
Tutorial Comments
Showing latest 10 of 22 comments
i can not do the ninth step. i have adobe photoshop 7. when o click delete it says rasteorize. What is that?
this tut is soooo easy to do..tnx!
love it!!!!!
Very nice I love it!
use the apple key in place of control
ummm the shortcuts do not work on my computer because i have a mac, so what do i do when i reach 009 ??
YAY!
Sweeeet.
cooolllllll =]
hey first off thank you for the tutorial my question is after i get to the point where i have to click the quick mask mode off and click delete i dont get the finish product of the picture instead everything disappears i also have photoshop cs3 also and it didnt work please help!!! muahz thank you ^-^
View all »