Merge Two Pictures Into One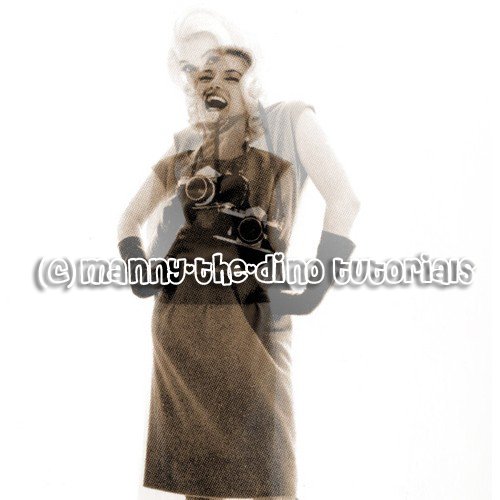 Tutorial
Click on thumbnailed images to enlarge
**NOTE**
I did this tutorial in Photoshop CS3 Extended which is why some of you

may

have problems. However, that

does't

mean this tutorial won't work in other versions of Photoshop. Just try it out.
Have you always wanted to merge two pictures together but never found out how or never found a tutorial to teach you? Well you've come to the right place, my dear! :) I'm going to use the stunning Marilyn Monroe for this tutorial. I'm going to turn this: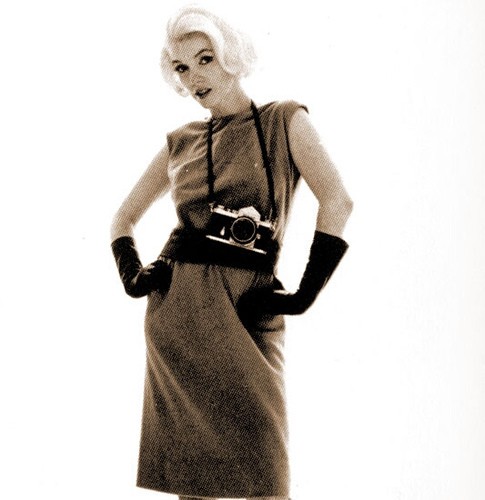 & this: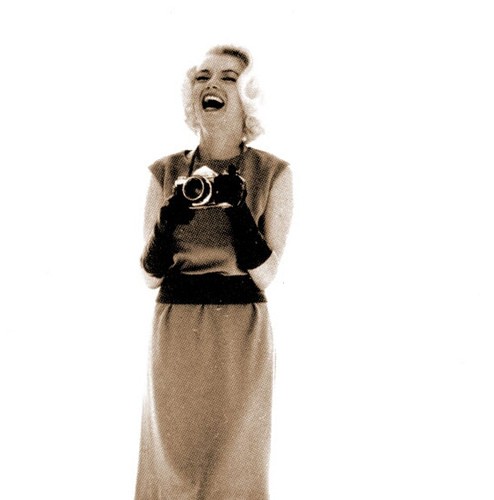 into this:
LET'S START!
001.First, open the two images you want to merge.
002.Then make a new document. To do that, simply do a ctrl+n. For these pictures I used 500px x 500px. Then click ok.
003.Now copy & paste the first picture into your new document. You can do this by doing a ctrl+a & then a ctrl+c.
004.After selecting the picture, go to your new document & do a ctrl+v to paste it in there.
005.Do the same thing for your second picture. ctrl+a & ctrl+c.
006.Paste it... Now when you paste the second picure onto the new document, it will cover your first picture but it's okay; That's the whole point.
007.Next, add a layer mask. you can do this by clicking on the button in the layers' palette that as a white circle within a grey square.
008.Then, your layers' palette should look like this:
009.Now select your Gradient Tool by either clicking on it from your tools or by pressing "G" on your keyboard. You settings should be as follows:
Gradient: B&W
Mode: Dissolve
Opacity: 100%
Reverse: Yes
Dither: Yes
Transparency: Yes
010.Starting for the top right corner of your picture, draw a line towards the bottom left corner like this:
011.After letting go, you should have your final result. It should look like this:
If you got lost or have any questions, comment the tutotial & I'll get back to you as soon as I can. :D
Tutorial Comments
Showing latest 9 of 9 comments
got it on the first try...yeepee
HElP!! WWhen i try to do this..the final picture is just of the gradient tool that i used..
omg yeeeeeeeeeeeeeeeeeeeeeeeeeeeee eyyyy!!!!!!!!!! i finally did this!!!!!!! so awesome!! woot wooooottt!! lol

love ya girl thanks 4 your toots!!!!!!!!
Good tutorial, but i dont really like this effect.
this is neat!
I loooove ittt

thank yooou
ily! lol
This was so cool! Thank you so much!
what do i open the pictures up with? i dont think i have adobe photoshop elements
i need help. i have adobe photoshop elements. i got to step 007 and i cant find add a layer mask. please help asap.
Tutorial Tags