Tutorial
Click on thumbnailed images to enlarge
open up ImageReady on photoshop
click on new set it to anysize i mine is 200px by 200px then paste a picture on is mines a pokeball ^_^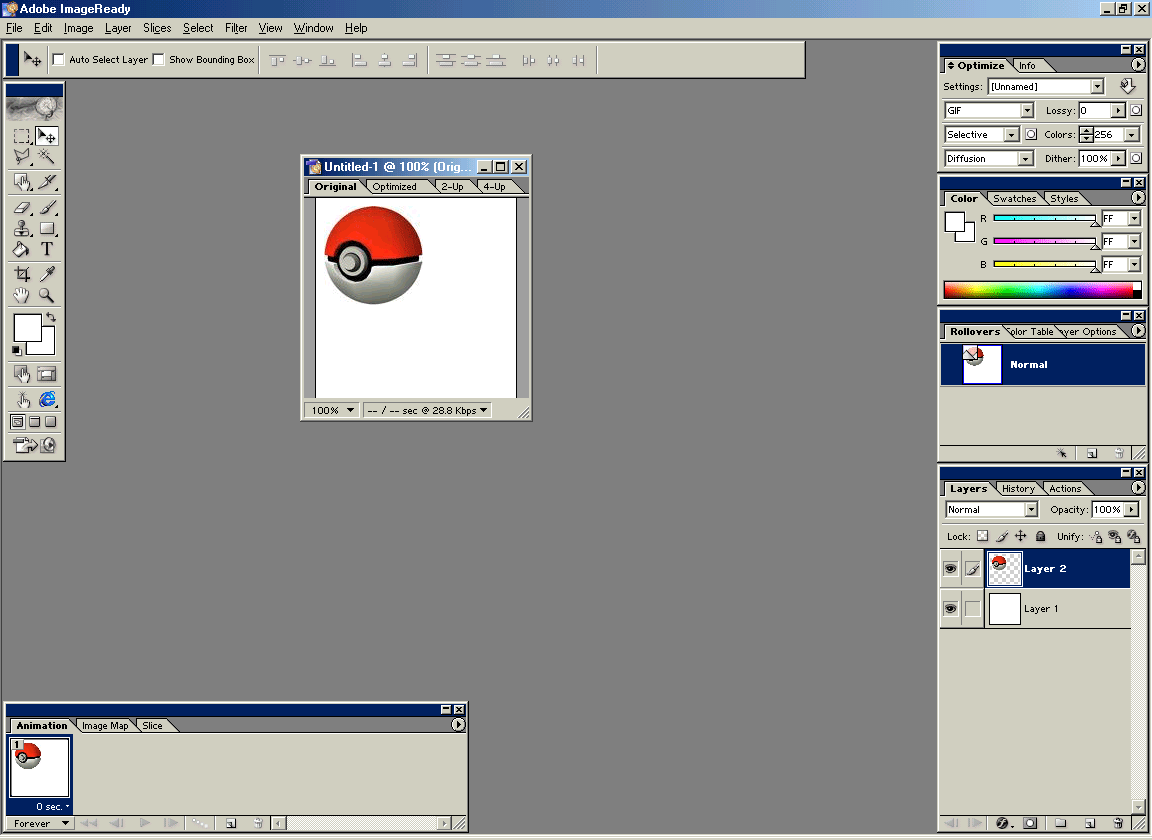 below theres a animation box make sure you have it up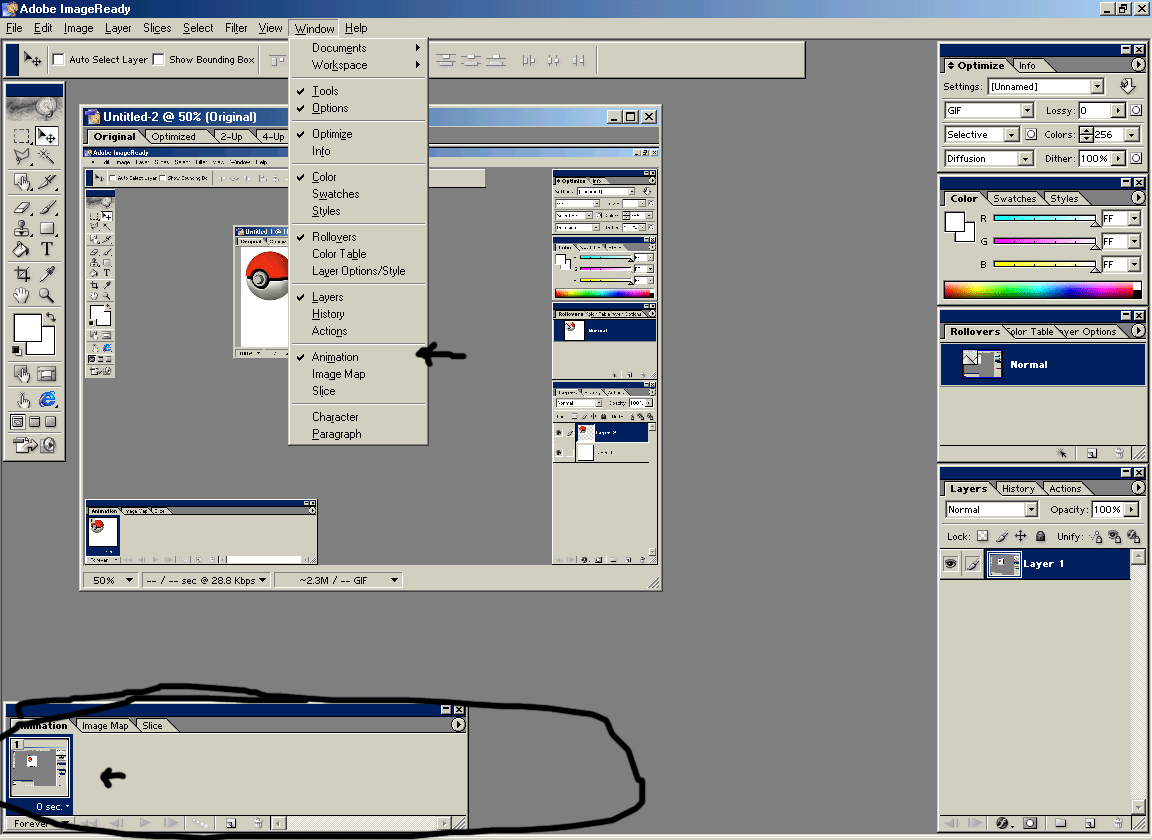 now click click the copy botton on the animation box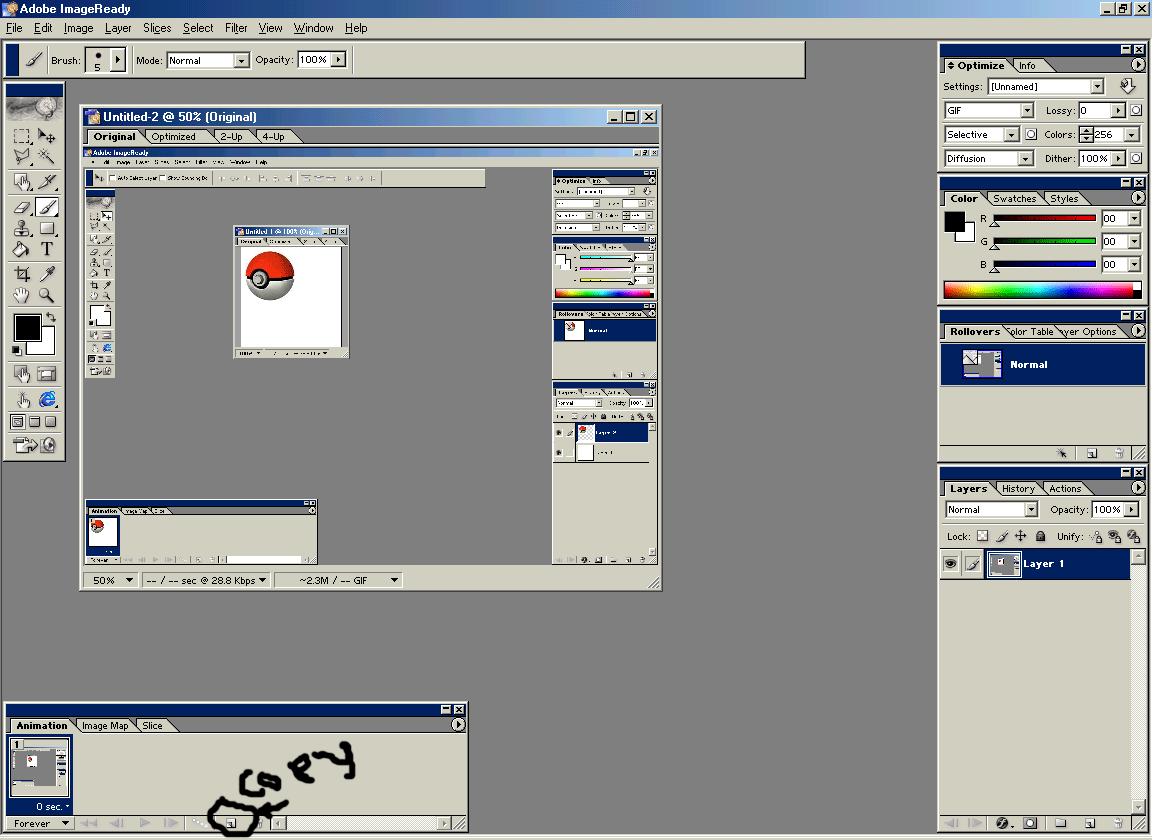 now you should have two boxes click on the second box and drag on the poke ball the direction you want to move it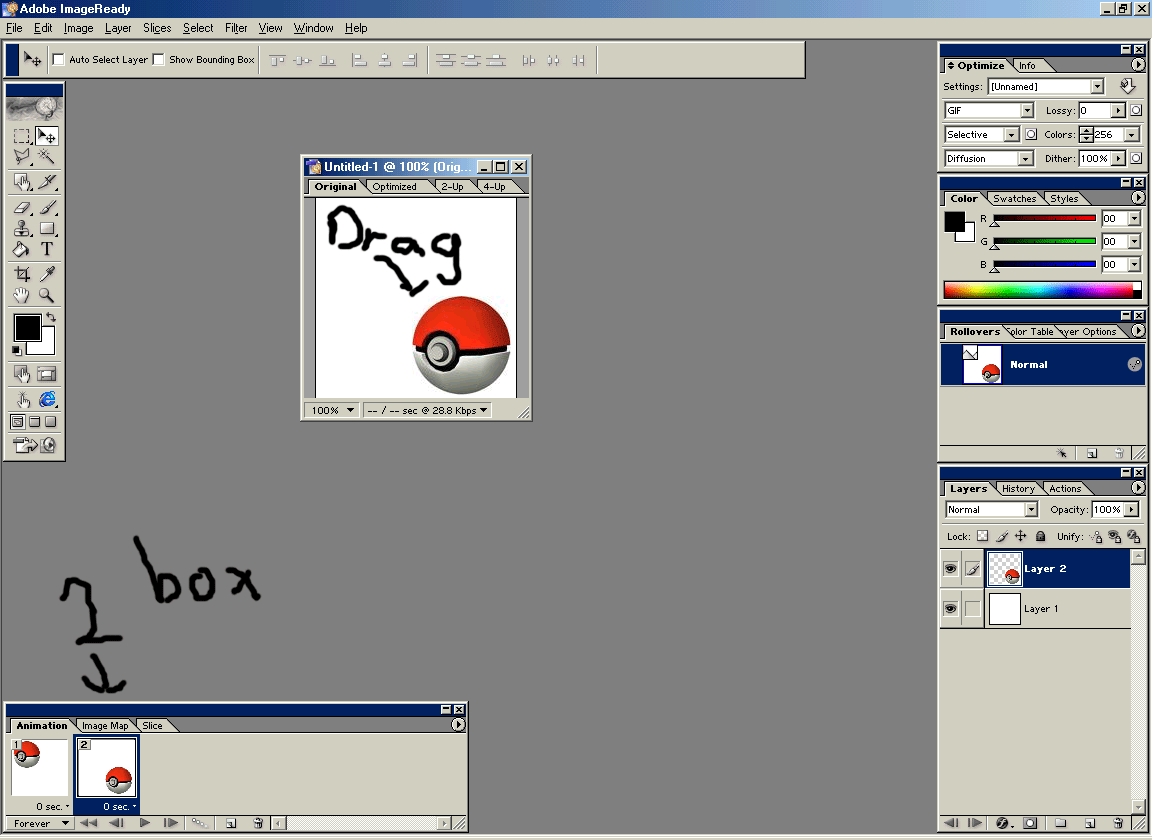 then on the animation box hold down shift click the two boxes 1 and 2 make sure they are both highlighted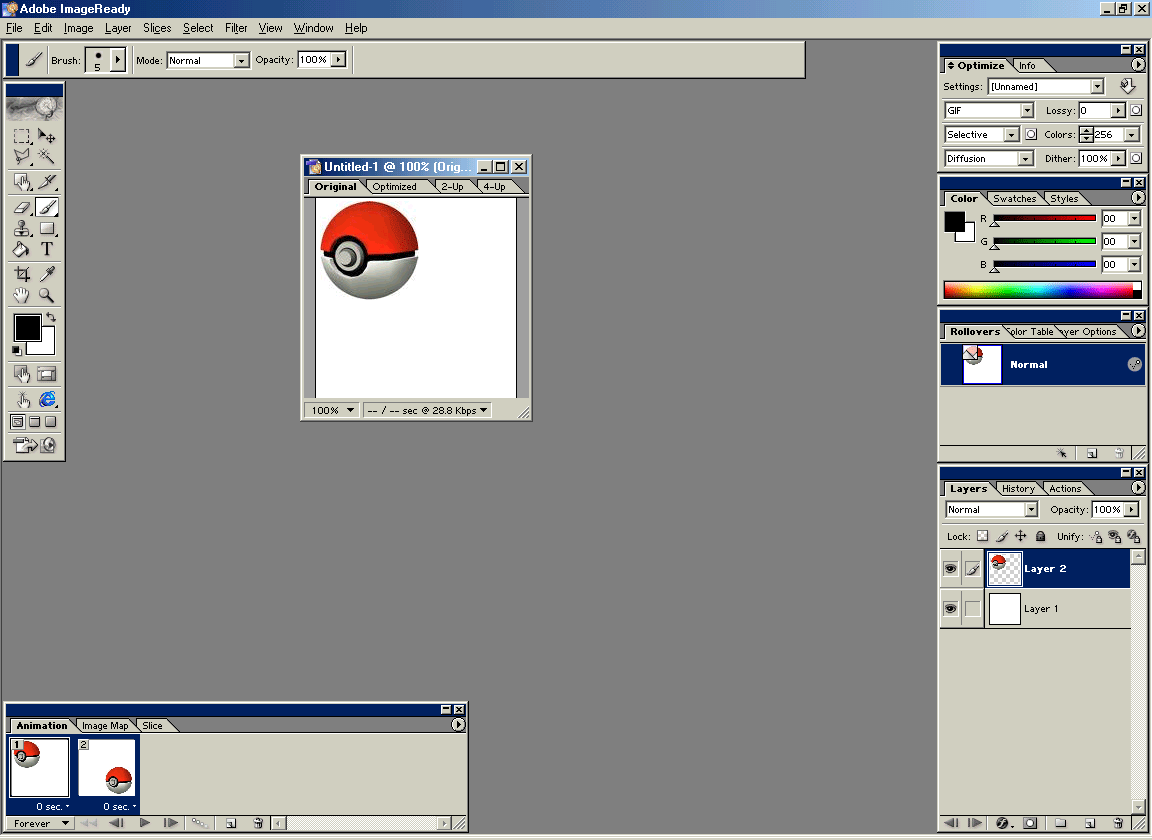 again on the animation box click the tween button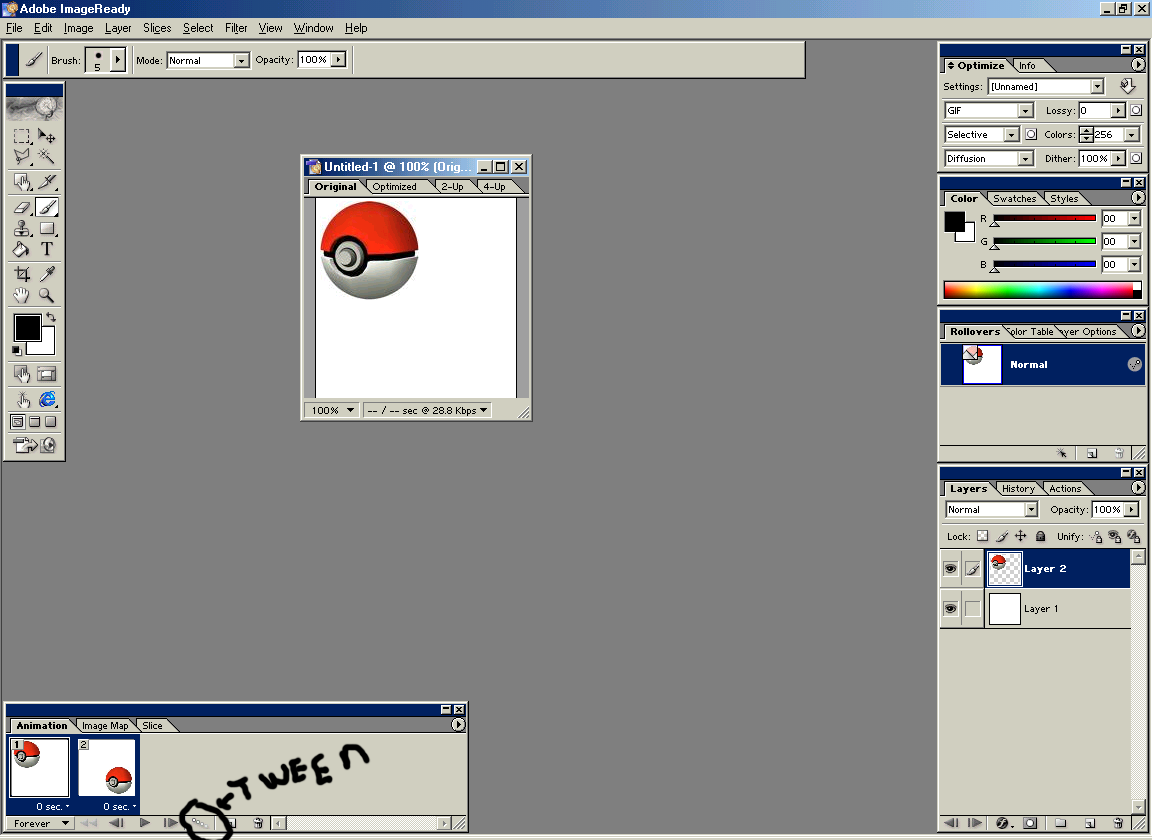 then something like this should show up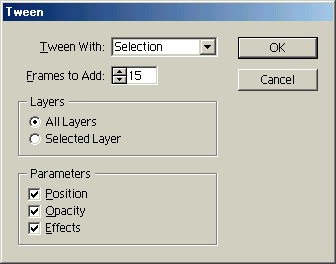 make sure you have a legit number on "frames to add" the higher the number the slower it goes and vice verse. then click ok. then you should have something that looks like this.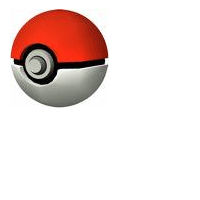 you can keep dragging it around in any direction
i hope this helps thank you.
Tutorial Comments
Showing latest 8 of 8 comments
can i ask how can i save this??? coz this is my first time using my image ready
Woo thanks i fav :D
lol . thats soo awesome X3
whooaaaaaaaaaa, niceee
XD
whooaaaaaaaaaa, niceee
XD
haha go pokemon!
awesome thanks!!
whoaa this is so cooool
i'll try it sometime hahah
Tutorial Details
Tutorial Tags