Tutorial
Click on thumbnailed images to enlarge
Step 1. Open your image. I'm using a picture of Avril Lavigne. Use anything yu want, but people pictures come out best.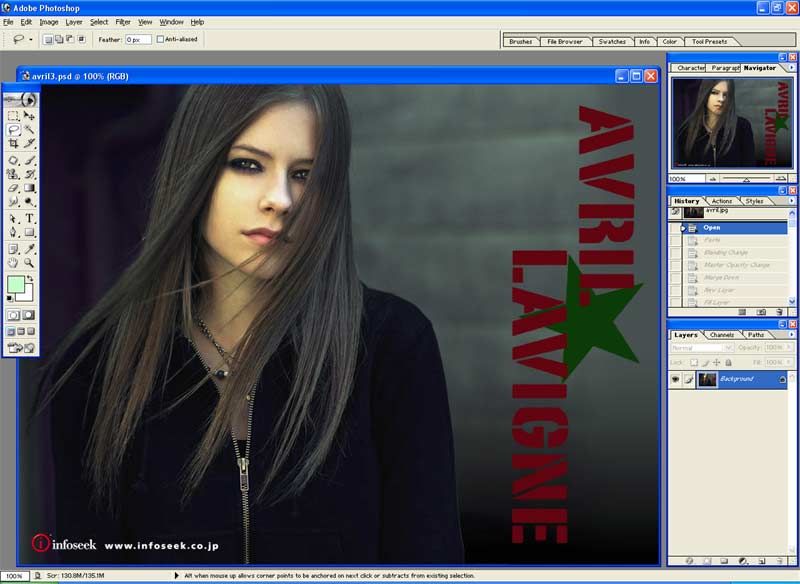 2. (OPTIONAL) Use this effect for best outcome. I think it is called bitmap blending.
[url=http://www.createblog.com/forums/index.php?showtopic=41184]bitmap blending tutorials[/url]
I used it and came up with this.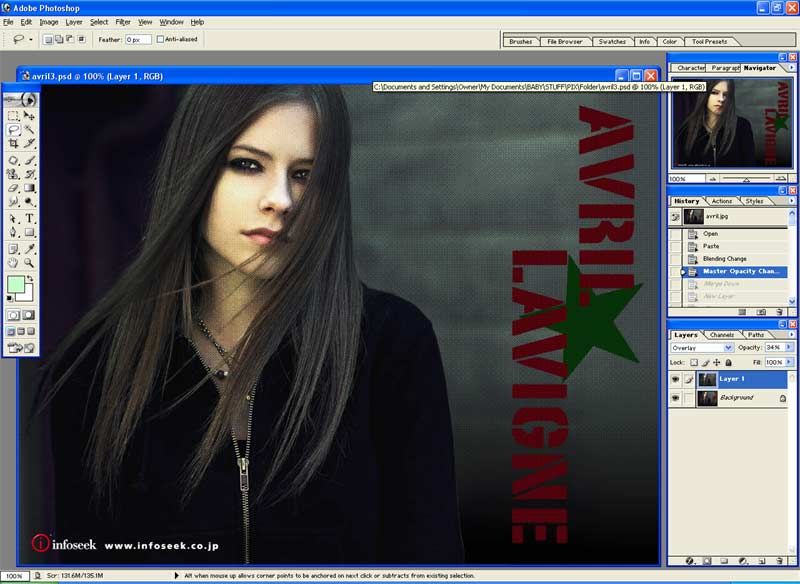 3. Merge down if you have to by pressing CTRL-E
4. Create a new layerby going to Layer>>New>>Layer or click new layer in layers palette.
5. Fill this layer w any color. I used #9DEAFB.
6. Change the blending mode of this layer to "color" on the layer palette.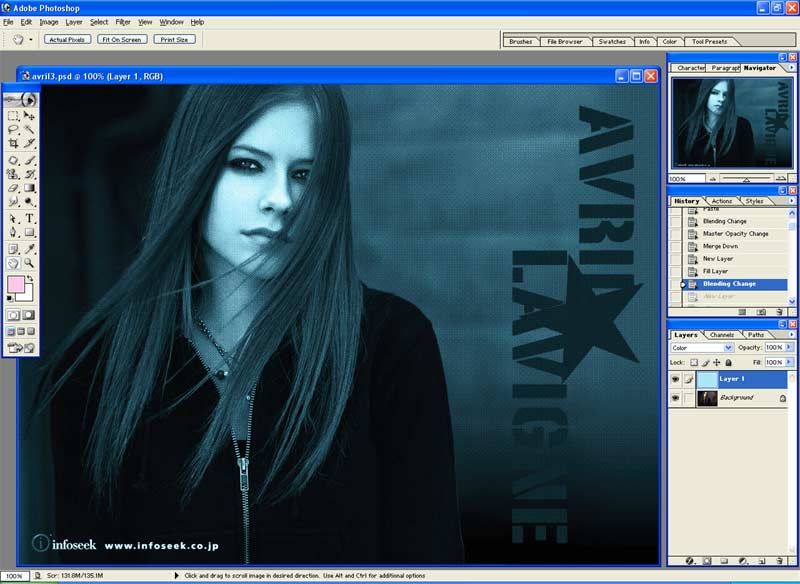 7. Create another new layer.
8. Fill this with another color. I used #FFD1EA.
9. Change blending mode to color.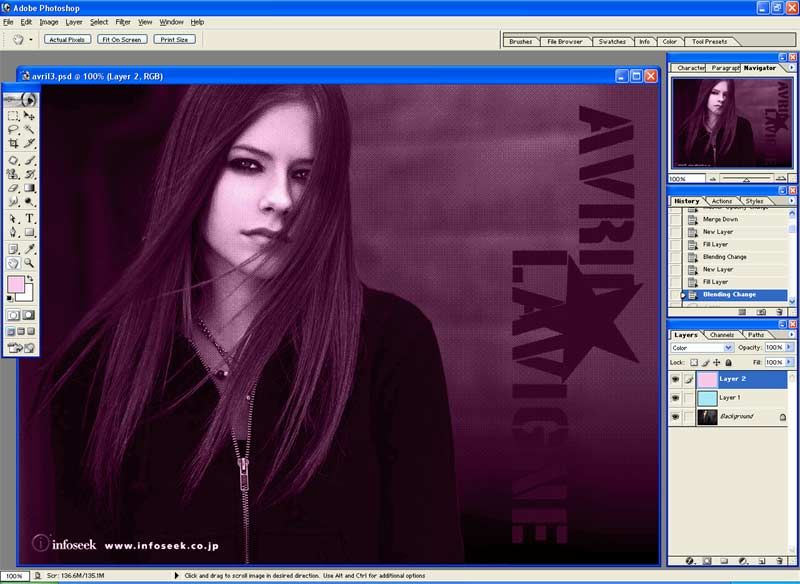 10. On the second fill layer, use lasso tool to cut out some parts of the layer.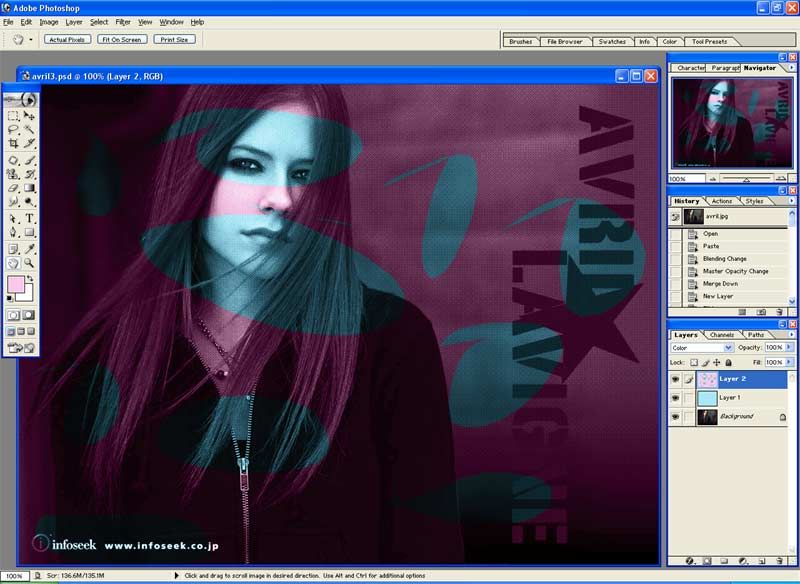 11. Use gaussian blur. Filter>>Blur>>Gaussian Blur on the cutout layer set to whatever comes out best. I used 60.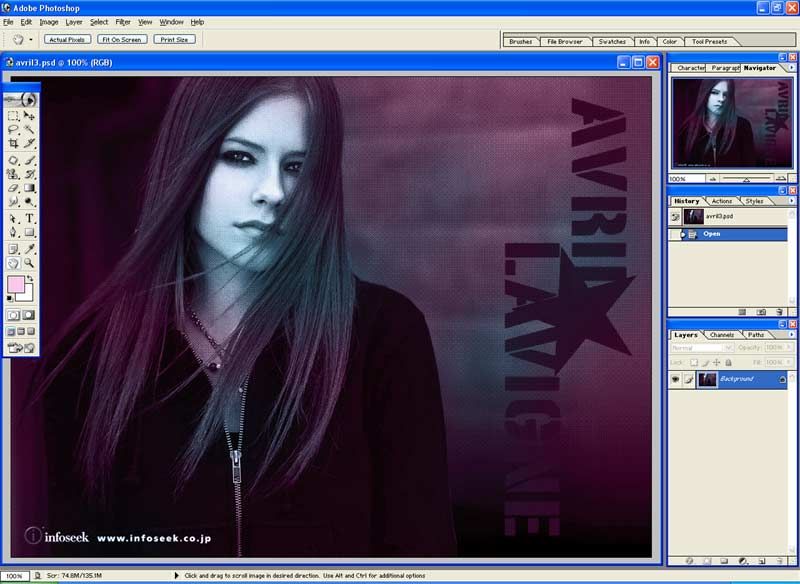 12 Flatten the image. Layer>>flatten image.
Viola and your done. You can repeat steps 4-6 for more color.
Tutorial Comments
Showing latest 3 of 3 comments
wow awesome!
how do you use the lasso tool? sorry, kind of new to photoshop.
that is pretty good!
Tutorial Details
Tutorial Tags