Censored | Blur Effect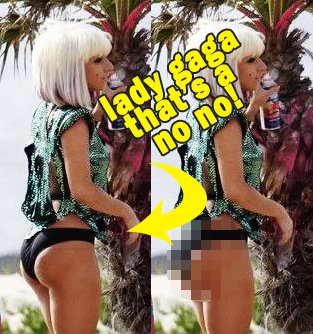 Tutorial
Click on thumbnailed images to enlarge
i had to pick out a picture that was appropriate for this site so i picked out lady gaga's behind. LOL since i can't do nude or middle finger or etc!
BTW, I LOOOOVE LADY GAGA ♥
this tutorial is for beginners,
very easy & it takes like a minute to do!
we want lady gaga to...

be censored! like this!

FIRST, use the lasso tool and select the area your gonna blur out.
(i always duplicate image but you don't have too on this one)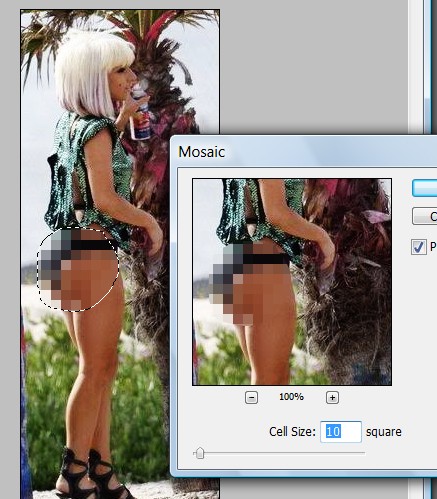 THEN, go to
filter > pixelate > mosaic
you should get a pop out and depending on the size of image,
select which cell size. i always use cell size 10!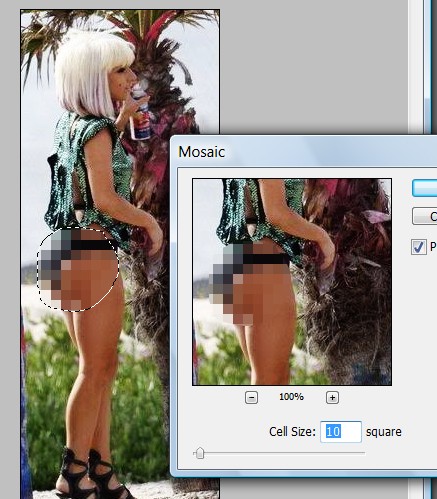 FINALLY, deselect & ta daaa! your done(:

I hope you enjoy,
comment & check my other things please ♥
Tutorial Comments
Showing latest 3 of 3 comments
nice even though i knew how to do this lol
LMFAO. Pretty simple, but effective.
Favorited because I'm lady Gaga's #1 monster
lol nice