Colouring 1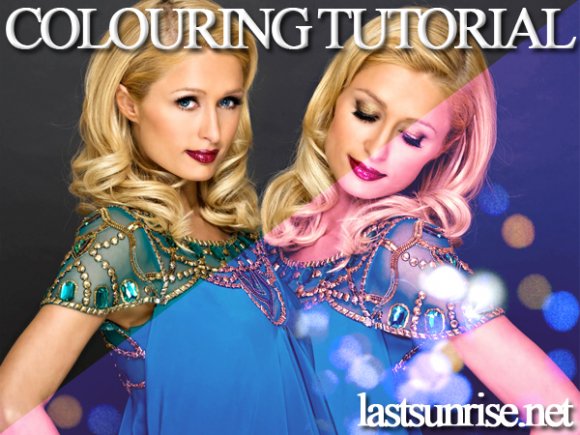 Tutorial
Click on thumbnailed images to enlarge
This tutorial will just show you some curves and colouring(:
I'm gunna use this blend I made:
We're going to turn that into this: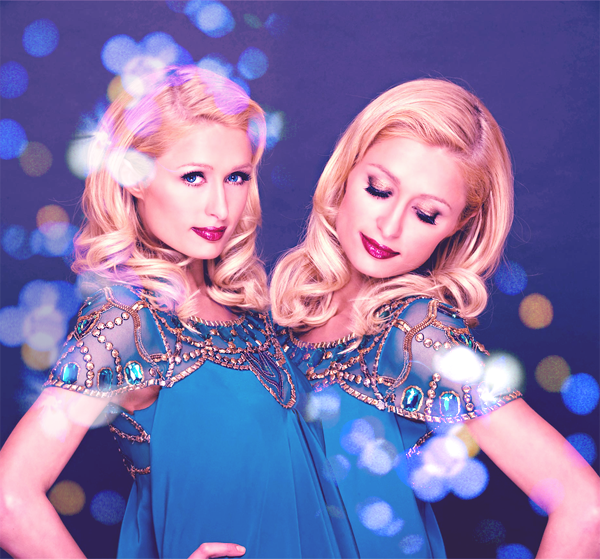 Okay, lets do this thing.
Open your picture.
COLOUR
REMEMBER that all colour techniques work differently with each image: You have to play around to get what you're looking for.
This is what works with MY images, so you should know what you're doing to use this tutorial.
01
Layer > New adjustment layer > Curves
RGB
I want to take away any overly harsh colours, so I moved the bottom left pointer up, making sure the black tones are gone.
I also moved the top right pointed down, making sure all the bright white tones are gone.
I then added another point in, curving it up, which generally softened the colours.
Mine read as:
INPUT: 0
OUTPUT: 35
INPUT: 98
OUTPUT: 139
INPUT: 253
OUTPUT: 234
RED
As I want my image to be very pinky, I edited my reds quite a lot:
INPUT: 24
OUTPUT: 36
INPUT: 225
OUTPUT: 255
GREEN
Green wouldn't suit this banner at all, so I took as much of it out as possible:
INPUT: 21
OUTPUT: 0
INPUT: 172
OUTPUT: 143
INPUT: 255
OUTPUT: 255
And Finally;
BLUE
I also turned the blue up a lot, as it made the red look a lot softer.
INPUT: 0
OUTPUT: 26
INPUT: 117
OUTPUT: 149
INPUT: 251
OUTPUT: 234
Mine now looks like this: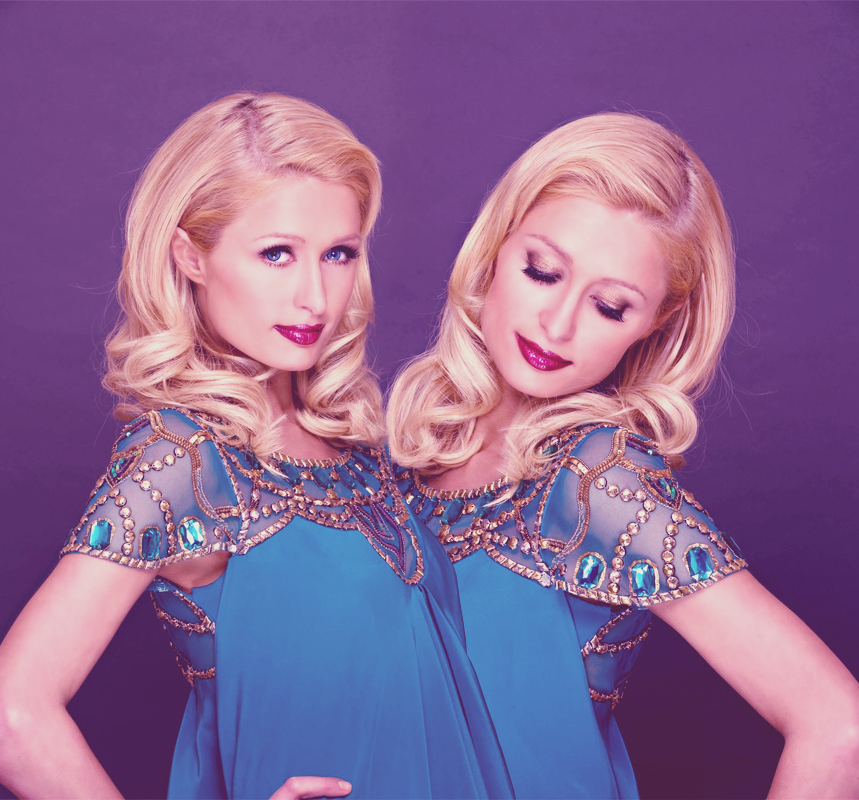 The image now looks a lot more feminine, and Paris looks a lot less orange, which is always a good thing.
Of course, this may not work with your pictures, especially if you're using a lad in your banner, so you'd have to work with the curves.
You can stop here if you wish, but to me this image looks very sickly.
It's too powdery looking, and the colours are a bit too overpowering.
02
I'm going to add another curves layer on:
Layer > New adjustment layer > Curves
RGB
INPUT: 0
OUTPUT: 0
INPUT: 136
OUTPUT: 141
INPUT: 224
OUTPUT: 253
RED
INPUT: 97
OUTPUT: 47
INPUT: 141
OUTPUT: 125
INPUT: 255
OUTPUT: 255
This is what mine looks like now: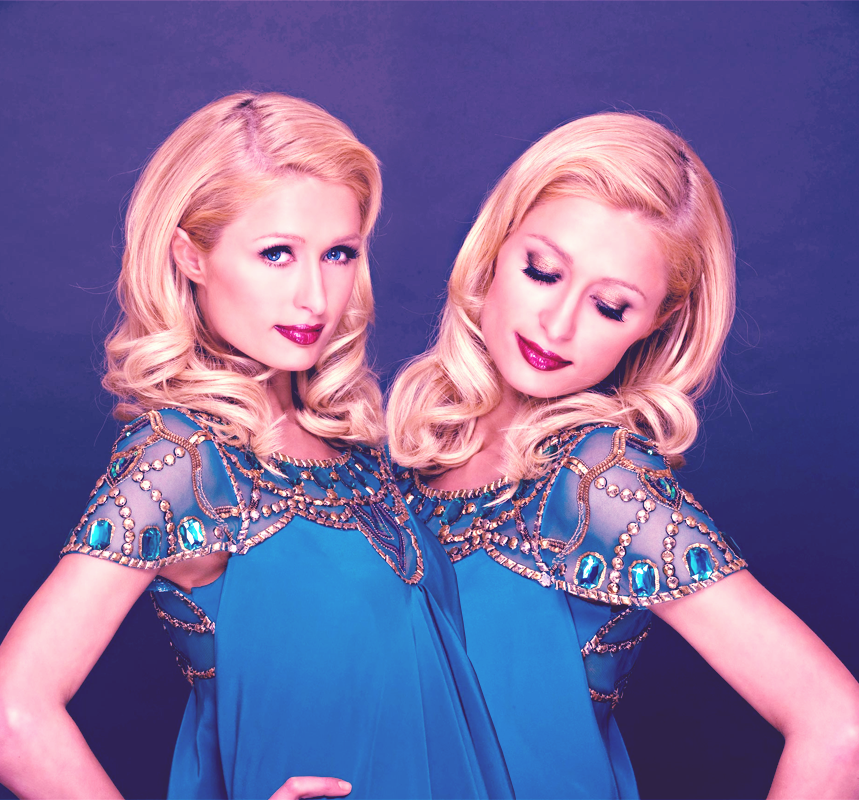 This looks a lot stronger now, don't you think?
Remember that if you like the curves used, you can save them and reuse them whenever you want!
Just go "Save" and give it a name.
03
As our final stage, we're going to touch up the photo, and add in any brushes or text.
As good place to start is always to sharpen up the eyes. This makes the photo look of better quality, and although subtle makes a big difference.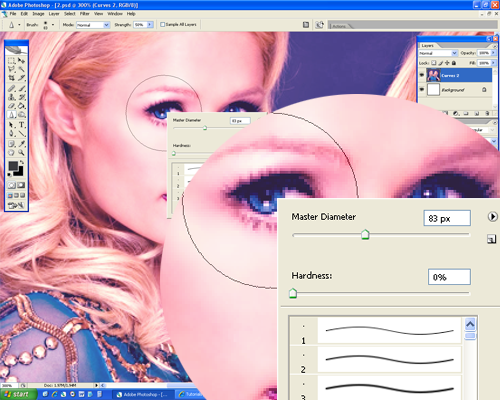 I sharpened up Paris's eyes, hair, lips, nose and the detail on her top, making sure my sharpening tool was only set to
50%
.
If it's too strong, you'll get horrible pixels everywhere, which is something that, sadly, I often get.
If you do get pixels everywhere, then take a
weak and [i]small
brush, and blur the section. Mines normally set to about 4px, and about 20% streghth.

04
Resizing, Brushes and Text;
I resized my image as it was very large. Mines now about 600 pixels wide.
Here you can add any brushes & textures you like. I don't have an suitable brushes for this piece yet,
I'm using
this texture
.
Place it on a new layer over the top of your image, and set it to
LIGHTEN
.
I played around with sizes, and erased some of it as it was over Paris' face.
I duplicated mine and put it on 3 times, as otherwise the other parts looked boring.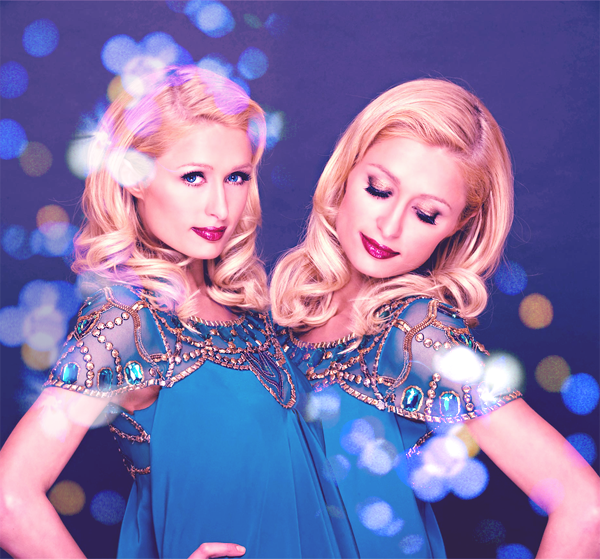 Add any text. Mine looks better without.
You now have your final product. Save For Web > Save as PNG for best quality, especially if you have used text.
Tutorial Comments
Showing latest 7 of 7 comments
I love it. Thank you!
sweet (:
i like the tutorial :]
what is that texture called?
awesome. faved it.
:]
This is awesome (:
i love it and will most likely try it sometime :D:D
x
I adore the final result.
Faving to try out later. =D
Tutorial Details