Comic Book Effect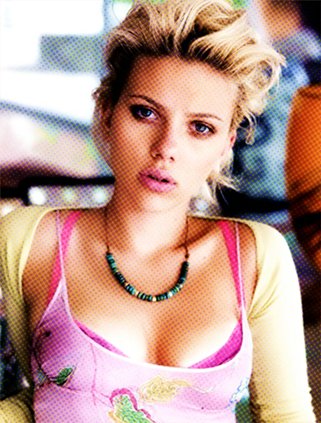 Tutorial
Click on thumbnailed images to enlarge
To give you an idea of what it will look like: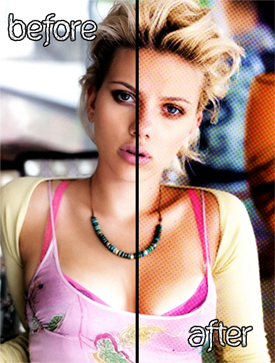 Ok lets start,
1. Open up your image
Resize to about 500% zoom.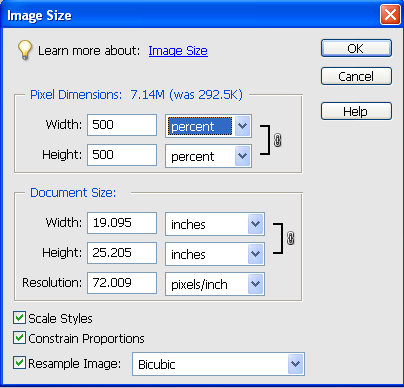 I know its big but that way we can make sure the halftone layer works relatively well for everybody's picture. I am using a picture of Scarlett Johansson off Google.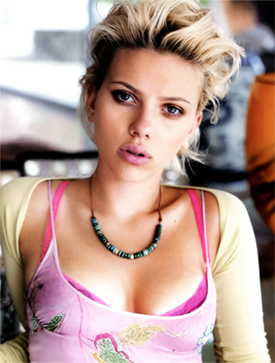 2.Duplicate the background layer.
3.Filter > Blur> Smart Blur or Surface Blur for some programs.
The radius should be about 30-40 and the threshold 20-30 depending on the picture.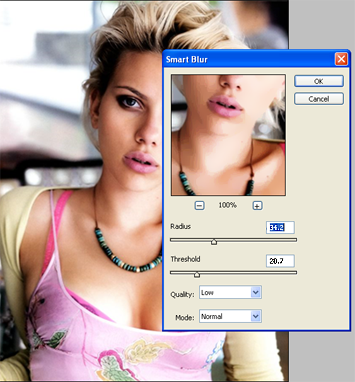 4.Filter> Artistic > Film Grain
Again, it depends on the picture but I used
Grain - 3
Highlight Area - 5
Intensity - 2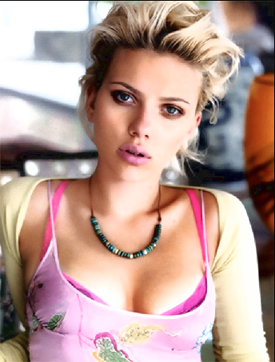 5. Filter > Pixilate > Colour Halftone
Keep the defaults but put max radius to around 20 depending on the picture (I used 20), so we can have the nice small comic book halftone effect when we shrink it back down.
Set this layer to soft light at 40%. Fiddle with the opacity till you get what you like.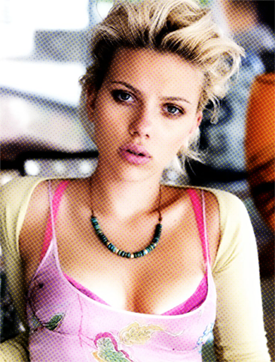 6. You can stop if you like how your image is looking now (skip to step 8) but if it looks a little bland and you want to get that colourful comic effect, continue.
7. Create a new layer (shift+ctrl+n)
Set your foreground colour to #ff0072 or red and fill that layer with it. (alt+backspace)
Set that layer to Saturation at around 40% depending on your taste.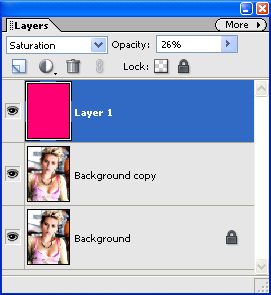 8. Resize it back down to the original size ( 20% zoom) and your done!
If the character doesn't stand out from the background due to the halftone, on the halftone layer, take a soft edged eraser at 25% opacity to the background until your happy.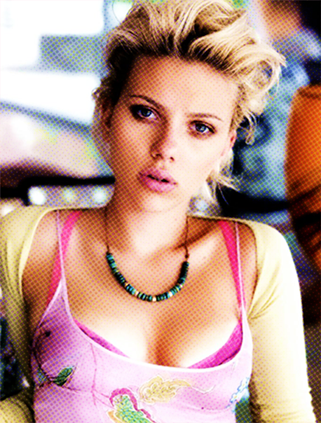 Enjoy!
Tutorial Comments
Showing latest 10 of 11 comments
Awesome. I did this before on accident and Couldn't remember how I did it.

thanks x]
great tutorial!!
I used it for sum images.
n the outcome was sweet.
peace.
my circles are colorful too o.O
but i like the way it came out :)
love it♥
This is awesome, I really like it and I'll be using it a lot. ;D
Mine circles are colorful. Is that how it's supposed to be?
awesome!
this is great!!
:]
Yea wow.
she looks hotter after the edit XP lol
View all »
Tutorial Details
| | |
| --- | --- |
| Author | Skootch |
| Submitted on | Dec 28, 2008 |
| Page views | 29,182 |
| Favorites | 240 |
| Comments | 11 |
| Reviewer | manny-the-dino |
| Approved on | Dec 30, 2008 |
Tutorial Tags