Icon Colour 0.03

Tutorial
Click on thumbnailed images to enlarge
Hello!!
So, I'll be starting with the image below that I found on the beloved Photobucket.
First, crop your image.

Next go to Filter > Adjustments > Equalize.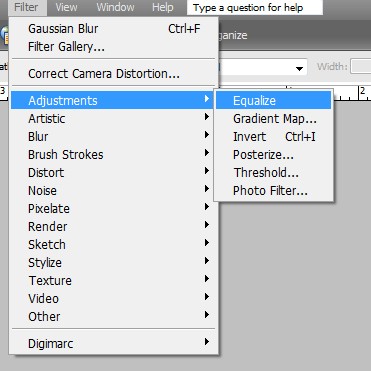 Now your image should look something like the following:

Now create a new layer. Select your brush tool and use a large circular brush. Mine is size 100. Use the color e79e00.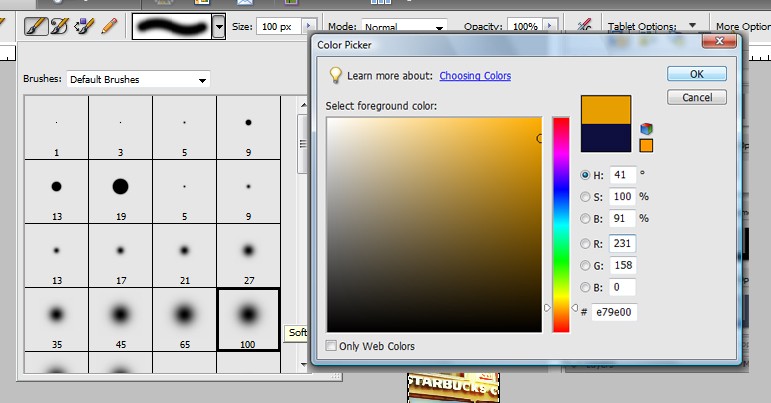 Put two spots on your photo in the upper right corner and lower left corner (or wherever, really). Now set this layer to Color Dodge, 100%. Mine looks like this:

Create another new layer: Color Dodge, 30%, b2a324. Results:

One more layer: Exclusion, 100%, 131845.
NOTE: If you don't want such a dull photo, decrease the opacity on this layer.
Optional: Duplicate your base layer, drag to top and set to Soft Light.
BEFORE:

AFTER:

OPTIONAL:
Stealing is wrong!
Tutorial Comments
Showing latest 5 of 5 comments
Hah, sry, I'm a n00b when it comes to this site;
I JUST saw your reply to my comment TODAY.
Lol.
Thanks!!
Love the effect;;

When I use the brush, all the colors come out gray...
Am I doing something wrong && how can I fix it???
=/
I really like the outcome. :D
i have cs2, where is equalize?
i dont have an adjustment panel.
-]
i love the effect.
its like its being shined on.
fav.