Tutorial
Click on thumbnailed images to enlarge
First Off, Open your photo. I will use this one of Ashlee Simpson: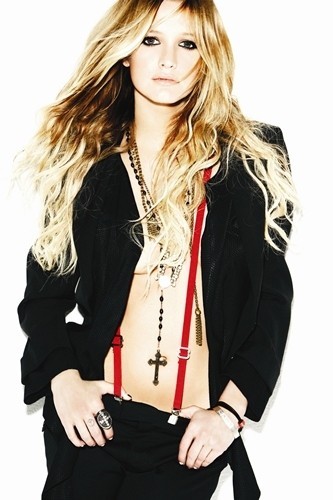 Next, you need to de-saturate the image, or in other words, make it black and white.
Go to Image>Adjustments>Hue/Saturation.
A new window will pop up.
Set the levels to the following:
Hue:0
Saturation:-100
Lightness:0
Click OK.
You should have a black and white photo: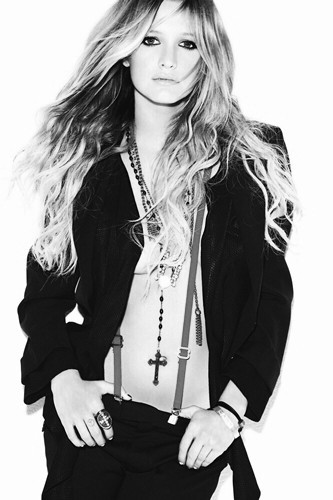 Next, make a new layer. Set the blending mode to "Color".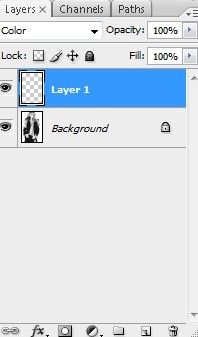 Now, go to your "Swatches" tab (Window>Swatches), and choose either one of the three PANTONE color bridge CMYK swatches.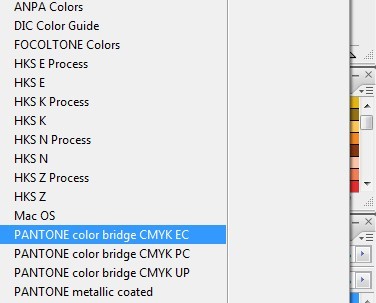 Your first three colors in the box should be yellow, magenta, and cyan, which are the colors that will be used to create the rainbow.
Next, select your brush tool, and one of the three colors. Before you begin painting your image, right-click it, and set hardness to 0. Set your brush opacity to around 65%.
Now, paint the top half of your image with your first color. I chose yellow as my first.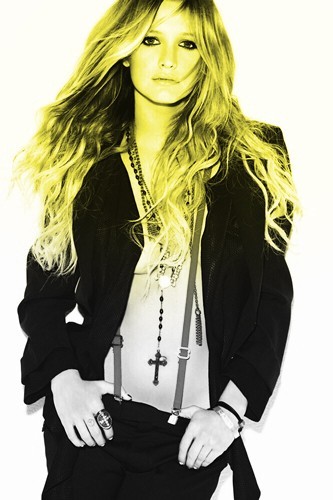 Then, paint the middle half with your next color.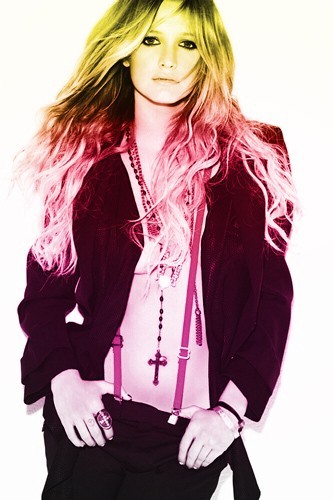 Lastly, paint the bottom half with your third color.
There you are, all finished :D
Final Product: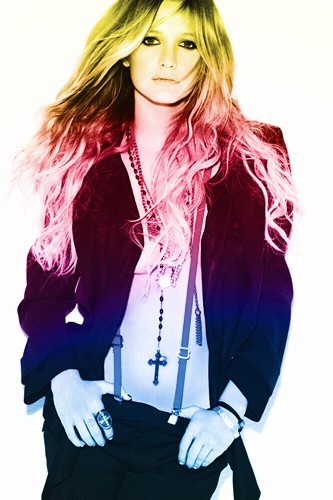 Tutorial Comments
Showing latest 10 of 14 comments
this was easy and fun =]
i dont have PANTONE color bridge CMYK swatches what do i do?
i figured out that the brush should be used on a mew page and set that page to lighten. thaen it worked. :]
the piant brush is also painting the background, and i dont want it to do that... how can i stop that.
oooh ima try this one!
coolio.
this is really great, :)
If it doesn't work, then it must only do it in CS3
Yeah I Did It (H)
it doesent show PANTONE color bridge CMYK swatches.
View all »
Tutorial Details
| | |
| --- | --- |
| Author | Harp |
| Submitted on | Sep 13, 2008 |
| Page views | 17,941 |
| Favorites | 75 |
| Comments | 14 |
| Reviewer | manny-the-dino |
| Approved on | Sep 26, 2008 |