Only have your eyes in color
Tutorial
Click on thumbnailed images to enlarge
YES, I KNOW THERE ARE SHORTER WAYS OF DOING THIS, BUT THEYRE AREN'T ANY OTHER TUTORIALS ON CREATEBLOG SO THIS WILL HAVE TO SUFFICE. PLEASE STOP TELLING ME THERE ARE SHORTER WAYS.
1. Choose your photo. I'll be working with Paul Newman, though his eyes don't need to be made even MORE distinctive. Oh well.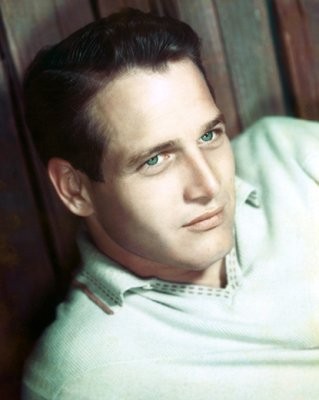 2. Enhance the color. I used the Image>Adjustments>Variations tool. It's easier to fool with the color. Preferably, choose your coloring based on trying to evoke the color of the eyes (or change it). It looks better when they eyes are distinctive.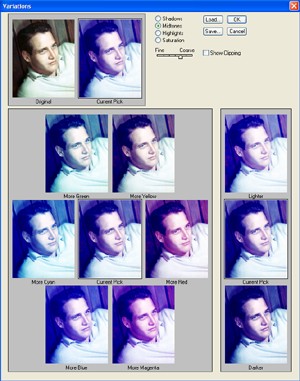 You might get something like this: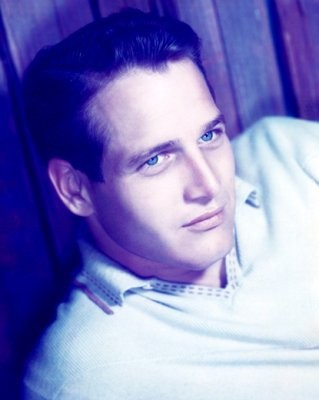 3. Using the polygon lasso tool, select the iris and pupil of the eyes.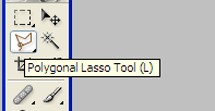 4. Go to Select>Inverse to go from selecting the eyes to selecting everything BUT the eyes.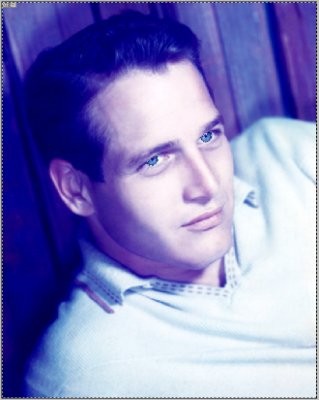 5. Make a new, empty layer (keep your selection intact!)
6. Fill the selection on the new layer with black or white. 7. Deselect. Set new layer to "color".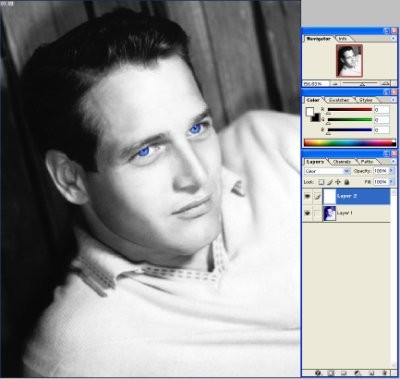 8. Now, if your lines from color to grayscale seem choppy, to go Filter>Blur More on the fill layer to smooth it out.
You should have a finished product that looks something like this: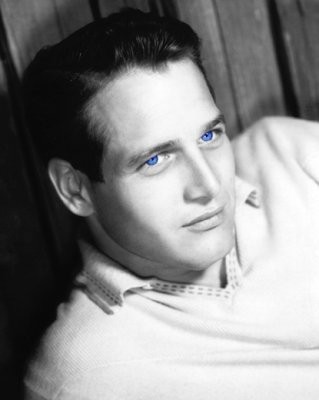 Hope you enjoyed!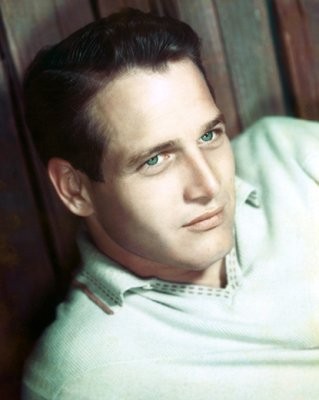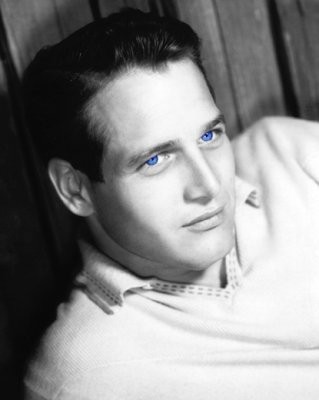 Tutorial Comments
Showing latest 3 of 3 comments
Yeahh Me too, I don't know how you can make it black and white without making the eyes in the grayscale too.
this is cool.. i agree with you there are easier ways.. but when you go the easier ways.. you don't get the POP of color like you do in your tutorial.. thanks.. its great!
I don't get when you do the number 6 and put it in black and white.. =(
Tutorial Details
| | |
| --- | --- |
| Author | PuppyLove72 |
| Submitted on | Jul 29, 2008 |
| Page views | 20,326 |
| Favorites | 92 |
| Comments | 3 |
| Reviewer | manny-the-dino |
| Approved on | Jul 30, 2008 |