Tutorial
Click on thumbnailed images to enlarge
I didn't know what to put it as; beginner/ advance, it's kind of intermediate, so don't yell at me. xD
Someone asked me to make this, so yeah.
1.) Get a watermarked/ tagged picture that you would like to remove. I'll use the Selena Gomez picture I used in my Blending tutorial. Credit to selenaweb.com! =)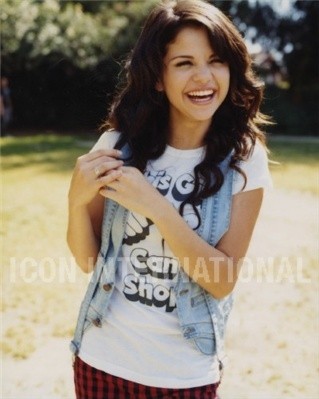 2.) I'm using Photoshop CS, so I don't know if the other older versions have this, but it should. Get your CLONE STAMP tool. (it looks like a stamp thing xD) Now, this is where it gets kind of complicated to explain. On my picture, the word ICON is on the yellow part of the picture and I want that removed. When you have your CLONE STAMP tool selected, ALT click on the yellow part (or in your case, wherever you have your tag that you want removed) and then start erasing the tag WITHOUT holding ALT.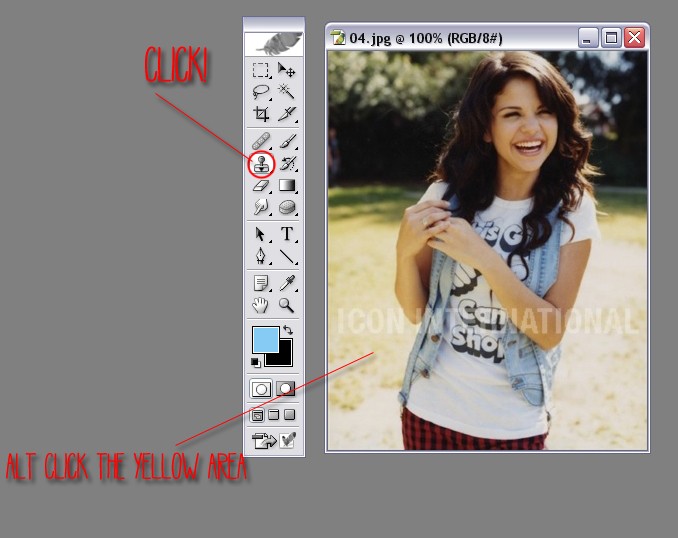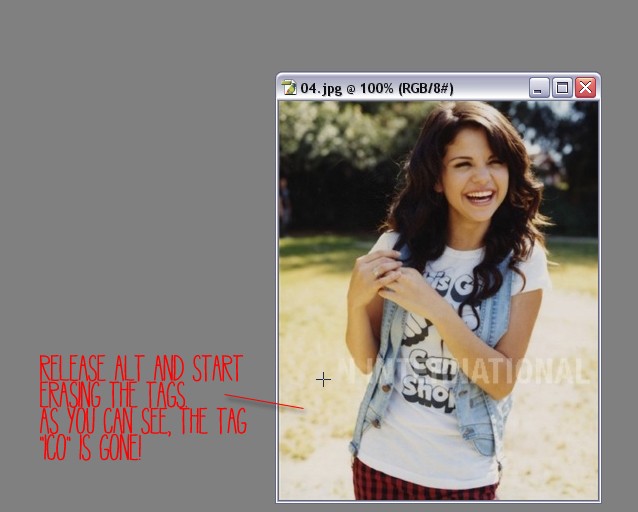 3.) Keep doing that until your satisfied.
BUT WAIT!
Did your picture turn out like this?
(If you can't tell the difference, the word "ICON" is higher than the original picture.)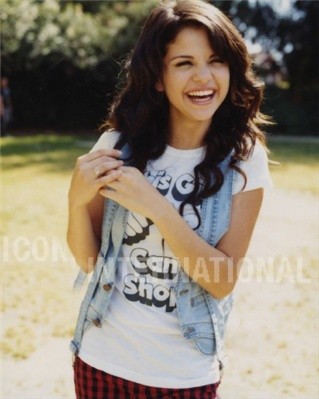 Don't worry, just ALT click on the yellow (or whatever it is in your case) and then start erasing again!
Yes, it is difficult and it WILL take some practice, especially in the most noticable parts, such as Selena's shirt or arms. Just make sure that when there are different colors (such as the white on Selena's shirt and then the shadow on her shirt) you clone the RIGHT color to the RIGHT places!
Result;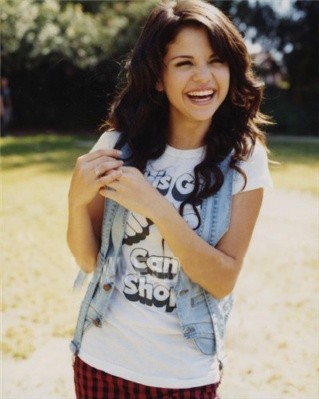 Okay, I'm aware that it's not perfect, but I did it in a rush.
Have ANY questions? Just ask and I promise you, I WILL answer them! =) (Or any requests for any other tutorial you guys would like! But it depends if I can/ know how to do it. =D)
Tutorial Comments
Showing latest 10 of 12 comments
This comes in really handy.
Is there a way to remove tags off of someone's face? It's the most annoying thing ever.
as much as i try, it doesn't work for me.... =O
need help!!
Your welcome everybody, and thanks for viewing this!

I understand that I shouldn't erase EVERY watermark there is.
Let me tell you, I do NOT do this often. I rarely do this... I only do it when I use watermarked pictures, and that's very rare. So thank you all for the notice, but I am aware. :]
This is a really good tutorial[;
i dont think u should do this to picz people copyrighted and doesnt tolerate jocking..
I don't think you should be deleting watermarks from everyphoto you come accross though, if someone doesn't want you using their pictures; ie someone from an art site;
DON'T DO IT!
It's their art, and they don't want you using it for your stuff.

But I don't see the harm in taking photos from a celebrity's page and erasing the watermark.
:P

But this tut was very nice and helpful for those big watermarks on band pictures I needed to use. xP
Ocean Breeze, my guess is that your brush is too big. Try making your brush a bit smaller. I'd say maybe under 20px for areas like the background (yellow area) and her forearm; for the rest of the image- her shirt and such- make sure your brush size is relative to the area you're working in. So the smaller the area, the smaller your brush should be. When it comes to her shirt, I wouldn't do more than a couple pixels... you may have to zoom in a couple times and work that way, but it'll come out ok in the end.
thanks :D
sorry for the above mistake.. ; i meant to write when i try to remove the tag, anoder part of her body appears... " like in the yellow part.. I would do dat but a different part comes up like her skin.. on the yellow part.. "
thx; but wen ever i tried to erase, the oder part of her body clones.. when I dint pick the color... so what should I do? Please and Thank You; =]
View all »
Tutorial Details