Tutorial
Click on thumbnailed images to enlarge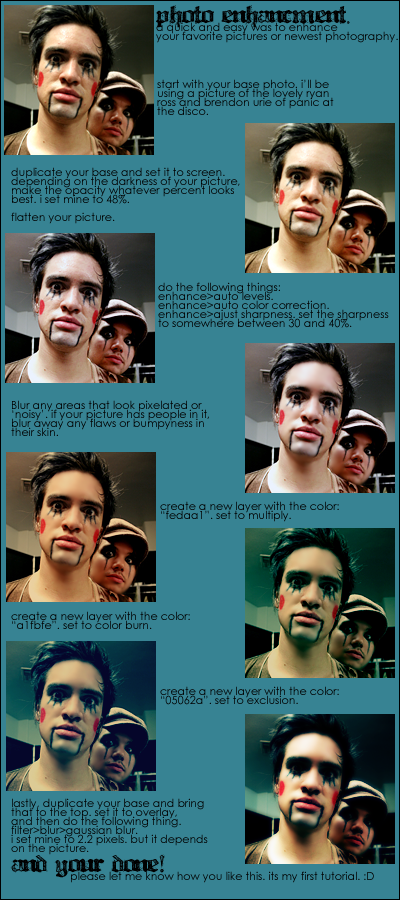 Tutorial Comments
Showing latest 10 of 24 comments
How do you do the enchance part? I dont see what to click on on my photoshop CS5
i love alot of the effects / enchanments you used. & i like to play around with my styles alot to get it for a particular picture :)
I'd really like if you could explain with more details this tutorial! It's really amazing, but I'm lost D:
'feedal' is a color code.
goto your layers box & down at the bottam are all the symbols clock on the half circle & goto fill w/solid colors & put in that code.

hope this helps
im just a lil confused with the coloring part, im new adobe user. i got everything except, putting in the color "fedaal" how do i do that?
this is awesome
oh, & for when you need to go "enhance>adjust sharpness" go filter>sharpen>smart sharpen ;)
GUYS: i think she used ps elements. if you're using ps, go Image>Adjustments>______ for the second set of steps. :)
omgg what a cool tutorial ;)
This is awesome, it reminds me of the CD cover for some band but I cant remember which band exactly heh...Thank you =]
View all »
Tutorial Tags