Add Fangs to Your Teeth.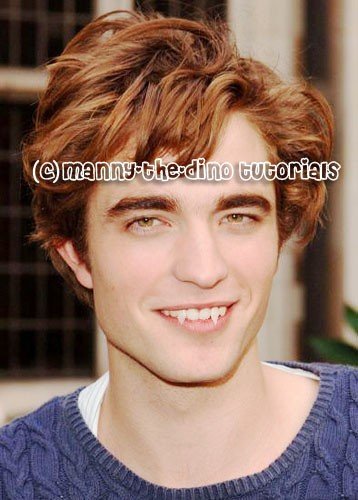 Tutorial
Click on thumbnailed images to enlarge
**NOTE**
I did this tutorial in Photoshop CS3 Extended which is why some of you

may

have problems. However, that

doesn't

mean this tutorial won't work in other versions of Photoshop. Just try it out.
Ever wish you were a vampire? Want to see what you'd look like if you had fangs? Get your fix here with my tutorial. I will teach you how to apply fangs to your teeth. It's actually easier than it sounds. I will be using none other than Robert Pattinson from Twilight the movie this time
Here's the before: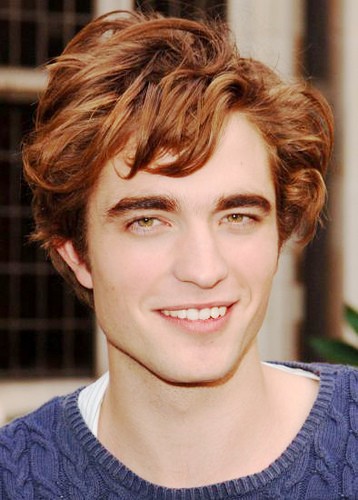 Here's the after: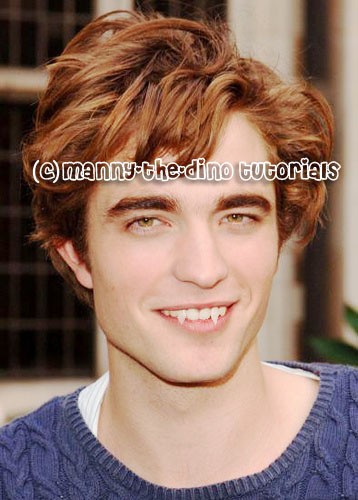 Begin!
001.First, open up that picture of yours.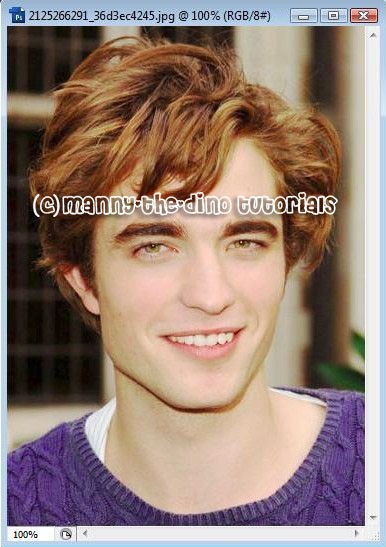 002.Next select your Polygonal Lasso Tool (L).

003.Make your fangs. Make sure you make your selection a little over the bottom of your teeth, if you know what I mean.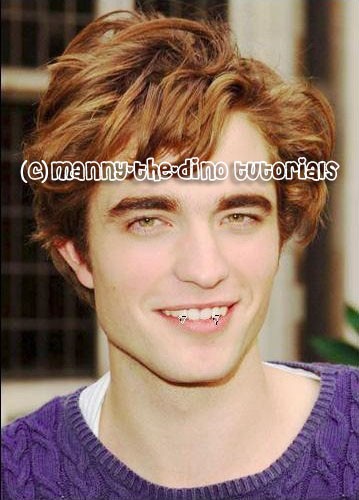 004.Now take your Smudge Tool (R).

005.Smudge the teeth into place. Also before starting make sure your hardness is set to 100%.
006.Do a ctrl+d & you're done!
"D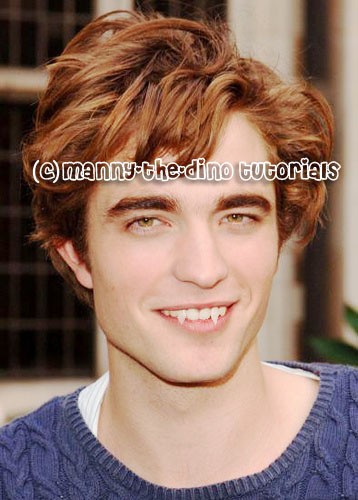 If you got lost or have any questions, comment the tutotial & I'll get back to you as soon as I can. :D
Tutorial Comments
Showing latest 10 of 17 comments
Looks a little fake. Try using the blur tool. I can see the lip colour peek through slightly, so I would work on that too.
i think it needs a little shadowing or something, smoothness. idk sometimes to make it not as fake looking. :]
hahahahh......awesome...I wish I could learn, and now I do..
edwarrrd cullenn :D
great tut. btw :D
this kinda looks fake. thanks for making it anyways.
haha, robert isnt as hot as he usually is in this pic
xD
Edward has no fangs.
heaps awesome =]
interesting idea :]
good tutorial and the idea is great but it just looks way too fake. ):
LOL OMG THIS IS SOOO AWESOME!! yeeeey im gonna be a Rock Vamp Chick SOOON!! LOL THANKS♥ you rock!
View all »
Tutorial Details
| | |
| --- | --- |
| Author | manny-the-dino |
| Submitted on | Mar 3, 2008 |
| Page views | 40,838 |
| Favorites | 74 |
| Comments | 17 |
| Reviewer | mlothepimp |
| Approved on | Mar 3, 2008 |
Tutorial Tags